NEC Classic: John Slavin's top 10 cars for sale
The NEC Classic Car show is almost entrancing. There's so much on display that makes you think 'what if?' and 'can I justify it'? It's something dealers know all too well – many classic car specialists are present with cars for sale. So you don't have to merely dream – if you've got the money you can actually buy something special on the day, and many people do.
The sellers have everything from common-or-garden cars you'd typically ignore to sublime one-offs, so we've cut a cross section through everything on sale. Click through the gallery below.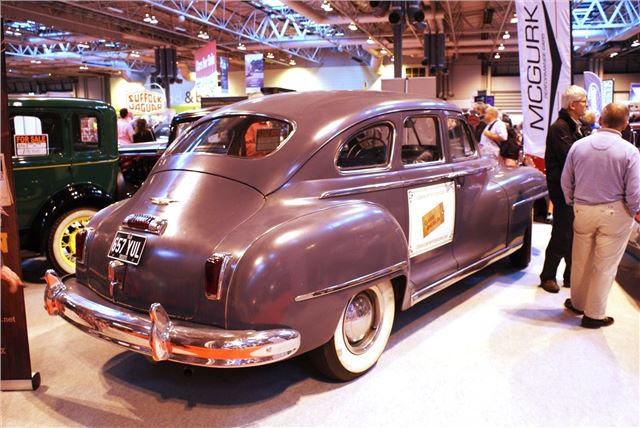 10


1948 DeSoto Deluxe S11 - £13,900
This six-cylinder lump of Americana is thought to be the only one in the UK and it's priced at £13,900. It needs repainting and retrimming, but the US climate has been reasonably kind considering the car's age. DeSoto was a Chrysler brand which stopped producing cars in the early 1960s. 
Comments
Classic Motor Show 2013