Best classic car insurance for imported vehicles from Japan, America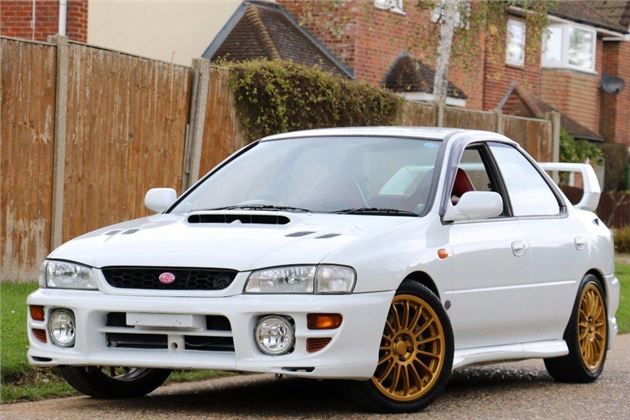 Let's face it, there's just something a bit special about American cars. Whether it's the chrome and fins, the V8 wagon, the muscle car - all offer something that you just can't get from British cars. Cars such as the Ford Mustang, Chevrolet Camro and Impala, Corvette Stingray, Dodge Charger all have a huge fan base in the UK.
But as well as their gigantic size (and equally gigantic fuel consumption), owning an imported classic can also present a headache when it comes to insurance. That's because insuring classic cars that have been imported can be more expensive than you might expect. One reason for this is that the parts are harder to source, although there is excellent specialist support in the UK. They'll also be more expensive if they're a left-hooker.
What types of imports are there?
There are two types of imports. Parallel imports are cars that come from within the European Union but aren't officially sold in the UK. These are the cheaper kind of import to insure because quite often they confirm to similar standards of build quality and safety equipment.
Grey imports come from outside the EU, and this is the name given to cars brought over from the USA or Japan. These are generally more expensive to insure because not only have they been built to a different specification in terms of safety, security and emissions, but they're also harder to get parts for.
What types of classic cars get imported?
You might not realise it, but there are lots of grey imports on UK roads. Early versions of the Mazda MX-5 (called the Eunos) are hugely popular, while popular cars like the Nissan Figaro were never officially sold here.
The lines get even more blurred when you look at models like the Subaru Impreza. Despite being officially imported by International Motors and sold through the UK Subaru dealer network, plenty of Imprezas found their way over.
Why? Because the Japanese versions often got more power and a better spec. But while many got a bigger turbocharger and air-con as standard, safety equipment like an air bag was an option for many years, which is going to have a knock-on effect when it comes to premiums.
People also got sucked in by lower prices. On paper, and Impreza was cheaper to buy in Japan – but by the time you added VAT, import duty and new car tax, they were roughly the same price. Although the imports did get retractable door mirrors, twin cup holders and map lights…
What are the risks when running an imported classic?
There are a few risks to running an grey import. The Impreza's a good example in that Subaru told it's UK dealer network not to have anything to do with these cars. So servicing was left to independent specialist.
Some of these were ex-franchise dealers, while others were just knowledgeable hobbyists. Either way, it's worth making sure that the history is good and that decent parts have been used. These cars were loved and looked after, but they were often run on a shoestring.
How to reduce insurance premiums for imported classic cars?
If insurance for your grey or parallel import does prove more costly than you initially expected, there are a few things you can do to reduce your premiums.
Joining the relevant car club is a good idea with any classic, not just an imported one – it tells the insurer you're serious about owning, driving, and enjoying your car.
You can also go for a limited mileage policy. This might curtail your dreams of commuting every day in the summer but, realistically, most classics are second cars and few do more than 3000 miles a year.
If you've opted for a high-performance classic, then invest in some training. Learning to handle your car when it exceeds its limit of grip reduces the chances of you being taken by surprise and panicking. It also shows your insurer that you've got the experience to handle all those horses.
Finally, keep your car secure and off the road if you can. High-performance Japanese cars are hugely desirable but often lacked the security systems to keep the thiefs at bay. You can try and fit aftermarket security like trackers of even an out of sight kill switch if there's no immobiliser, but these can often cause electrical headaches.
Perhaps there is one more thing to mention – check your car is a classic. A classic car means a lot of different things to a lot of people. And while enthusiasts are quite accepting of such a broad definition, insurers tend to have a very strict definition of what constitutes a classic car when it comes to underwriting a policy for one.
Ask HJ
How do I get my car, which is registered in France, insured to drive it back to Scotland?
I'm giving a 1991 BMW 5 Series to my brother-in-law in Scotland. The car has been French registered and is on French plates. How can he get British insurance to drive it from France to Scotland, and can you direct me to a guide for re-registering the car in the UK? I have found the DVLA site unhelpful.
As long as the vehicle is being used as soon as you take the policy out to come back to the UK, most UK insurers should have no issue with putting it on cover if you phone and explain the issue to them. The alternative is to insure the vehicle in France (this will provide EU cover), then drive it to the UK. Use https://www.gov.uk/importing-vehicles-into-the-uk and https://www.gov.uk/importing-vehicles-into-the-uk/registering-an-imported-vehicle. You will need to order the DVLA import pack, that will make much more sense to you. You will need proof of vehicle approval, but that should not be to much of an issue as the vehicle is already type approved in the UK.

More Questions
* Sometimes we show a link with a * next to it. It means that it is an affiliate link and as a result helps HonestJohn.co.uk stay free to use. It's tracked to us and if you go through it, it can sometimes result in a payment or benefit to the site.
Compare classic car insurance quotes and buy online. A friendly service offering access to a range of policies and benefits.

Get a quote