Classic Car Finance explained
When it comes to owning a classic, you can't always get what you want. Sure, if you've got savings in the bank then there's a case to be made for investing in a classic. With such low interest rates, you might even see a small return on your investment and enjoy your money at the same time.
But what if you don't have a nest egg to liberate? In this guide, we take a look at the options available to enthusiasts looking for the best way to finance a classic car.
Can I get finance for my classic car?
We're all used to seeing a range of tempting finance deals on new cars, but what about classics? Here, it's a slightly different story. The short answer is that, yes - you can get finance for a classic car... but there's nowhere near the number of providers or deals that you might expect.
Unlike new car retailers, you won't find many classic car dealers offering fiance deals to encourage you to drive home your dream. There are a few dedicated classic car finance providers. For example, JBR offers finance for cars priced from £25k to more than £10m.
So if your tastes are at the more affordable end of the market, then you'll need cash - especially if you're buying privately.
What are the different types of classic car finance available?
How you finance your classic will depend on the value of your car and also how much you can afford. Whatever option you decide on, make sure you've properly assessed your income and expenditure to make sure you can keep up with the monthly repayments.
A personal loan
So you fancy a £5k Ford Cortina rather than a £5m Ferrari? One of the options open to you here is to take a personal loan from one of the many providers available (most of whom provide a finance calculator). Make sure you've got your finances sorted though and that you can afford the monthly repayments. 
One of the big advantages of going for a personal loan is that you can shop around – and that's the first thing you should do. Online comparison tools make it easy, but don't stop there, make sure you know what's on offer from your local bank and building society too. Many have special offers for account holders that come in below what the aggregators offer. Don't forget, you can use a mix of savings, a 0% credit card and personal loan to pay for a car, so don't feel that you have to take a loan to cover the full cost of the car. 
But do remember, however, that there is often a delay between you completing your loan application and actually receiving the money in your account - so get the funds sorted before you find the car. Otherwise you'll put yourself under pressure and could easily end up paying more than you need to. 
There are two forms of personal loans: secured and unsecured. Unsecured are judged on your credit history, whereas secured loans have a form of collateral against them (usually your house) and therefore take longer to set up.
Some loan providers have structures that means the more you borrow, the lower the APR. So if you're on the cusp of a boundary, it may be worth opting to borrow a little bit more to save a lot.
Hire Purchase
With hire purchase, the finance company will pay the dealer for your car. You pay a deposit followed by equal monthly installments (plus interest charges) for the agreed period. At the end of this period you own the car outright.
Here, the monthly payments are set and do not follow a varaible interest rate, so you know what you're paying. Drivers can also pay off their loan agreement in full.
It's important to remember you don't own the vehicle, you will be it's registered keeper and have the V5C logbook - but the loan is secured against the vehicle, which means the vehicle can be repossessed. 
The financial company will register a financial interest with HPI, which is removed when the final payment is made or the loan settled in full.
Unlike a lease, there's no VAT to pay on monthly installments - but there is interest so you'll pay more for the car overall.
Lease Purchase
With lease purchase, you pay a deposit, then lower monthly repayments, followed by a balloon payment at the end of the agreement. 
Because of the final balloon payment, the monthly cost is often lower  - but you never own the car. The initial loan is secured against the vehicle. If you don't pay, they take it away.
The vehicle is registered to you, and you get the logbook, but at the end of the term, the vehicle is either be sold to an unrelated third party, or you can use the vehicle by paying for a smaller secondary rental.
Auction Finance
Finance specialist JBR Capital now offers auction finance. It allows would-be buyers to secure finance before they bid at the sale. 
A spokesman said, 'We lend direct – we are not a broker – which means we assess every car (and of course its owner) we finance individually. And if time is of the essence, we'll give you a quick decision and pre-approve funds, making them immediately available once your bid is successful.'
Profile: JBR Capital
JBR Capital is the UK's only independent finance lender dedicated solely to high-end vehicle finance, offering specialist classic, prestige, racing & supercar finance. It offers finance options to private individuals and businesses, lending anything from £25,000 to more than £10m. To date, it has loaned more than £5o0m and is backed by Cabot Square Capital, the specialist financial services private equity investor. 
JBR Capital was founded by Darren Selig and Shalom Benaim. Darren has more than 12 years' experience in high end vehicle finance and brings a bespoke customer service and credit underwriting philosophy to this unique sector. Shalom, an Economics graduate from Cambridge University, is a Chartered Accountant with over 20 years' commercial experience in consumer, B2B and financial services businesses.
Ask HJ
I have £1000 to spend on my first classic car - what do you suggest I buy?
I have managed to save around £1000 and want to buy my first classic car to keep long term. I have always liked my Fords and while I really wanted a Mk5 Cortina, I have to be realistic. I would like your thoughts on a Ford Focus Mk1 as it was a game-changing car in its day and good examples are in my price range. Is this a reasonable prospect to buy and keep and if so, what model would you recommend?
At the moment, the demand for Mk1 Focus is centred heavily around the RS. It's not always easy to match up a car that you want and one that will appreciate, so be prepared to decide what's most important. But we reckon the ST170 is a good shout. You might not find a fantastic example for the money, but you could save up a bit longer and get one. Whatever you do, be sure to set aside some money for maintenance - no car is ever fault-free and this generation of modern classics is reaching a point where they will need some money spending on them to keep them going. Make sure you do your homework on insurance, too - there's no hard and fast rule about what is and isn't a classic so if you're looking to get one a classic policy not every insurer might be able to offer one. Like you say, the Mk1 Focus was a gamechanger, but it will take time to appreciate as a classic - purely because there were so many of them.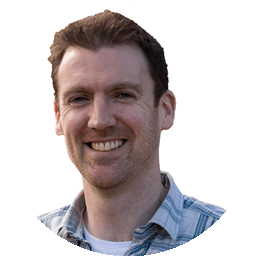 More Questions
Top 10 future classics for under £10,000
 

Alfa Romeo 156 GTA

Strap an epic-sounding 3.2-litre Busso V6 engine under the bonnet of the beautiful Walter da Silva styled Alfa Romeo 156, and you're guaranteed a future classic. It's going to have to be special given it's wearing those three little letters, GTA, and in many ways it is. But like so many hot Alfa Romeos in recent years, it's a flawed gem - the build isn't up there with the best of the Germans, and the handling isn't as complete, either - but you can't help but love them.


 

 

Porsche Boxster Type 986

The water-cooled Porsche Boxster was probably a classic the moment it first rolled off the production line in 1996. It signalled the turn-around of its maker, and was the first mid-engined car since the ill-fated 914. This time, however, the car went on to sell in significant numbers.


 

 

Nissan 350Z 

The 350Z was an epochal car for Nissan - after years of bloating-up Z-series sports cars, before disappearing from the UK market completely in the mid-1990s, the return of the Zed was so refreshing in 2003. It hit the market at the right time, and restored Nissan's position as a builder of brilliant, tough, macho, affordable sports cars - and why? Because it was great to drive.

Ask HJ
Is a Jaguar C-type replica a good future investment?
I'm contemplating buying a Jaguar C-type replica. Is this a good future investment?
Much better to buy a car because you like it and you want to enjoy it. Replicas offer a way to get into a car that's similar to the original, but without the multi-million-pound price tag. The pay off though is that they don't appreciate in the same way.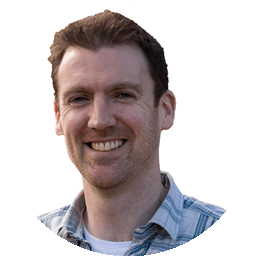 More Questions
Top 10 summer soft-tops
 

Triumph Spitfire

For the best value in Spitfires it takes a lot to beat the 1500 model that arrived in 1974 and remained on sale through to the start of the '80s. Visually similar to the 1970-74 MkIV, the 1500 benefited from extra power thanks to its switch to Triumph's 1493cc engine, which also found its way into the MG Midget at the same time.


Click here to see how much it could cost you


 

 

Smart Roadster

With just over 43,000 built during a career lasting less than three years, the Smart Roadster might just be a dead cert for future classic status. Its on-paper performance figures might not sound exciting (with 'just' 80bhp from its 698cc three-cylinder engine), but the behind-the-wheel driving experience genuinely is.


Click here to see how much it could cost you


 

 

Mazda MX-5 

Arriving in the UK in 1990 and remaining on sale for another eight years, the first-generation MX-5 became a legend in its own lifetime – and is now one of the most popular modern classics on the road. It also offers impressive value for money, with MoT'd cars available for £1000 or less.

Ask HJ
What's the best classic convertible to buy?
I can spend about £15,000 on a rebuilt classic convertible. I'm torn between a Morris Minor and a Citroen 2CV. Which would be the most reliable and economical to use as a daily driver?
For £15,000 you'll be able to buy one of the best examples of either car. Both were designed to be reliable and economical. The 2CV will give you slightly more miles to the gallon that the Minor, I think it's 45mpg plays 38mpg on the official figures - but exactly how many miles to the gallon you get will depend on how you use it. If you're only planning to use the car for low mileages/high days an holidays you won't notice a huge difference. Mechanically, both are basic and simple to fix so it's the bodywork that will let you down - the Minor's 'Achilles heel' is its rear spring hanger because it is such a labour-intensive repair, but both models can rot anywhere. Parts supply is marginally better with the Morris Minor, but you're unlikely to struggle with either. And both owners' clubs are fantastic with busy social calendars and events to enjoy. If you're not sure which is for you, drive as many examples as possible.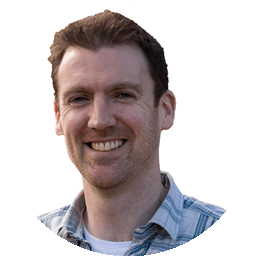 More Questions
Compare classic car insurance quotes and buy online. A friendly service offering access to a range of policies and benefits.

Get a quote