How to sell a classic car
Ever wondered what the best way is to sell a classic car? Should you sell your classic online? What is the best website for selling a classic car? Or when is a good time to sell your car? We have the answers
Top 10 Tips for selling your classic
There are many different ways to sell a classic car, but there is one golden rule – know your buyer. It doesn't matter whether your moving a concours-winning Ferrari or a Morris Minor in need of a complete restoration, if you don't market the car to the right people you'll lose money and waste time.
1
Prepare your classic car for sale
Prepare your classic car for sale
First impressions count. This means at the very least your car needs to be clean… unless you're selling a barn find, in which case leave it covered in dust and buried under boxes in the garage. Otherwise, give it a good wash and polish.
Sweat the small stuff
Now's the time to sort those niggles. If you know that you've got a slow puncture, get the rubber replaced or repaired. Likewise if your classic has a sticky starter, swap it out. A car that has got obvious issues will put off someone who isn't handy with a set of spanners. And it will give more mechanically-minded enthusiasts the chance to haggle. 
Get it together
And by 'it' we mean your paperwork. While it's unlikely (and ill advised) to let a cash buyer drive away in your classic the second they've seen it, making sure you've got the V5C (and any spare keys) handy makes the process work as smoothly as possible. If you've had work done on the car, get all the receipts together in a folder - when it comes to classics, history is king. You may have had that water pump replaced, but if you can't prove it then it's a another chance for the buyer to chip away at the asking price.
Picture perfect
How many times have you seen a car advertised for sale where the picture doesn't show the whole car, or it's out of focus, or it's taken at night, or when the car's obviously broken down... not good. Most potential buyers assume that if the rear of the car is missing, then it's been stoved in. Or badly painted. Or rotten... even if there's nothing wrong with it.
(Make sure) The price is right
One of the most crucial aspect. The price is one of the first things a potential buyer sees - if it's too high (or too low) chances are they'll be put off. This is where so many people go wrong. You may have spent £10,000 on the car and another £5000 maintaing it, but that doesn't make it worth £15,000. So do your research. Ask Honest John if you're not sure how much your classic car is worth.
Timing is important
To make sure you get the most for your money, it pays to think about when you're going to sell your classic. As soon as the UK sees its first few weeks of sunny afternoons and warm weather, prices for convertibles firm up. It's the same story for 4x4 prices when the snow falls (not that petrolheads need much of an excuse to purchase something with all-wheel drive). But some savvy sellers will exploit this, especially if there's a significant anniversary. All manner of Porsche 911s were for sale when the model turned 50 in 2014 - although this eventually lead to market saturation towards the back end of the year.
7
Attract the right people
Attract the right people
In some ways, selling a classic is all about exposure - but it has to be the right kind. You want to make sure that as many potential buyers as possible see your car. But there's not a lot of point in advertising a classic that measures its 0-60mph time in days on a website devoted entirely to brand-new high-performance supercars.
Patience is a virtue
Despite your best efforts, you can't force someone to buy your car. Whether it's market forces outside your control, an uncertain economic outlook, or just the weather, sometimes you just have to sit tight. This rule is especially relevant when dealing with potential buyers. Yes, there are some timewasters out there - but the more time you invest in selling your car, the better chances you'll have of shifting it at the price you want.
Ask the right questions
Selling is a two-way process. Potential buyers will be asking you lots of questions, but you can also quiz them. Find out why they're interested in this particular car. It's also a great way to find out how serious a buyer is. For example, ask them how local they are and how they're planning to get the car home. Unless you're selling the only example in Britain, it's unlikely that someone will be willing to travel 874 miles just to kick the tyres. 
Doing the deal
Us Brits are a funny bunch when it comes to money. We don't like talking about it and we don't really like having to deal with it. But it's this sense of embarassment that makes life for scammers easy. Get the price squared away on the phone beforehand - otherwise you might be subject to some last-minute haggling. If someone's planning to pay you in cash for your car, don't be afraid to whip out your detector pen and check the notes. Even better, arrange to meet them in a bank where the money can be checked and paid straight into your account.
What's the best way to sell my classic car?
When it comes to selling your classic, you've got plenty of choice. We'd recommend using as many outlets as possible – the more people see your car, the more chance you've got of finding a potential buyer. Of course, how you sell your classic depends on exactly what you've got for sale. If you've got one of the more popular classics such as an MGB or a Morris Minor, you'll have a lot of competition so you'll need your advert to stand out against the rest and you'll want to get your advert seen in as many places as possible. But if you're selling one of three production lightweight Ferrari 275 GTB/C Speciales, then you'll need to be smart because while there might be a lot of interest in your car, there aren't going to be that many people who can afford to pay the £17.3m price tag – so unless you have a waiting list of buyer's, you may need to enter it into one of the high-end auctions.
How to sell your classic car at auction
So you've decided to sell your classic car and you think that an auction might be the way go – but what's involved? Do you need to be there? How is it valued? How much does it cost? And what happens after it sells (or if it doesn't)? Time to find out.
How much does it cost?
Selling a car at auction is fairly efficient in terms of time (i.e. you don't have to spend hours on the phone to potential buyers) but you'll have to pay for the privilege as the auction house will often charge an entry fee as well as taking a cut of the final sale price. You'll also need to get the car to the auction site – not such a problem if it drives, but could be expensive if it doesn't.
How much auction companies charge you will vary, but expect them to take anywhere between 5% and 20%. This could also turn out to be a flat fee if the car fails to sell, or if it's value is below a certain price point.
Are there any hidden costs?
There usually are. These can range from costs for storing the vehicle (either before or after the sale, or both). Some auction houses also insist on a valet beforehand, or that you use their approved logistics company, or that you pay for an HPI check – so do your research.
What happens if I change my mind?
When you commit to selling your car at auction, you've entered into a contract – so if you break it, there's going to be a penalty. While it is possible to withdraw your car from auction, expect to be charged a fee. The advice is simple: read the small print.
Do I need to insure my car if I'm selling it at auction?
You don't need to insure your car if you're selling it at auction, but it's probably a good idea. For example, what happens if the transporter is involved in an accident that damages the car? Or there's a fire a few days before the auction?
How does the auction house value my car?
Every auction house is different. Some will send a representative to value the vehicle 'in the metal' while others will perform the valuation over email using digital images and working from what you've told them about the history of your car. Whatever happens, make sure you've done your research and are realistic about the price. There are plenty of auction companies to choose from so if you're not happy, that's your call – but don't hold out for a price that you'll never get. You can also set a reserve or ask for a higher guide price.
Do I need to be at the sale?
You don't need to attend the sale in person. If it's a long way away, then the travel and hotel will add to the expense. However, it's worth considering - you'll be able to see exactly what's happening in real time. Plus there is enjoyable social aspect to the auction. Just remember you're there to sell, not to buy...
When (and how) will I get my money?
There's no universal rule about this. Some companies pay six working days after the sale, some on the sixth working day of the month, others could be six weeks after the sale. Make sure you ask the question and get an answer you're happy with.
What happens if the auction house goes bust?
Make sure you find out what happens if the auction company goes bust – it's happened before and it left a lot of people hurting financially.
Ask HJ
What's the best way to sell a classic car?
Where is the best place to sell a 1972 Rolls Royce?
You've got a couple of options here. If you choose to sell privately, you'll generally get the best return and have fewer outgoing as many websites don't charge to list your car for sale. The negatives are it will require more of your time, both dealing with inquiries and putting the adverts together. If you choose to sell at auction, much of the hassle is removed but you'll have higher fees to pay. So the best way to sell your car depends on how much of your time you can spare.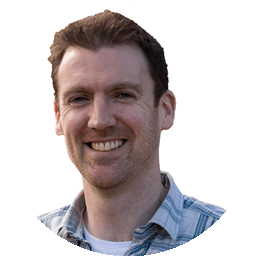 More Questions
Ask HJ
Selling future classic Mercedes-Benz SL - where should I sell?
I have owned a mineral green SL 280 Mercedes from new, with hard top, in very good condition registered in 2000 with 72,000 miles on the clock. I am thinking of selling it and wonder what it is worth and what is the best way to sell it?
Which series of SL? W113 ('Pagodas'), R107 ('Ribsiders') or R129 ('Slabsiders')? Very roughly, W113s are £40k - £120k; R107s are £5k to £50k; R129s are £3k to £20k.
More Questions
Ask HJ
How much is my 1968 Ford Sierra XR4i/4x4 worth?
How much is my 1968 Ford Sierra XR4i/4x4 worth? Where would be the best place for me to sell it?
Without knowing much about the condition, the mileage and the history of this car, it's impossible to put a value on it. Projects with an MoT can go for about a grand, while very good examples can be seen on dealers' forecourts for around £5000. Selling privately will often allow you to maximise the value of the vehicle, but if you can't face the hassle then you could approach a local classic dealer to sell it (on commission) or put it through an auction house (make sure you ask about all the fees involved).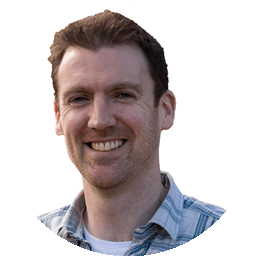 More Questions
Selling your classic car with a dealer
If you can't face the hassle of selling your car privately, but you're not sure an auction is the right place for your ride, then one option to consider is selling it via a dealer. Going this way is a decent compromise – you'll still have to invest some of your time, but normally the dealer won't charge quite as much as the auction house. Plus, the car is on sale for longer, which is something to remember if your motor's attraction is a slow burn. It's also handy if your car does need a bit of TLC as there's normally someone on hand to fettle it – although dealers often prefer a car that is reliable on their forecourt.
Why would I consign my car with a dealer?
You could sell your classic to a dealer, but they'll drive a hard bargain. If you consign it, they sell the car on your behalf. This can free up space (handy if you're moving to a new house and need to shift your motor in a hurry).
Is a 'consignment' the same thing as a 'sale or return'?
No. Consignment is not a 'sale' - the car remains your property. A 'sale or return' means that the dealer actually buys your car but the transaction is only made after the resale.
What are the benefits of using a dealer?
One of the big benefits of selling your car through a dealer is that they handle the most time-consuming aspects. They'll often photograph it and work with you on putting together a listing for it. They'll also be able to market it – this can be especially useful at an international dealer and with a car that has a very regionalised following (i.e. demand for it may be higher in one country rather than the one it's selling in).
And, of course, they'll deal with any interested parties – spending time on the phone and arranging test drives so you don't have to and handling the money. And if the car does sell overseas, the dealer will normally arrange the shipping and fees. 
How does consigning a car to a dealer work?
First, you'll need to get your car to the dealer, either by driving it or transporting it. Then, the dealer will normally check the car over with you and agree a value for it and the marketing strategy, as well as any special requirements.
Are there any hidden costs?
Good question. Most dealers won't (directly) charge you for storing the car or marketing it, but you will have to pay if your car incurs a cost – such as a flat battery or tyre - that they need to fix.
So how does the dealer make money?
After agreeing a value with you, the dealer normally prices up the cost of storage and marketing and adds this on to the sale price. So, for example, you may have agreed your car is worth £8000 so the dealer might advertise it for £11,000 – which will cover their costs plus give a bit of wiggle room for haggling.
Are there any drawbacks?
You sometimes find that you're more likely to be offered exchanges - so be very clear if that's something your not interested in. Most dealers will tell you that it improves the chances of selling your car, but all you're doing is swapping one classic for another. 
How to avoid classic car scams
Classic car scams come in all shapes and sizes and are constantly changing – they are innovative, fluid and believable.  Most people think it will never happen to them, but unless you're extremely careful then you're definitely at risk of falling foul of the scammers. Here are some tips to make sure you don't get caught out.
1
If it looks too good to be true, it probably is
If it looks too good to be true, it probably is
Yes, it's a cliché – but this is one of the best bits of advice we can offer. The majority of classic car scams claim to offer an attractive vehicle at a very tempting price to con buyers. These scams vary in levels of sophistication so beware.
2
Make sure it's the real deal
Make sure it's the real deal
From a Toyota MR2 pretending to be a Ferrari to a non-Lotus 'Lotus' Ford Cortina, if there's money to be made then con-men will find a way to try and make it.
Beware the 'barn find'
The huge popularity of barn finds mean that 'fake' cars can now be 'discovered' conveniently in a bad state of repair and with no paperwork.
Question everything
Scammers invest huge amounts of time in their work and have even been known to set up fake dealer websites to make their con look more realistic
Virtual vehicles
These are adverts cloned from real vehicles for sale, often with a bona fide auction house or dealer. These are hard to spot as they show up as HPI clear and are already for sale. The biggest mistake the criminals make is the price (which is often too low). 
Data and identity theft
To make it harder to identify them as a scammer, a criminal will hack legitimate emails, bank and eBay accounts.
Selling stolen goods
One of the oldest scams. Car is stolen and thieves try and flog it on. Warning signs include obscured numberplates, 'misplaced' paperwork, and a logbook (or rather V5C) that's 'lost in the post'.
8
Even an address can be faked
Even an address can be faked
The BBC reported how scammers used an address in Caithness as part of a con to get people to spend thousands of pounds on fake second-hand cars. Potential buyers were sent faked copies of driving licences and the scammer even set-up his own faked eBay site payment page.
Online payments
From faked eBay payment pages to rogue PayPal sites, if in doubt check the websites url: if it says 'https' then the site is secure and should be safe. Also, never click on email links as these are often used to direct people to fake sites.
How much is my classic worth?
Perhaps the biggest discrepency often arises from how much a person thinks their car is worth, and how much the buyer wants to pay for it.
When you're selling a car, you need to do as much research as the person buying it. As a rule of thumb, cars are often given a condition rating. 
A condition one car is one that needs very little doing and is in very good condition. A condition two car is most likely in daily use but will still have a few jobs on the 'to do' list. A condition three car could have an MoT, and could even be in daily use, but is generally a project or a rolling restoration.
These cars are generally worth the least... although this line has been blurred recently with the popularity of 'barn finds'.
Cars sold at dealers are often more expensive than cars sold privately. This reflects the dealer's overheads such as storage and marketing.
Compare classic car insurance quotes and buy online. A friendly service offering access to a range of policies and benefits.

Get a quote