What is salvage retention?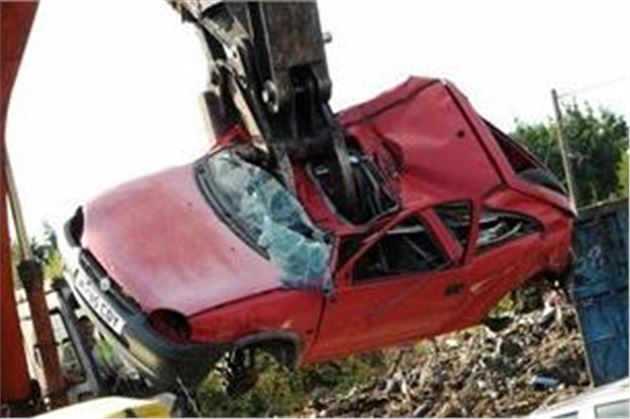 Can you buy back a classic car that has been written off?
In some cases your insurer will declare that your classic car is beyond economical repair - but if you have salvage retntion as part of your policy you can buy it back.
Each policy is different, but on the whole you will be paid a percentage of the car's market value (or agreed value, depending on your cover) minus any excess that applies.
And this means that the salvage is your property.
Hagerty use the example of a Mk2 Ford Capri 2.0 GT worth £8000 where the compulsory excess is £100. In this case, the owner would receive a pay out of £7900 on an agreed value policy. With salvage retention, that figure is £5500 as the insurer retains the scrap value of the car (£2400) as well as taking the £100 excess.
This is just one example, though. Some insurers offer policies where you receive the agreed value of the car, plus the salvage. So make sure you read the fine print and find the cover that's right for you.
What is a total loss?
A vehicle that is classified as a total loss or a 'write off' is one where the cost of the repair is more than the value of the vehicle.
If it's part of your cover, you can retain salvage on your classic – but sometimes this depends on how severe the damage is. If it's classified as an 'end of life' vehicle, then you won't be able to retain the salvage.
Can I retain salvage on Category A and Category B vehicles?
Category A vehicles are classified as scrap. An example of a Category A vehicle is one that's been in a fire. It has few salvageable parts and is only worth the value of its scrap metal.
A Category B vehicle is where the car can be used as a source of spare parts. However, once those parts have been taken off the vehicle, it will be destroyed.
It is important to remember that neither a Category A or Category B vehicle can be legally put back on the road. Both will be crushed.
You will also not be able to retain the salvage on a Category A or B total loss vehicle.
What do Category C and Category D mean when it comes to a classic car?
If your classic has been classified as a Category C write off, then it is repairable. However, because the cost of the repairs exceeds the vehicle's pre-accident value, it is not financially viable to put it back on the road.
Category C vehicles must undergo a Vehicle Identity Check (VIC) before a V5C registration document (or logbook) is re-issued by the DVLA. The check is carried out by the Vehicle Operator and Services Agency (VOSA).
A Category D car is also repairable. Again, it has been written off by the insurer because the cost of the repairs exceeds the vehicle's pre-accident value. However, a category D is deemed to have the least amount of damage.
As a result, it doesn't have to undergo a VIC. But you are legally required to sell it as a Category D vehicle if you wish to move it on. The V5C will also list the vehicle's Cat D status.
Ask HJ
Should I sell or salvage my cat D write off?
My Mazda MX5 was scratched down the driver's side in a car park by another car. I reported it to my insurer and following the assessor's inspection it has been written off as a Category D. The value has been agreed and the majority of the money will be coming from the third parties insurer. My insurer has said I can keep the car or instruct their salvage and receive the rest of the value e.g. £300. I don't wish to keep the car, would I be better off to sell it privately as it is or instruct the salvage company?
I think that any MX5, even a Cat D with a scratch down the side, must be worth more than £300. Probably worth advertising. Try a photo ad in a newsagent's window first.
More Questions
Compare classic car insurance quotes and buy online. A friendly service offering access to a range of policies and benefits.

Get a quote