How to buy and sell a classic car through Morris Leslie Auctions
The only dedicated Classic Vehicle Auctions in Scotland we provide a premium service to both buyers and sellers. Attracting over 200 entries of Classic Vehicles, Motorbikes and Commercial Vehicles. With a diversity of lots there is always something to suit every enthusiast and sellers can rest assured with our national advertising campaigns we have achieved a successful sale rate of over 70% to buyers throughout the UK, Europe and even Australia, providing your Classic with the audience it truly deserves.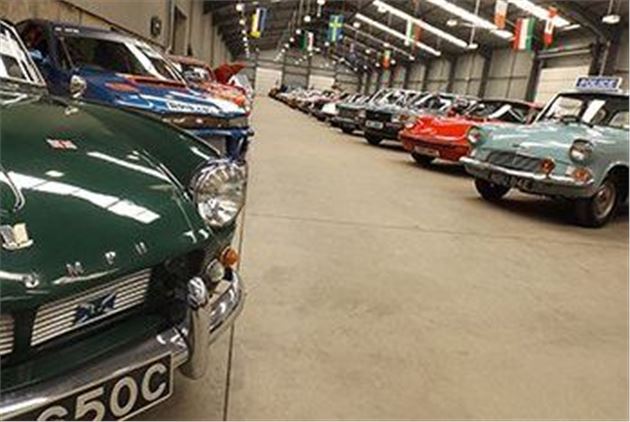 How is my car valued?
Morris Leslie's team can value your car in person or you can send a detailed history and photographs to be reviewed by its staff. Valuation is based on a number of factors including but not limited to: the age, condition, mileage, service history, the rarity and market trends for specific marques.
How many sales do you have per year?
Morris Leslie has four dedicated classic auctions per year, usually February, May, August and November. These auctions take place in its modern, custom-built auction facilities in Errol, Scotland.
Is there a seller's fee?
Morris Leslie says its fees are some of the most competitive in the industry, with sellers paying just 5% of the sale price (minimum charge of £100 per entry) and a £50 entry fee, all fees are subject to VAT at the current rate.
How much do you charge to include a car in the catalogue and is there a fee if the lot is withdrawn prior to auction?
There is no charge to have your car listed both in the online and printed sale catalogue. This is subject to relevant information and photographs being supplied.
Withdrawing your vehicle after consignment will incur a charge of 10% of the reserve price plus VAT at the current rate. Reserve prices can not be increased once the lot is entered for auction.
On entering your vehicle in the Morris Leslie Classic Vehicle Auction, your vehicle will feature in the auction houses's global advertising campaigns to ensure the best return on your vehicle.
Is there a buyers fee?
Buyers pay 5% of the sale price with a minimum charge of £100 per purchase plus VAT at the current rate.
Will you prepare my car for sale?
Where appropriate, Morris Leselie says it will valet your entry ready for auction.
How long will you store a car after the auction?
The auction house is happy to store your purchase after auction for a short period, should you need it to be stored for a longer period it's best to discuss this with them and reach an agreement.
How long after the auction will I have to wait for payment?
A spokesman said, 'We expect to make payment in full within 14 days of the auction subject to us receiving payment in full from the purchaser. Our terms and conditions are listed on our website, on registrations forms and in the sale room, these all state that payment is to be made in full within 48 hours of purchase.'
Are there any other charges?
Morris Leslie has a cash handling fee of 1%. it encourages debit card or bank transfer payments. As stated, there is a £100 minimum seller and buyers charge plus VAT per lot.
Latest cars for sale at Morris Leslie auctions
Ask HJ
How should I go about selling my 1972 Porsche 911?
What advice can you give regarding how best to sell my 1972 barn find Porsche 911 E Lux 2.4 Coupe, RHD, mileage circa 53,000?
Up until very recently this sort of thing was gold dust for classic car auctions. You're a bit late for the next Historics on 8 July and you've missed Brightwells tomorrow. But all the good auction houses get far better money for barn finds than you would get by advertising and selling it yourself. There's H&H, Silverstone Auctions, Bonhams. All have actions approximately every couple of months.
More Questions
Buying At Auction
More Buying Advice
Compare classic car insurance quotes and buy online. A friendly service offering access to a range of policies and benefits.

Get a quote