Cheap car insurance for modern classics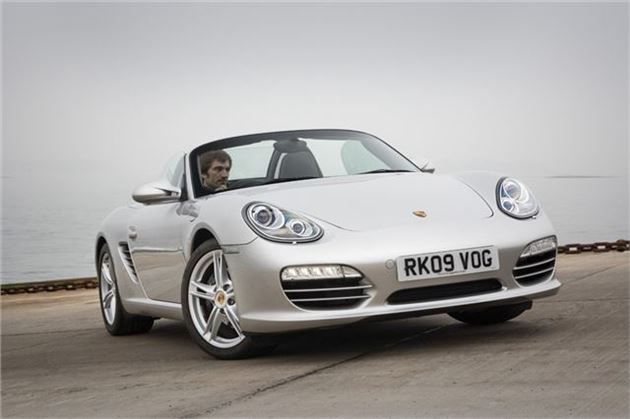 Why is there a need for insurance for modern classic cars?
What makes a classic is often a hotly-debated issue. Not so long a go, all vehicles got a tax break when they turned 25 years old. This helped keep the scene fresh and introduce young cars and younger members.
But when the tax break was frozen in 1997, pre-1972 cars were the last to qualify. And so it continued to for the next 15 years with the classic car movement literally frozen in time. Sure, it didn't stop younger enthusiasts enjoying cars from the 1970s but the fact they were classified as historic or gifted a tax break became a divisive issue and lead to the creation of so-called 'modern classics' and 'youngtimers' factions.
Nowadays, the classic tax break has been reintroduced – although rolling at 40 years. Which means only now are cars from the late 1970s 'officially' considered classics. Where there's a will there's a way, though, and many classic insurers have been happy to offer cover for modern classics – cars from the 1980s, 1990s and 2000s.
What is a modern classic?
Of course, what constitutes a modern classic might be even harder to define than the question that we started with. Sometimes, it's easy enough: Mazda Eunos and MX-5, Peugeot 205 GTi, Aston DB7 and Porsche 911.
But what about the last of the MG Rover cars like the 75 from the BMW era or the 'Full fat' Z-cars (ZR, ZS and ZT). Here, you'll find that some insurers will be happy to offer cover while others might refer you to a modern sports car specialist.
And then there's the cars that fall between the cracks. Cars like the Nissan Bluebird which used to be everywhere but is now disappearing at a rate of knots. Or what about the E46 era of the BMW 3-series? These are 20 years old now, but (sporting variants aside) still very much regarded as a banger by the majority.
What cars can you get on a modern classic policy?
There are other anomalies, too. Did you know you can get a brand new Fiat 124 Spider on a classic policy? The same can be said for the car the 124 Spider is based on - the latest generation Mazda MX-5.
And while you might expect a 20-year old Porsche Boxster to be available on a classic policy, you can actually get a 987, 981, or even a brand new 718 on a classic policy.
Why? Well, classic brokers insure the risk rather than the vehicle. Which means that if it's a second car that's garaged, used for high-days and holidays, and well looked after then you can probably get it on a classic policy.
Fodder like the last of the line Honda S2000 can be insured as a classic car, as can a Mk3 Toyota MR3. But then you'd expect desirable sportsters like this to be included, along with their TVR and Lotus brethren.
Pleasing, there are plenty of normal cars available for classic cover. Your Mk1 Ford Mondeo doesn't have an ST24 badge to qualify, and Audis like the 80 and 100 can be covered as well as hugely desirable Quattro. Even what non-petrolheads would probably refer to as 'bangers' like the Citroen Xantia or Alfa 145 are eligible for classic cover.
How old does a car have to be to qualify for modern classic insurance?
As we've seen, there's no hard and fast rule about which cars qualify and which don't. But generally if your car is more than 15 years old, you're in with a shout.
And, if it's something modern and a bit sporty, then it's always worth an ask.
What are the benefits of modern classic car insurance?
But what is the point of having a modern classic on a classic-focussed policy? Well for a start you'll often get UK and European breakdown and accident recovery thrown in.
And then there's the all-important salvage retention rights – so if your car is declared a total loss following a claim you have the option of buying the salvage back.
Which leads to the most important point: a classic insurer will understand that the car has the potential to be worth more than the market value. Which means it's less likely to be written off if it's had a knock that's going to cost half the vehicle's value to repair.
You can also choose your own specialist repair, rather than just being taken to the nearest bodyshop chain. There are other benefits like discounts available for club members, and European cover if you're looking to take your classic abroad.
Who can qualify for modern classic car insurance?
Obviously, to qualify there's going to be few hoops to jump through. Most insurers ask that the car's mileage is limited, and that you have access to another car. Some also impose age restrictions (such as over 25 or over 30).
The underwriter will be looking for a car with a caring owner, so being a member of a club won't hurt. They may also ask you how you plan to use the car and which specialist you'll be using for servicing. And, more importantly, where you plan to keep it – some insurers will only offer you cover if your car is garaged.
Features like agreed value or laid-up cover and often be worked in or bolted on to many modern classic car insurance policies.
Ask HJ
Is a 1996 Mazda MX-5, with 62,000 miles, a good buy for the future?
Is a 1996 Mazda MX-5, with 62,000 miles, a good buy for the future?
Mazda MX-5s are well-established modern classics. There's an owners' club for them and plenty of specialists to help you keep your pride and joy on the road.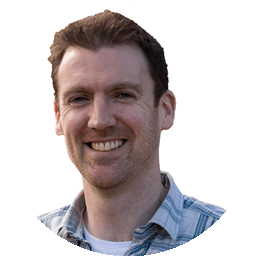 More Questions
Compare classic car insurance quotes and buy online. A friendly service offering access to a range of policies and benefits.

Get a quote