What is the cheapest Classic Car Insurance for a Honda S2000?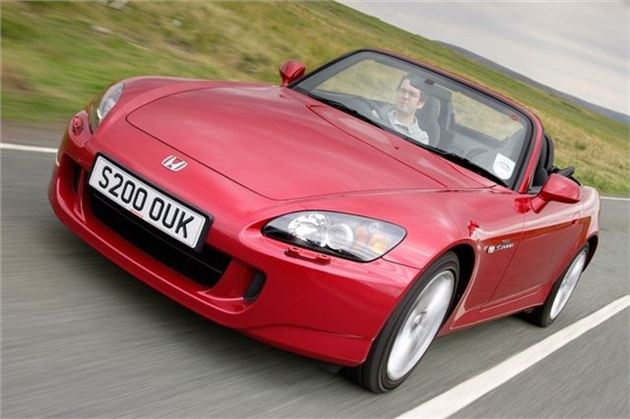 Honda took nearly 30 years to replace its S800 sports car – but we reckon the S2000 was well worth the wait. With 240bhp available from its 2.0-litre engine and a 9000rpm redline, this rear-wheel drive two-seater was not for the feint-hearted.
Can I get it on a classic policy?
The Honda S2000 is considered a classic by most insurers.
What are the benefits?
As well as being with a specialist insurer, a classic policy will often offer benefits such as limited mileage discounts, free European cover, agreed valuation and club member discounts
How much are they worth?
Expect to pay around £8000 for a good example from a dealer, while you should find a similar car in the classifieds for just over £7000. One that still needs a few jobs doing should be about £4500, while a runner in need of some TLC could be about £2750 . 
What to look for when buying one?
The famous Honda reliability is present in spades here, so the main thing to watch out for is damage done by previous owners - either through lack of maintenance or over-ethusiastic driving.
How can I lower the cost of my insurance
Insurers often offer discounts if you're a member of a classic car club. When it comes to the Honda S2000 one of the biggest clubs is the S2000 Owners' Club. You could also get yourself a discount by keeping the miles down. If you've recently passed your test, consider taking a PassPlus, IAM or other driver qualification - some insurers will chip a bit off your premium if you do. Keeping your car garaged is also another good idea.
What about modifications?
Always tell your insurer about any modifications to the vehicle - some modifcations such as security systems or tracking devices can reduce your premium. But if your insurer knows your car is modified, you'll most likely get like-for-like cover so you won't be out of pocket if you need to make a claim.
Insurance quotes
The following fully-comprehensive insurance quotes are based on a Honda S2000 convertible  owned by a 40-year-old Cambridgeshire-based man in full time employment. He is named driver on another car and has clean UK licence. Mileage is limited to 3000 a year and the car is kept garaged overnight.
Compare classic car insurance quotes and buy online. A friendly service offering access to a range of policies and benefits.

Get a quote