How to buy a classic car
Tips for buying a classic
There are many different reasons people want to own a classic car. For some, it's driven by nostalgia – the desire to own a car that reminds you of simpler, happier, times; or that your dad used to own. For others, it's the need to get closer to a 'pure' driving experience, away from the steering and/or drive by wire of modern cars. Some even want to go the whole nine yards and experience driving on a race circuit without over-bearing traction control and the anti-lock brakes of modern cars.  Just man, and machine.
But how do you know which old clunker is right for you? Classic cars are an emotional purchase – you don't buy them like you buy a modern car. You don't decide that you want a diesel family hatchback and then put together a shortlist of models that includes the Ford Focus, Vauxhall Astra and Volkswagen Golf.
Instead, what classic you choose will depend on what you fancy and how much you've got to spend. You might have a budget of £3000 for a summer soft-top, in which case you'll probably be looking at an MGF or Mazda MX-5. And you'll want to make your decision based on the condition of each car and how close it is to you.
But what condition do you want your car to be in? Plenty of enthusiasts like to have something they can tinker with, after all – keeping a classic on the road is one of the most enjoyable aspects of ownership.
A good rule of thumb is that the newer the car is, the more reliable and efficient it will be (with decent safety equipment). The downside is that it won't be quite as involving to drive, and many classics from the 1980s and 1990s have troublesome electrics that can take time (and money) to diagnose and repair.
Perhaps you fancy something to commute in? In which case, you'll need to balance reliability with fuel economy and safety. Here, there are some clear winners such as the Mercedes 190E or the E34 BMW 5-series. Neither are as frugal as a modern diesel, of course, but both are well built and capable of notching up 100,000 miles if looked after.
If you need to move around junk (or even children) then you'll probably be looking at a classic estate. There are plenty of options here, ranging from a 1960s Volvo Amazon Estate right up to something like a Citroen BX Safari. Here, your quest for practicality will most likely lead you on great adventure.
But perhaps your desire to own a classic is driven by a desire to stand out from the crowd. What form that takes is entirely up to you. Some people might be happy driving around in a Mk2 Vauxhall Astra (when was the last time you saw one of these?) while others will need to scratch the itch for something a bit quirkier such as a Reliant Regal three-wheeler or an eastern bloc icon such as a GAZ 24.
There's a group of knowledgeable enthusiasts who gravitate towards cars that paved the way, technologically speaking. For them, a rotary-engined NSU is the only thing that will do. Or the ground-breaking Rover P6.
Of course, each marque has its own little quirks. Without wishing to sound too stereotypical, Francophiles often gravitate towards continental car makers such as Citroen, while those loyal to the British motor industry will often seek out a classic MG to put on their drive (alongside the new one).
In fact, car culture is one of the biggest reasons to get into classic ownership – whether you're attracted to pimped out Beetles, chopped Model As or even just spending some time on the hard shoulder, owning a classic gets you entry to whatever kind of club you like.
Maybe you're into buying and selling, in which case modern classics make an ideal partner. As many of them reach the bottom of their deprecation curves, one person's down at heel banger is another person's 'my dad had one of those!' moment.
Some cars will always become classics but, let's face it, the chances of getting much of a return on your investment in an Aston Martin DB9 or a Ferrari F40 are limited. It's lower down the food chain where there's money to be made... especially if the car in question wear's a blue oval badge and is vaguely sporty. 
After getting your hands dirty with a few rolling restorations, you might fancy a full-on rebuild. In which case, it would make sense to aim for something that won't throw you too many curveballs. Triumphs are a good example of this. Pick something like a Spitfire and you're essentially dealing with a giant Meccano set with virtually all spares available.
If bodywork isn't your thing, then consider going down the route of buying a heritage shell (for example MGB or Mini) which you can then just bolt a bunch of new bits on to. But if you're after maximum reward (whether that means personal satisfaction or earning a buck) then you'll be scouring auctions and autojumbles for projects and parts – both of which can be time consuming and costly.
On a positive note, there's almost nothing that can't be repaired – it just depends on whether you've got the means to repair it. Time is one of the most expensive commodities, so being able to properly prepare a car for painting will save you plenty of cash (even if you don't have the skills or the facilities to paint it yourself).
And besides, part of the joys of restoring a car is learning a whole new skill set. Sure, spending a few hundred quid on a welder might seem like a decent chunk of cash but in the long term it will save you a fortune… as long as you're willing to put the hours into learning to weld.
Perhaps the most important thing to remember is that the best of us regard classic as a fluid description. A car doesn't have to be over 20 years old to be a classic - you just have to care about and put the time and money in.
Top 10 classics for first-timers
 

MGB

That perennial favourite, the MGB, continues to appeal to first-time classic car buyers thanks to its no-nonsense spec, easy maintenance, characterful driving experience and brilliant trade support. You won't find bigger clubs or more plentiful specialists than those catering for Britain's best-selling sports car.

Click here to see how much it could cost you


 

 

Triumph Herald

If your first classic simply has to be a saloon of the '60s, we'd recommend taking a look at the 1959-on Triumph Herald, unusual for its use of a separate chassis. In every other sense, however, this was a modern new design, with a smart look, a nippy driving style (borrowing the Standard Ten's 948cc engine) and a famously tiny turning circle.

Click here to see how much it could cost you


 

 

Ford Anglia 105E

Launched in 1959 and enjoying an eight-year career, the 105E was one of the most distinctive Fords of the '60s. The initial 997cc Standard and Deluxe models were joined by the 1198cc Super, as well as estate and van versions, giving Ford an extensive range and sales of almost 1.3 million.

Top 10 under the radar classics
 

Volkswagen Polo Harlequin

Given Volkswagen's reputation for being a rather conservative manufacturer, the Polo Harlequin must rank as one of its strangest ideas. The multi-coloured version of the Mk3 Polo was originally meant to be 'limited' to a run of 1000. That was if that many buyers wanted one. In fact they did and eventually 3800 were built.


Click here to see how much it could cost you


 

 

Audi A2

A small and economical yet practical people carrier, the Audi A2 was ahead of its time when it was introduced in 2000. This was at a time when the Audi range was made up of standard saloons and hatchbacks like the A3 and A4. Aside from the TT, it was all fairly pedestrian. The A2 was something completely different from Audi.


Click here to see how much it could cost you


 

 

Renault Vel Satis 

Sitting in the shadow of the Avantime, the Vel Satis came from the same era of what we like to refer to as Renault's 2002 mid-life crisis breakdown. Designed as an alternative to the traditional big executive saloon - and a replacement for the drab Safrane - the Vel Satis had similar design cues as the Avantime, albeit toned down somewhat.

Top 10 summer soft-tops
 

Triumph Spitfire

For the best value in Spitfires it takes a lot to beat the 1500 model that arrived in 1974 and remained on sale through to the start of the '80s. Visually similar to the 1970-74 MkIV, the 1500 benefited from extra power thanks to its switch to Triumph's 1493cc engine, which also found its way into the MG Midget at the same time.


Click here to see how much it could cost you


 

 

Smart Roadster

With just over 43,000 built during a career lasting less than three years, the Smart Roadster might just be a dead cert for future classic status. Its on-paper performance figures might not sound exciting (with 'just' 80bhp from its 698cc three-cylinder engine), but the behind-the-wheel driving experience genuinely is.


Click here to see how much it could cost you


 

 

Mazda MX-5 

Arriving in the UK in 1990 and remaining on sale for another eight years, the first-generation MX-5 became a legend in its own lifetime – and is now one of the most popular modern classics on the road. It also offers impressive value for money, with MoT'd cars available for £1000 or less.

Ask HJ
What's the best classic convertible to buy?
I can spend about £15,000 on a rebuilt classic convertible. I'm torn between a Morris Minor and a Citroen 2CV. Which would be the most reliable and economical to use as a daily driver?
For £15,000 you'll be able to buy one of the best examples of either car. Both were designed to be reliable and economical. The 2CV will give you slightly more miles to the gallon that the Minor, I think it's 45mpg plays 38mpg on the official figures - but exactly how many miles to the gallon you get will depend on how you use it. If you're only planning to use the car for low mileages/high days an holidays you won't notice a huge difference. Mechanically, both are basic and simple to fix so it's the bodywork that will let you down - the Minor's 'Achilles heel' is its rear spring hanger because it is such a labour-intensive repair, but both models can rot anywhere. Parts supply is marginally better with the Morris Minor, but you're unlikely to struggle with either. And both owners' clubs are fantastic with busy social calendars and events to enjoy. If you're not sure which is for you, drive as many examples as possible.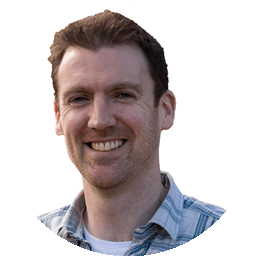 More Questions
Top 10 family classics
 

BMW 5-series

If you're a fan of '80s cars there's a lot to be said for the E34-generation 5-series, launched in 1988 and produced for the next seven years. The E34 was a handsome beast; more importantly though, it was one of the safest cars in its class, with all versions offering airbags and four-wheel anti-lock brakes to complement the super-rigid bodyshell.

Click here to see how much it could cost you


 

 

Mercedes-Benz E-class

Launched in 1985 and surviving an impressive 11 years, the W124 generation of Mercedes E-class is one of the most popular classics from that era – and justifiably so. The W124 was a major leap forward from the ageing W123, particularly when it came to safety. It boasted one of the strongest bodyshells of the time, designed specifically for a long life as well as impressive passenger protection.


Click here to see how much it could cost you


 

 

MG ZT 

Derived from the Rover 75 of the late '90s, the 2001-on MG ZT is always going to have an unfair advantage compared with older classics when it comes to safety, boasting many of the attributes you'd find in any modern car.

Top 10 classic estate cars
 

Volvo 240

Launched in 1974 and based on the successful 145, Volvo's new 245 estate featured more powerful overhead-cam engines in place of the old pushrod units, as well as restyled front and rear ends and hefty black bumpers.

Click here to see how much it could cost you


 

 

Mercedes E-class

Launched in 1985 and in production for a decade, the W124 is arguably the most respected of all the E-Class generations, particularly in roomy estate guise. It was a major leap forward from its W123 predecessor, particularly when it came to safety and passenger protection.

Click here to see how much it could cost you


 

 

MG ZT-T

A British estate that's well worth seeking out, the ZT-T was an MG-badged version of the Rover 75 Tourer, launched in 2001 and running through to the demise of MG Rover in 2005. With re-tuned suspension, extra power and a sportier image than the model on which it was based, the ZT-T appealed to buyers who demanded a driver's car with a useful amount of space on board.

Ask HJ
I would like to buy an affordable older carburettor equipped car - what do you suggest?
I would like to buy an affordable older carburettor equipped car that isn't a Morris Minor (I've done them to death). It doesn't have to have vivid performance but like the Minor must have reasonable spare parts availability and reasonable economy. What do you suggest?
There are plenty of choices, but if your main concern is parts supply then (assuming you're UK based) it's probably easiest to go with a British classic such as a Mini, MGB and most things with a Triumph badge on. Which car is best for you will depend on what your total budget is and how you plan to use it - if you're moving people or things about, then a Ford Cortina might suit you, alternatively, if it's just you then an MG BGT is a good everyday driver.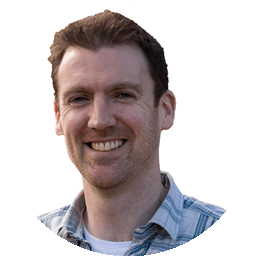 More Questions
Top 10 future classics to invest in
 

Alfa Romeo 156 GTA


Strap an epic-sounding 3.2-litre Busso V6 engine under the bonnet of the beautiful Walter da Silva styled Alfa Romeo 156, and you're guaranteed a future classic. It's going to have to be special given it's wearing those three little letters, GTA, and in many ways it is.


Click here to see how much it could cost you


 

 

Renault Clio V6 Sport


The Renault Clio V6 came like a bolt from the blue when it appeared in the showrooms in 2001. Like its distant forebear, the Group 4 Renault 5 Turbo, it eschewed the usual go-faster route for small cars, by siting its engine in the middle of the car.


Click here to see how much it could cost you


 

 

Nissan 350Z

The 350Z was an epochal car for Nissan - after years of bloating-up Z-series sports cars, before disappearing from the UK market completely in the mid-1990s, the return of the Zed was so refreshing in 2003.

Top 25 Great British classics to buy
 

Aston Martin DB5


When it comes to cars that have made Britain great, surely the DB5 is up there with the best? Following on from the stunning DB4, the DB5 offered extra capacity (now 3995cc) and more power than previous Astons. It also achieved global fame thanks to the success of James Bond on the silver screen.

Click here to see how much it could cost you


 

 

Mini


With a 41-year career, the original Mini earned a unique place in the history of Britain's motor industry. Designed by Sir Alec Issigonis, it was a revelation when it arrived in 1959; never before had four people been transported in a 'proper' car of such compact proportions.


Click here to see how much it could cost you


 

 

MGB

Okay, the MGB wasn't the most exciting two-seater roadster of the 1960s and 1970s, but to dismiss it for that reason is a real shame. Launched in 1962 and running for an impressive 18 years (MG's Abingdon plant closed in 1980), the MGB was a British success story, selling well over half-a-million units worldwide.

Ask HJ
I've sold my classic to someone 250 miles away - what's the best way to send/receive the money?
I've sold my classic Citroen DS to someone in Doncaster and the car is in Exeter. How do we safely conclude sending/receiving funds and car?
Bank transfer is the best way to go. The buyer pays the money directly into your account, once the funds have cleared you can go ahead and arrange collection.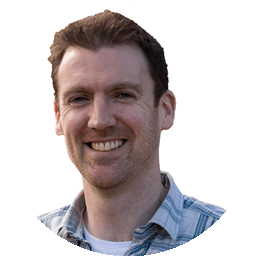 More Questions
How to buy a classic car at auction
If you're looking to buy a classic car, then buying at auction can sometimes get you the motor you want, at the price you want it at.
But it's not for the faint hearted. Buyers fees, sellers fees, consignment fees, and VAT can all add a hefty premium to the price. Find out exactly what's what before you bid.
And that's assuming you don't get carried away in a bidding frenzy that could leave even the most hard-nosed dealer in a sweat.
Get it right, though, and you could certainly save yourself a few quid. Many auction houses offer their own in-house inspections to make sure cars are listed as clearly as possible.
Get some experience
If you've never been to an auction before, go along to try and get a feel for how it works. Every saleroom is different so we'd recommend visting a couple and enjoying a cuppa and a bacon sarnie and watching how the auction action unfolds. You'll also get to know the regulars to see what kind of competition you might be up agasinst.
Do your homework
Find out how the catalogues are written, what inspections are done. Does the auction house inspect the cars off site - or just value it based on the information provided by the owner? What additional fees will you have to pay. When can you get your hands on the keys?
Is the price right?
You'll also want to know what the market value for a particular car is. Have prices gone up over the past few years? Are certain options more desirable than others? What's the history of this particular model.
Arrange an inspection
Most auction houses also hold viewing days – so if you're not confident about casting a critical eye over a vehicle, find a specialist in the club and see if they'll help you inspect the car.
Sort the paperwork
Most auction houses require some kind of registration - either on the day or beforehand. And you'll also need some form of identification if you're planning to buy – photographic ID and proof of address.
Prepare for the worst
What happens if it all goes wrong? You buy the car, you pay your money, and then the auction house collapses. How will you be covered?
Are you ready to win?
If you are the winning bidder, you'll often need to pay for your purchase within 24 hours. How are you going to get it home? You'll need to think about that before raising your hand to bid.
Know your rights
Buying a car at auction isn't like buying a car at a dealer. By all means, check the fine print but most auction contracts say that you waive your consumer rights. The car is literally sold 'as seen' with no comeback. But auction company's aren't allowed to lie in their descriptions and they have to compensate a customer who buys something that turns out to be stolen.
Have a strategy
Remember you don't need to be the first bidder - only the last. So watch the room and see who is interested. If you're there with a friend, tell them the maximum price you're willing to pay and get them to stop you after that point. Unless you're chasing a one of kind car, there'll be other cars at other auctions.
10
The auctioneer is not impartial
The auctioneer is not impartial
Contrary to popular belief, the auctioneer is not impartial - he works for the seller and it's his job to get the best price on the day. That means he can legally bid 'on behalf of the seller' up to the reserve the price - although in practice how far the auctioneer will go with this tactic depends on various factors.
The ultimate checklist for buying a classic
When it comes to buying a classic, every car will have it's own individual weakspots that you need to check. However, classics also have lots of things in common that you'll need to check for when buying one. It's these points that we've covered in this guide - and then stand you in good stead for when you come to inspect your potential purchases.
There are a couple of golden rules that it's worth remembering. Don't buy the first car you see (or at least, not until you've seen others and then cooly decided that it was the right one). And, if you can, take a friend with you. Ideally, take a member of the relevant club to inspect the car with you - their experienced eye will help and they'll also (hopefully) not get carried away in all the excitment. 
If you're buying an established classic (typically something at least 30 years old), rust is the most likely problem that you're going to face – at least in terms of big-ticket repair costs. It's easy to think of modern classics from the 1980s and 1990s as well protected from the elements, but that's not necessarily the case; even some early 21st century cars can suffer from tin worm.
The areas that get bombarded with debris are almost always the first to corrode, which means the sills and wheelarches. In the case of the latter, some more recent classics are fitted with plastic wheelarch liners which makes a massive difference to the rate of corrosion – but they can also hide rust.
By the 1970s and 1980s many car makers were getting their act together in terms of rustproofing, but sometimes a rubberised coating was used and this can cause more problems than it solves. It can get pierced, allowing water in, then rust festers out of sight and by the time it's evident, major surgery is required.
Some classics can rust absolutely anywhere, so you need to check every nook and cranny very carefully. Don't feel awkward about running a magnet over key areas to test whether they're metal or full of Isopon. If the owner gets shirty that's fine – if they've got nothing to hide they'll be fine about it.
Door bottoms, floorpans and rear valances are next to check, with front valances, bonnets and bootlids also on the list. If the car has a sunroof make sure it's not leaking and that its surround hasn't corroded, and also see if the rain gutters have corroded. If these have rusted badly it will almost certainly be a pig of a job putting things right.
Lift the bonnet and see what condition the inner wings are in, and also have a close look at the bulkhead. If this has corroded it'll probably mean a complete strip down to fix it. While the bonnet is up take a look at the suspension strut tops, if it's got MacPherson strut front suspension. On some cars, especially Fords, these are notorious for rotting away, although welding in replacement tops is usually easy enough – but this must be done properly if the bodyshell is to retain its strength.
On cars fitted with bodykits it can be very difficult ascertaining what's going on behind the screw-on panels. It's not unusual for rust to start out of sight and again, once it becomes visible it's too late as major damage has been done. At least the plastic bumpers of many modern cars are not rust-prone, but they can be susceptible to cracks and crazing from low-speed impacts. In some cases there's no shortage of good used bumpers but don't bank on it – in other instances you'll be doing well to find anything better than what's already fitted.
A lot of more recent classics are fitted with polycarbonate headlamp lenses and these go dull after many years of being left in the sun. Kits are now available to polish things back to as-new and in some cases you can buy exchange lenses, so all should not be lost if the headlamps have gone hazy.
Any car can be crashed, but if you're buying something sporty there's a particularly good chance that it's made contact with the scenery at some point. Start by investing in an HPI check (www.hpicheck.com) which will tell you whether or not the car has ever been written off; this will also throw up whether or not there's any outstanding finance on it. If a car has been written off then repaired properly, such as with a new bodyshell, it could still be a good buy. Remember, if it's a low-value classic it could be written off in a low-speed bump with just a couple of new outer panels required and no damage to the structure at all.
Cars that have been bodged shouldn't be hard to spot, as there will be ripples in the structure and possibly even the outer panels too. The panel fit will probably be all over the place, although this could simply be down to a poor-quality restoration by someone who doesn't really know what they're doing. If there are ripples in the inner wings and/or the boot floor you know that something isn't right; another giveaway is an absence of factory build stickers which were often fitted to the boot floor or rear panel.
After a heavy shunt reshelling is common, as it's often more economical to source a decent used bodyshell than to patch up one that's badly damaged through corrosion or from a crash. Although the legality of this is sometimes questionable, it's usually safe – unlike the cut 'n' shut. This is likely to affect only recent classics – but still ensure the car doesn't consist of two cars welded together across the middle. Don't even consider taking on a cut 'n' shut, but a properly reshelled classic makes a great buy. Bodyshells for some classics such as the original Mini and MGB are available off the shelf, and while they're not cheap they're still more cost-effective than replacing a huge number of inner and outer panels – plus everything should fit better.
If you're looking at a car with a glassfibre bodyshell, analyse it closely for signs of impact damage. Invisibly patching in replacement panels or sections is a skilled job, but it's eminently possible if you know what you're doing. It helps that panel availability for plastic cars tends to be better than for steel-bodied vehicles, but blending these in is only the first part of the skilled process, as the paintwork also needs to be sorted. This is another skilled job, which is why you need to be especially wary when buying a glassibre-bodied car, so look for sunken or mismatched paint, which is common.
If the car has a separate chassis you've got the same potential problems as with the bodywork; damage through corrosion or from an impact. Look for evidence of kinks or twisting and scrutinise the suspension mountings very carefully; these tend to be the most highly stressed parts of the chassis so they can crack or distort.
Most chassis are box-section or tubular steel, which means corrosion can easily start inside before eating its way out. It's worth tapping the metal with a small hammer and seeing if there's a ringing sound. If there's a dull thud the metal has corroded or it could even be full of filler.
A chassis gives a car its strength, and if its structural integrity is compromised, the car is inherently unsafe. Almost always made of steel, chassis repairs can often be very localised and repair sections are frequently available – but gaining access to the affected part could be a problem, and this can then necessitate much stripping down to do what might be just a small amount of welding.
In some cases it's possible to buy a complete replacement chassis and in some cases they're made to a higher standard than original. Lotus didn't galvanise its original Elan chassis for example, but nowadays the new ones are coated as a matter of course. But replacing a chassis means completely stripping the car, removing all of the brakes, steering, suspension, engine and transmission – as well as the bodyshell. If you're paying someone to do this the labour bill could be bigger than the parts costs, and don't assume that you can accurately predict the final cost before you've even started. It's normal for everything to be removed ready for reassembly, only to then realise that much of the running gear is tired. It's at this point that items such as shock absorbers and brake callipers often get overhauled, while lots of bits get powder-coated or replated – most owners don't want to refit parts that look tatty, so they take the opportunity to spruce things up and it's at this point that the costs start to escalate.
Unless you're buying something rare or exotic, the chances are that no matter how clapped out a car's engine, it can be replaced or rebuilt. That'll cost money, but what's worse is a malady that's hard to track down and leads to poor running. So before parting with any cash, establish what work an engine might need and factor that into the price you pay for the car.
Don't start the engine until you've inspected all the bodywork and interior, giving it time to cool down if the owner has run it up to temperature before your arrival. You'll want to see whether it starts okay from cold and also if it starts when hot. Look over the engine for oil leaks – check all over the block and under the car. Some engines, such as the BMC A-Series, are notorious for being hard to seal, so if everything is spotless be suspicious.
While your head is under the bonnet get someone to start the car, while you listen for any untoward noises. Knocking sounds on start up usually indicates bearing wear, sometimes caused by oil starvation or it could be through hard use. If it's quieter when running it's because the oil is now circulating – continuous rumbling is because the main bearings have gone.
If there's a clattering noise coming from the top of the engine it's because the valvegear is noisy. This might mean the tappets need adjusting or it could be that something (most probably the camshaft) has worn.
On your test drive see if there's any blue exhaust smoke when you press the throttle after the over-run, signifying oil being burned. This will be because of worn piston rings or cylinder bores – or both. The only solution is a complete rebuild.
Next check the underside of the oil filler cap, for signs of a white emulsion. This betrays a failed head gasket with the result that coolant and oil are trying to mix. Beware though; not all failed head gaskets are betrayed in this way and just because there is white emulsion, it might not be anything serious – it could just be condensation.
A poorly maintained cooling system can quickly wreck an engine. If an engine is allowed to overheat it can cause all sorts of damage, not least of all to the head gasket and potentially the cylinder heads – especially if they're made of aluminium, although cast-iron cylinder heads tend to be much tougher. Once you're into the realms of warped cylinder heads you can expect big bills – especially if they have to be replaced because they're too badly damaged to be salvaged.
There are several key areas to check with the cooling system, starting with the radiator, which can be suffering from damaged fins (reducing the cooling capacity), corrosion (leading to leaks), or it could be silted up. Check the level of the coolant in the reservoir; if it's dropped it's probably leaking, as the system is sealed so it should never run low. The coolant should have a decent concentration of anti-freeze, especially if the engine block or heads are aluminium. If the concentration is allowed to drop this will lead to corrosion of the aluminium leading to the coolant waterways getting clogged up – and that includes the radiator.
Leave the engine ticking over and make sure it doesn't overheat. Keep an eye on the temperature gauge and once the engine is hot see if the thermostatic electric fan cuts in if one is fitted. Older classics had a fixed fan that turned as long as the engine was running, but thermostatic fans, especially from the likes of Kenlowe, have been a popular upgrade for years.
Your next check should be the rubber hoses that deliver coolant around the engine bay, such as from the radiator to the engine (and back), from the engine to the heater (and back), and in some cases from one part of the engine to another. Hoses have a finite lifespan and once they've started to perish they can fail leading to the engine losing its coolant very quickly. New hoses are available for most engines but access to fit them isn't always great, and if the engine is complex it's surprising how costly a complete set of hoses can be.
For an engine to work at its optimum the fuelling and ignition systems must be in tip-top condition. If either is below par it's likely that the car will misfire at best, or at worst it won't even start. When it comes to fuelling the most common problem is sediment (often rust particles) getting into the fuel, which works its way up to the carburettors (or injectors) which leads to blockages and then poor running.
If an in-line fuel filter has been fitted the chances of dirt getting into the engine are much reduced, but if the filter is allowed to get clogged problems are guaranteed. Poor running could also be down to perished diaphragms in the carburettor(s) or they could be out of balance. A session on a rolling road is likely to transform any carb-fed classic, especially if it's got multiple carburettors.
Many classics have a mechanical fuel pump and these tend to just keep working, although the rubber diaphragm that's at the heart of one of these can fail, at which point the pump can either be rebuilt or replaced. If an electric fuel pump is fitted it should be reliable as long as there's a current going to it when the ignition is on. Some classics such as the MGB and Morris Minor had an electric fuel pump with points, and these can stick leading to the pump not working. A tap with a soft hammer can fix things or swapping the original type of pump for one with solid-state electronics should do the trick.
Even if the fuelling is spot on, any problems with the ignition can lead to poor running or the engine refusing to start. If the car is still fitted with points and there are running problems it's usually easiest to just replace everything as a complete set of components (rotor arm, condensor, points, distributor cap) tends to be very cheap. You can add to this list a set of spark plugs and HT leads of course; what you mustn't do is assume that because a component is new that it can't be faulty – because it can.
If the car is fitted with mechanical or (more likely) electronic fuel injection, you'e into the realms of having to get the car checked over by a specialist, because it could be a faulty metering unit, blocked injectors or an array of other glitches that only a specialist is likely to be able to diagnose.
Most classics came with a mild steel exhaust as standard, and because these have a finite life most of them have now been replaced by a stainless steel system. Many of these aftermarket pipes aren't to the original design as the opportunity is often taken to make things sound sportier. If this is the case, make sure that it's not too loud, as many sports exhausts can get very wearing on a run.
Catalytic converters became compulsory in August 1992, and any car sold from this point on has to have one fitted – and it has to be working. So if you're buying a more recent classic it's worth putting it through an MoT to make sure it passes the emissions check – it's always worth putting any potential purchase through an MoT because it's one of the cheapest and most thorough professional inspections you can get.
If the car is still fitted with its original exhaust it's worth checking that it hasn't been bodged before sale. The complexity of some modern cars' exhaust systems means replacements are available only on an original equipment basis because there aren't the economies of scale for aftermarket suppliers to make pattern parts. The result is a lack of competition and high prices – potentially well into four figures.
Along with the engine, the gearbox is usually one of the most costly items of a car to have to replace, so it's crucial that you ensure it's in good health. Until relatively recently you could expect no more than 150,000 miles from a manual gearbox – and perhaps no more than half this if it's an older classic. The parts are often available to rebuild gearboxes, but don't assume this is the case. There are quite a few classics that have survived in big numbers, for which it's very hard to find the components to effect an overhaul.
On the test drive, if the car has a manual gearbox, change up and down through the gears quickly, to reveal any synchromesh weaknesses. While doing this listen out for any whining. First gear whine is normal on many older classics, but the other gears should be quieter. If there's a continuous rumbling while cruising it's probably because the bearings have worn, and nothing less than a rebuild will put things right.
If the gear change is sloppy it's probably because the linkages or bushes have worn. In many cases all that's needed is some adjustment or some cheap new parts that are often easy to fit, but don't bank on it. As with everything here, if trying to get a gear feels like stirring a bowl of porridge, establish what the parts supply situation is like because it might be that you'll just have to live with things as they are.
If the gearbox is fitted with overdrive make sure it cuts in and out quickly and smoothly, without being jerky. Overdrives tend to cost about the same as gearboxes to rebuild and in most cases they're Laycock de Normanville units; A, D and J-Type units are the most commonly fitted. Rebuilds are required surprisingly infrequently as most problems are down to the very simple electrics that control the system, because the oil level in the gearbox is low, or because the filter in the overdrive unit is clogged up and it needs to be cleaned. All of these things are easily and cheaply resolved – especially if you're able to do the work yourself.
If the car has an automatic gearbox the key thing to check is the level and colour of the ATF (Automatic Transmission Fluid). It should normally be pink and not have an unpleasant smell, but if it's brown or black and smells like rotten eggs it's because it's overdue for replacement and it may be that the transmission has overheated.
Apart from changing the ATF there's not much you can do with an automatic gearbox in terms of maintenance or repair. Most such transmissions are pretty tough and in most cases it's possible to get the parts to rebuild one. However, if the changes are jerky it may be that a rebuild isn't necessary – it might just need to be set up properly for everything to be restored to perfect working order.
A few classics have their power going to all four wheels, but most are either front- or rear-wheel drive. Cars such as the Mini, Citroen 2CV, BMC 1100/1300 and most small hatchbacks from the 1970s on are front-driven, whereas most sports and luxury cars as well as a lot of mainstream family classics are rear-driven.
If the car is front-wheel drive the key thing to check is the constant velocity joints. These are part of the driveshaft and connect a car's transmission to its wheels. Each front wheel has a pair of CV joints: the inner one (nearest the gearbox) connects the transmission to the axle while the outer joint (nearest the wheel) connects the axle to the wheel. The CV joint's name comes from its ability to move with a vehicle's suspension in any direction while keeping the drive wheels moving at a constant velocity. The CV joint connects two different rotating shafts which are stuck in a fixed position, so the CV joint has to move and bend to keep these two shafts connected.
As with any mechanical part, a CV joint has a finite lifespan, and once a joint is on its way out you can expect clicking sounds, especially as the car is driven round corners. It's also worth checking the rubber gaiters that protect the CV joint, because if they're damaged dirt will get in and hasten the joint's demise. The good news is that replacement CV joints are usually inexpensive and they're not normally a big job to replace.
If the car is rear-wheel drive the transmission is a bit more complicated, so there are more parts to wear or go out of balance. In most cases the power will be fed from the back of the gearbox to the differential via a propshaft and the latter can go out of balance (given away by vibrations when cruising) or its universal joints can wear (given away by clonks as the drive is taken up). In most cases it's possible to get a new propshaft made cheaply, or to get the existing one balanced, while fitting new universal joints is rarely a big job.
Move the car backwards and forwards a couple of times and if there's clonking as the drive is taken up it might be that the universal joints have worn on the driveshafts rather than the propshaft. But again, they're normally easily and cheaply replaced. Where things can get costly is if the differential has worn, so listen for whining or droning as the car is driven at speed. Although removing and replacing a differential isn't usually too big a job, the cost of buying an exchange rebuilt unit (or getting your own unit overhauled) can be quite high.
Finally, whether the car is front- or rear-wheel drive it'll have a clutch if it's got a manual gearbox. You need to check that it's not slipping, because if as you accelerate smartly through the gears there's evidence of clutch slip you're going to have to fit some new parts. The clutch consists of three key parts: the pressure plate, the thrust bearing and the driven plate. The latter is sandwiched between the flywheel and the pressure plate and it's this that gives the car its drive. In most cases a three-piece clutch kit doesn't cost all that much and availability tends to be pretty good, but the labour to fit it can be high as it's normal for the gearbox and engine to have to be separated.
Incidentally, the clutch might be controlled via a cable or hydraulically. If it's the former the cable might have stretched leading to the clutch failing to clear properly, potentially leading to the gearbox getting damaged. There should be some adjustment available to tighten things up, but it could be at the end of its limit in which case you might need to fit a new cable. If the clutch is controlled hydraulically and there are problems, it might be that the master or slave cylinders are past their best, the system might need to be bled, or it could be that there's a leak somewhere and the system is low on fluid.
A braking system is essentially very simple, but there are all sorts of things that can go wrong. And if there's one part of a car that you really don't want malfunctioning, it's the brakes. Really early cars had rear-wheel brakes only, and in those days everything tended to be actuated by cables and rods. But hydraulic brakes have been common since before WW2.
When you press the brake pedal a master cylinder applies pressure to compress the fluid in the system, which activates the brake at each wheel. It's common to have disc brakes at the front and drum brakes at the rear – although many older classics have an all-drum set-up while a lot of posher or more recent models have an all-disc system.
The most common problem with braking systems is wear, as all of the parts have a finite lifespan, but corrosion of the brake pipes isn't unusual – although by now many classics have had their original steel pipes replaced with copper items. Classics that are used only sparingly may well be suffering from everything seizing up, while on hard-driven cars it's not unusual for the front discs to have overheated then warped (the front brakes have to do the majority of the work), so feel for juddering as you press the pedal.
Disc brakes are more effective than drums, but they tend to be more problematic. The callipers that squeeze the pads onto the disc have a tendency to seize up on cars used only occasionally. Cleaning everything up periodically usually sorts things, but if the calliper seals have perished you'll need to invest in rebuilt callipers and those can be costly.
Although drum brakes are usually less problematic they're also less effective, which is why a front disc conversion on an originally all-drum classic is often a good idea. Such conversions aren't always available, but some classics evolved, with a move from drum to disc part of that evolution, so fitting later parts to earlier cars is often possible.
Whatever the braking system, make sure the master cylinder isn't leaking and also check for leaks from the slave cylinders where drums are fitted. Rebuild kits are usually cheap, but if you're not confident about overhauling a slave cylinder it doesn't usually cost much to buy a new part ready to go.
Many classics have a brake servo fitted, which reduces the amount of braking effort needed to stop the car. Although it's possible to have servo-assisted drum brakes, in most cases the fitment of a servo is inline with discs being fitted, at least at the front. Even if a servo wasn't originally installed it's often possible to fit one, but bear in mind that servo assistance doesn't give you extra braking power – it only reduces how hard you have to press the pedal to pull the car up.
The servo is 'powered' by the engine which provides a vacuum, and at the heart of the servo is a rubber diaphragm. This can perish leading to brake fluid being sucked into the engine and burned, so check the brake fluid level to see if it's low. If the servo has had it, things could be tricky. While rebuild kits and replacement servos are often available, you can't bank on this as in many cases the parts have completely dried up.
A lot of more recent classics have anti-lock braking systems (ABS) and while these aren't inherently unreliable, sometimes the sensors at the heart of the system can go on the blink. There can be other faults too, but the key thing to bear in mind is that if ABS is fitted it has to be working or it's an automatic MoT failure. The key is to check that the ABS warning light (usually orange) illuminates when you switch on the ignition. The light should then go out after a few seconds, but if it doesn't light up in the first place or it fails to go out, expect trouble (and expense) ahead.
Although there are many different types of suspension, potential maladies will invariably relate to springs, dampers and bushes regardless of design. Before getting underneath the car to check each of these, bounce each corner of the vehicle sharply by pressing down on it. The car shouldn't keep bouncing up and down – if it does, the dampers have had it. It may be that they've simply worn out or it could be because they're leaking; looking at them from within the wheelarches will confirm this.
Both leaf springs and coil springs can also wear out or even break. Breakages should be obvious when you check the car from underneath, but wear isn't so easy to detect. The easiest way is normally to look at the ride height; if the car is sitting low at one end or the other it's time for new springs.
Bushes are the final potential problem, and in some cars these can wear out with monotonous regularity. A visual inspection of the various suspension joints should reveal whether or not the bushes have perished, but the test drive will be the best guide. While driving you're looking for vague steering, juddering under braking and perhaps even rear-wheel steer, although remember the first two can be caused by steering or braking defects respectively.
Looking at any tread wear can also be revealing, because it may just show that the tracking is out at the front or it could show more serious problems. If the car has been rebuilt but the suspension hasn't been aligned properly the tread wear will be erratic. If the symptoms are the same but the car is all original, there's a good chance that the suspension bushes have all worn out. Replacement bushes are available for most classics and you often get to choose between rubber or polyurethane. The latter cost more and last longer, and they also tend to firm up the ride.
Whichever car you're looking at, it will be fitted with either a steering box or a steering rack. There are several different types of steering box, but the principles for each of them are much the same. Finding replacement boxes is usually very tricky, but they tend to be very durable with the possibility of adjusting out wear in most cases. Once a box has worn, overhauls are sometimes possible, but don't bank on it; instead you might have to try to source a decent used box and for some classics these are all but extinct.
Steering racks are usually easier to source, and most rare cars were fitted with a rack from something very common such as a Morris Minor, Mini or Triumph Herald. Apart from worn track rod ends (the balljointed link between the rack and the front suspension) wearing out, the most likely problem you'll face is a worn rack. This can happen because the car has seen a lot of use or it could be because the rubber gaiters on each end have split, allowing dirt in. This mixes with the grease that lubricates the rack, turning it into grinding paste – which rapidly accelerates wear.
Power steering has become increasingly common since the 1960s, although in the early days it was reserved only for posh cars. Well into the 1980s many cars lacked power steering, so don't assume it's fitted. Where it is installed it's usually reliable, but you need to check the system for leaks. In the engine bay there will be a power steering pump and the steering rack will contain fluid. Such systems aren't especially complex so there aren't too many pipes to inspect; an easy way of checking is to see if the fluid in the reservoir is up to the mark. If it isn't, there may well be a leak somewhere as the system is sealed so the level shouldn't go down.
Don't under-estimate the task ahead if you take on a classic that's got missing, damaged or incorrect brightwork. A classic missing its chrome or stainless steel trim will look unfinished, but putting problems right isn't always straightforward. In many cases it's impossble to source new brightwork and when you can do so, it might be modern repro stuff that's made poorly. Sometimes the parts are completely unavailable on a new or used basis while in other cases you might have the original brightwork fitted but it's in poor condition. If it's chrome on brass you should be fine, as this can usually be replated. Unfortunately, most car makers used cheaper parts which means either chrome-plated steel or Mazak (an alloy which pits and is very difficult to reclaim).
Items such as bumpers and over-riders are usually chrome-plated steel, so they're strong and will fend off minor bumps. But they also rust and reclaiming items such as these can be very costly. In some cases repro parts are available either in mild or stainless steel. These tend to be expensive but better that than nothing being available at all.
What tends to cause the most problems is missing or damaged badges, or small bits of brightwork that might adorn the bonnet, the nose or the sides of the car. Used parts might be available for a mainstream classic, but extinct for something more unusual, so seek advice.
Don't overlook the condition of the windscreen rubbers because if these have perished and are letting in water, the interior will be wrecked. These rubbers are among the most common items to be remanufactured by clubs and specialists and they're usually made to a high standard, plus they're rarely very expensive – but fitting them can be an involved job. The three-piece rear screens on a Rover P4 for example, can easily be a two- or three-day job to get right.
With many classics, it's the interior trim that causes the most problems when it comes to sourcing replacement parts. Originality fans have the hardest time here because a model range can have so many different trim specifications, with a wide range of colours offered. Sunlight and age break down plastics and cloth, and sourcing replacement dash tops, seats and carpet sets can be a nightmare.
The most common wear point is the driver's seat bolsters, but sagging headlinings aren't unusual, and if the dashboard is a single-piece plastic moulding there's a good chance that it will have cracked along the top from where it's been left in the sun. Not only are replacements normally very hard to find, but replacing a cracked dash surround is a big job as the entire interior has to be removed.
Seats covered in cloth or leather can usually be revived by a professional trimmer (at a price), but if the seats are covered in vinyl it can be a lot trickier. It's not unusual for the seat coverings to be moulded and the same goes for the trim panels, and reproducing these requires tooling which is costly. There are companies that offer really high-quality repro parts for lots of key classics such as Ford, Mini, Triumph and others, and the prices tend to be very reasonable, but if everything needs to be replaced the cost will soon add up.
However, don't overlook the option of sourcing everything on a second-hand basis. For a lot of mainstream classics there are clubs that are well set up to provide help with sourcing bits, but even in the absence of these, autojumbles often turn up all sorts of things that aren't generally available off the shelf.
15
Electrics and electronics
Even the most basic classic car can suffer electrical maladies, despite its wiring loom probably consisting of just a few cables. Fuseboxes (if fitted) can fill up with water, connectors corrode and looms can go brittle. Add to this earthing problems, butchered looms from accessories having been spliced in, along with broken switchgear or non-functioning instruments, and suddenly the electrical system doesn't seem so basic.
The thing about electrical glitches is that pinpointing the problem can be incredibly time consuming even if it's just a faulty connector. It's easy to spend a day finding out what the source of a non-functioning electrical item is, only to spend just a few minutes fixing it. If you can do the work yourself that might not be such a problem, but if you're paying for an auto-electrician to do it the bill could add up very quickly.
From the mid-1970s even the simplest electrical system was beginning to get quite complex. That means more relays, fuses, switches and motors to give trouble. So whatever you're looking at, check every single thing that's electrically powered – and if it's not working, use it as a haggling point. The items that tend to give problems are electric windows and mirrors along with heated seats. Many electrical problems won't lead to an MoT failure but if a car is fitted with something it's nice to have it working.
Don't overlook all of the lights, either. Many classics have parts-bin 7-inch or 5 3/4-inch circular headlights but by the 1980s these were getting much less common. Items such as headlights, rear lights, electric window motors, instruments and switchgear (column stalks and switches) can be really hard to pin down.
If fixing electrical problems seems like a thankless task, it's nothing compared with electronics glitches. Once you're into the realms of circuit boards and electronic components you often have to treat control boxes as sealed units unless you're really good with the soldering iron. It's at this point that parts supply can be poor or costly (or both), so if there are problems that need to be fixed, establish what the parts supply situation is before committing to purchase.
Ask HJ
Will the Alfa Romeo 4C become a valuable classic?
Will the Alfa 4C become a valuable classic?
If we knew that, we'd also be picking our lottery numbers this week. Alfas often do well, thanks to their Italian heritage, gorgeous styling, fizzy engines and petrolhead enthusiast base. So, to answer your question, we'd say yes - the Alfa 4C has a pretty decent chance of becoming a classic. How much it might be worth one day and how soon it's star will rise is anyone's guess.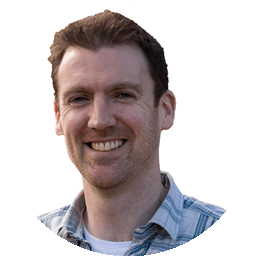 More Questions
Compare classic car insurance quotes and buy online. A friendly service offering access to a range of policies and benefits.

Get a quote