How to buy a classic car
There are many different reasons people want to own a classic car. For some, it's driven by nostalgia – the desire to own a car that reminds you of simpler, happier, times; or that your dad used to own. For others, it's the need to get closer to a 'pure' driving experience, away from the steering and/or drive by wire of modern cars. Some even want to go the whole nine yards and experience driving on a race circuit without over-bearing traction control and the anti-lock brakes of modern cars.  Just man, and machine.
But how do you know which old clunker is right for you? Classic cars are an emotional purchase – you don't buy them like you buy a modern car. You don't decide that you want a diesel family hatchback and then put together a shortlist of models that includes the Ford Focus, Vauxhall Astra and Volkswagen Golf.
Instead, what classic you choose will depend on what you fancy and how much you've got to spend. You might have a budget of £3000 for a summer soft-top, in which case you'll probably be looking at an MGF or Mazda MX-5. And you'll want to make your decision based on the condition of each car and how close it is to you.
But what condition do you want your car to be in? Plenty of enthusiasts like to have something they can tinker with, after all – keeping a classic on the road is one of the most enjoyable aspects of ownership.
A good rule of thumb is that the newer the car is, the more reliable and efficient it will be (with decent safety equipment). The downside is that it won't be quite as involving to drive, and many classics from the 1980s and 1990s have troublesome electrics that can take time (and money) to diagnose and repair.
Perhaps you fancy something to commute in? In which case, you'll need to balance reliability with fuel economy and safety. Here, there are some clear winners such as the Mercedes 190E or the E34 BMW 5-series. Neither are as frugal as a modern diesel, of course, but both are well built and capable of notching up 100,000 miles if looked after.
If you need to move around junk (or even children) then you'll probably be looking at a classic estate. There are plenty of options here, ranging from a 1960s Volvo Amazon Estate right up to something like a Citroen BX Safari. Here, your quest for practicality will most likely lead you on great adventure.
But perhaps your desire to own a classic is driven by a desire to stand out from the crowd. What form that takes is entirely up to you. Some people might be happy driving around in a Mk2 Vauxhall Astra (when was the last time you saw one of these?) while others will need to scratch the itch for something a bit quirkier such as a Reliant Regal three-wheeler or an eastern bloc icon such as a GAZ 24.
There's a group of knowledgeable enthusiasts who gravitate towards cars that paved the way, technologically speaking. For them, a rotary-engined NSU is the only thing that will do. Or the ground-breaking Rover P6.
Of course, each marque has its own little quirks. Without wishing to sound too stereotypical, Francophiles often gravitate towards continental car makers such as Citroen, while those loyal to the British motor industry will often seek out a classic MG to put on their drive (alongside the new one).
In fact, car culture is one of the biggest reasons to get into classic ownership – whether you're attracted to pimped out Beetles, chopped Model As or even just spending some time on the hard shoulder, owning a classic gets you entry to whatever kind of club you like.
Maybe you're into buying and selling, in which case modern classics make an ideal partner. As many of them reach the bottom of their deprecation curves, one person's down at heel banger is another person's 'my dad had one of those!' moment.
Some cars will always become classics but, let's face it, the chances of getting much of a return on your investment in an Aston Martin DB9 or a Ferrari F40 are limited. It's lower down the food chain where there's money to be made... especially if the car in question wear's a blue oval badge and is vaguely sporty. 
After getting your hands dirty with a few rolling restorations, you might fancy a full-on rebuild. In which case, it would make sense to aim for something that won't throw you too many curveballs. Triumphs are a good example of this. Pick something like a Spitfire and you're essentially dealing with a giant Meccano set with virtually all spares available.
If bodywork isn't your thing, then consider going down the route of buying a heritage shell (for example MGB or Mini) which you can then just bolt a bunch of new bits on to. But if you're after maximum reward (whether that means personal satisfaction or earning a buck) then you'll be scouring auctions and autojumbles for projects and parts – both of which can be time consuming and costly.
On a positive note, there's almost nothing that can't be repaired – it just depends on whether you've got the means to repair it. Time is one of the most expensive commodities, so being able to properly prepare a car for painting will save you plenty of cash (even if you don't have the skills or the facilities to paint it yourself).
And besides, part of the joys of restoring a car is learning a whole new skill set. Sure, spending a few hundred quid on a welder might seem like a decent chunk of cash but in the long term it will save you a fortune… as long as you're willing to put the hours into learning to weld.
Perhaps the most important thing to remember is that the best of us regard classic as a fluid description. A car doesn't have to be over 20 years old to be a classic - you just have to care about and put the time and money in.
Top 10 classics for first-timers
 

MGB

That perennial favourite, the MGB, continues to appeal to first-time classic car buyers thanks to its no-nonsense spec, easy maintenance, characterful driving experience and brilliant trade support. You won't find bigger clubs or more plentiful specialists than those catering for Britain's best-selling sports car.

Click here to see how much it could cost you


 

 

Triumph Herald

If your first classic simply has to be a saloon of the '60s, we'd recommend taking a look at the 1959-on Triumph Herald, unusual for its use of a separate chassis. In every other sense, however, this was a modern new design, with a smart look, a nippy driving style (borrowing the Standard Ten's 948cc engine) and a famously tiny turning circle.

Click here to see how much it could cost you


 

 

Ford Anglia 105E

Launched in 1959 and enjoying an eight-year career, the 105E was one of the most distinctive Fords of the '60s. The initial 997cc Standard and Deluxe models were joined by the 1198cc Super, as well as estate and van versions, giving Ford an extensive range and sales of almost 1.3 million.

Top 10 under the radar classics
 

Volkswagen Polo Harlequin

Given Volkswagen's reputation for being a rather conservative manufacturer, the Polo Harlequin must rank as one of its strangest ideas. The multi-coloured version of the Mk3 Polo was originally meant to be 'limited' to a run of 1000. That was if that many buyers wanted one. In fact they did and eventually 3800 were built.


Click here to see how much it could cost you


 

 

Audi A2

A small and economical yet practical people carrier, the Audi A2 was ahead of its time when it was introduced in 2000. This was at a time when the Audi range was made up of standard saloons and hatchbacks like the A3 and A4. Aside from the TT, it was all fairly pedestrian. The A2 was something completely different from Audi.


Click here to see how much it could cost you


 

 

Renault Vel Satis 

Sitting in the shadow of the Avantime, the Vel Satis came from the same era of what we like to refer to as Renault's 2002 mid-life crisis breakdown. Designed as an alternative to the traditional big executive saloon - and a replacement for the drab Safrane - the Vel Satis had similar design cues as the Avantime, albeit toned down somewhat.

Top 10 summer soft-tops
 

Triumph Spitfire

For the best value in Spitfires it takes a lot to beat the 1500 model that arrived in 1974 and remained on sale through to the start of the '80s. Visually similar to the 1970-74 MkIV, the 1500 benefited from extra power thanks to its switch to Triumph's 1493cc engine, which also found its way into the MG Midget at the same time.


Click here to see how much it could cost you


 

 

Smart Roadster

With just over 43,000 built during a career lasting less than three years, the Smart Roadster might just be a dead cert for future classic status. Its on-paper performance figures might not sound exciting (with 'just' 80bhp from its 698cc three-cylinder engine), but the behind-the-wheel driving experience genuinely is.


Click here to see how much it could cost you


 

 

Mazda MX-5 

Arriving in the UK in 1990 and remaining on sale for another eight years, the first-generation MX-5 became a legend in its own lifetime – and is now one of the most popular modern classics on the road. It also offers impressive value for money, with MoT'd cars available for £1000 or less.

Top 10 family classics
 

BMW 5-series

If you're a fan of '80s cars there's a lot to be said for the E34-generation 5-series, launched in 1988 and produced for the next seven years. The E34 was a handsome beast; more importantly though, it was one of the safest cars in its class, with all versions offering airbags and four-wheel anti-lock brakes to complement the super-rigid bodyshell.

Click here to see how much it could cost you


 

 

Mercedes-Benz E-class

Launched in 1985 and surviving an impressive 11 years, the W124 generation of Mercedes E-class is one of the most popular classics from that era – and justifiably so. The W124 was a major leap forward from the ageing W123, particularly when it came to safety. It boasted one of the strongest bodyshells of the time, designed specifically for a long life as well as impressive passenger protection.


Click here to see how much it could cost you


 

 

MG ZT 

Derived from the Rover 75 of the late '90s, the 2001-on MG ZT is always going to have an unfair advantage compared with older classics when it comes to safety, boasting many of the attributes you'd find in any modern car.

Top 10 classic estate cars
 

Volvo 240

Launched in 1974 and based on the successful 145, Volvo's new 245 estate featured more powerful overhead-cam engines in place of the old pushrod units, as well as restyled front and rear ends and hefty black bumpers.

Click here to see how much it could cost you


 

 

Mercedes E-class

Launched in 1985 and in production for a decade, the W124 is arguably the most respected of all the E-Class generations, particularly in roomy estate guise. It was a major leap forward from its W123 predecessor, particularly when it came to safety and passenger protection.

Click here to see how much it could cost you


 

 

MG ZT-T

A British estate that's well worth seeking out, the ZT-T was an MG-badged version of the Rover 75 Tourer, launched in 2001 and running through to the demise of MG Rover in 2005. With re-tuned suspension, extra power and a sportier image than the model on which it was based, the ZT-T appealed to buyers who demanded a driver's car with a useful amount of space on board.

Top 10 future classics to invest in
 

Alfa Romeo 156 GTA


Strap an epic-sounding 3.2-litre Busso V6 engine under the bonnet of the beautiful Walter da Silva styled Alfa Romeo 156, and you're guaranteed a future classic. It's going to have to be special given it's wearing those three little letters, GTA, and in many ways it is.


Click here to see how much it could cost you


 

 

Renault Clio V6 Sport


The Renault Clio V6 came like a bolt from the blue when it appeared in the showrooms in 2001. Like its distant forebear, the Group 4 Renault 5 Turbo, it eschewed the usual go-faster route for small cars, by siting its engine in the middle of the car.


Click here to see how much it could cost you


 

 

Nissan 350Z

The 350Z was an epochal car for Nissan - after years of bloating-up Z-series sports cars, before disappearing from the UK market completely in the mid-1990s, the return of the Zed was so refreshing in 2003.

Top 25 Great British classics to buy
 

Aston Martin DB5


When it comes to cars that have made Britain great, surely the DB5 is up there with the best? Following on from the stunning DB4, the DB5 offered extra capacity (now 3995cc) and more power than previous Astons. It also achieved global fame thanks to the success of James Bond on the silver screen.

Click here to see how much it could cost you


 

 

Mini


With a 41-year career, the original Mini earned a unique place in the history of Britain's motor industry. Designed by Sir Alec Issigonis, it was a revelation when it arrived in 1959; never before had four people been transported in a 'proper' car of such compact proportions.


Click here to see how much it could cost you


 

 

MGB

Okay, the MGB wasn't the most exciting two-seater roadster of the 1960s and 1970s, but to dismiss it for that reason is a real shame. Launched in 1962 and running for an impressive 18 years (MG's Abingdon plant closed in 1980), the MGB was a British success story, selling well over half-a-million units worldwide.

If you're looking to buy a classic car, then buying at auction can sometimes get you the motor you want, at the price you want it at.
But it's not for the faint hearted. Buyers fees, sellers fees, consignment fees, and VAT can all add a hefty premium to the price. Find out exactly what's what before you bid.
And that's assuming you don't get carried away in a bidding frenzy that could leave even the most hard-nosed dealer in a sweat.
Get it right, though, and you could certainly save yourself a few quid. Many auction houses offer their own in-house inspections to make sure cars are listed as clearly as possible.
Get some experience
If you've never been to an auction before, go along to try and get a feel for how it works. Every saleroom is different so we'd recommend visting a couple and enjoying a cuppa and a bacon sarnie and watching how the auction action unfolds. You'll also get to know the regulars to see what kind of competition you might be up agasinst.
Do your homework
Find out how the catalogues are written, what inspections are done. Does the auction house inspect the cars off site - or just value it based on the information provided by the owner? What additional fees will you have to pay. When can you get your hands on the keys?
Is the price right?
You'll also want to know what the market value for a particular car is. Have prices gone up over the past few years? Are certain options more desirable than others? What's the history of this particular model.
Arrange an inspection
Most auction houses also hold viewing days – so if you're not confident about casting a critical eye over a vehicle, find a specialist in the club and see if they'll help you inspect the car.
Sort the paperwork
Most auction houses require some kind of registration - either on the day or beforehand. And you'll also need some form of identification if you're planning to buy – photographic ID and proof of address.
Prepare for the worst
What happens if it all goes wrong? You buy the car, you pay your money, and then the auction house collapses. How will you be covered?
Are you ready to win?
If you are the winning bidder, you'll often need to pay for your purchase within 24 hours. How are you going to get it home? You'll need to think about that before raising your hand to bid.
Know your rights
Buying a car at auction isn't like buying a car at a dealer. By all means, check the fine print but most auction contracts say that you waive your consumer rights. The car is literally sold 'as seen' with no comeback. But auction company's aren't allowed to lie in their descriptions and they have to compensate a customer who buys something that turns out to be stolen.
Have a strategy
Remember you don't need to be the first bidder - only the last. So watch the room and see who is interested. If you're there with a friend, tell them the maximum price you're willing to pay and get them to stop you after that point. Unless you're chasing a one of kind car, there'll be other cars at other auctions.
10
The auctioneer is not impartial
The auctioneer is not impartial
Contrary to popular belief, the auctioneer is not impartial - he works for the seller and it's his job to get the best price on the day. That means he can legally bid 'on behalf of the seller' up to the reserve the price - although in practice how far the auctioneer will go with this tactic depends on various factors.
Ask HJ
I've sold my classic to someone 250 miles away - what's the best way to send/receive the money?
I've sold my classic Citroen DS to someone in Doncaster and the car is in Exeter. How do we safely conclude sending/receiving funds and car?
Bank transfer is the best way to go. The buyer pays the money directly into your account, once the funds have cleared you can go ahead and arrange collection.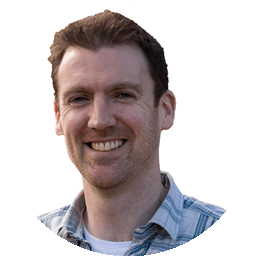 More Questions
Ask HJ
Will the Alfa Romeo 4C become a valuable classic?
Will the Alfa 4C become a valuable classic?
If we knew that, we'd also be picking our lottery numbers this week. Alfas often do well, thanks to their Italian heritage, gorgeous styling, fizzy engines and petrolhead enthusiast base. So, to answer your question, we'd say yes - the Alfa 4C has a pretty decent chance of becoming a classic. How much it might be worth one day and how soon it's star will rise is anyone's guess.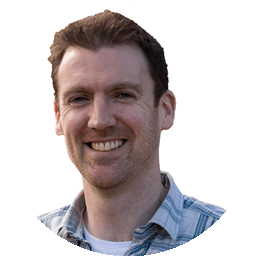 More Questions
Ask HJ
I would like to buy an affordable older carburettor equipped car - what do you suggest?
I would like to buy an affordable older carburettor equipped car that isn't a Morris Minor (I've done them to death). It doesn't have to have vivid performance but like the Minor must have reasonable spare parts availability and reasonable economy. What do you suggest?
There are plenty of choices, but if your main concern is parts supply then (assuming you're UK based) it's probably easiest to go with a British classic such as a Mini, MGB and most things with a Triumph badge on. Which car is best for you will depend on what your total budget is and how you plan to use it - if you're moving people or things about, then a Ford Cortina might suit you, alternatively, if it's just you then an MG BGT is a good everyday driver.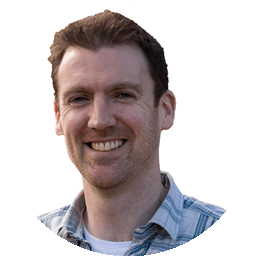 More Questions
Ask HJ
What's the best classic convertible to buy?
I can spend about £15,000 on a rebuilt classic convertible. I'm torn between a Morris Minor and a Citroen 2CV. Which would be the most reliable and economical to use as a daily driver?
For £15,000 you'll be able to buy one of the best examples of either car. Both were designed to be reliable and economical. The 2CV will give you slightly more miles to the gallon that the Minor, I think it's 45mpg plays 38mpg on the official figures - but exactly how many miles to the gallon you get will depend on how you use it. If you're only planning to use the car for low mileages/high days an holidays you won't notice a huge difference. Mechanically, both are basic and simple to fix so it's the bodywork that will let you down - the Minor's 'Achilles heel' is its rear spring hanger because it is such a labour-intensive repair, but both models can rot anywhere. Parts supply is marginally better with the Morris Minor, but you're unlikely to struggle with either. And both owners' clubs are fantastic with busy social calendars and events to enjoy. If you're not sure which is for you, drive as many examples as possible.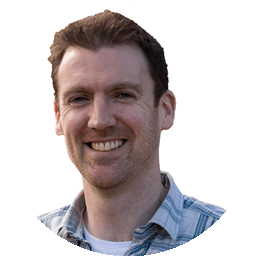 More Questions