What is the cheapest Classic Car Insurance for a Land Rover?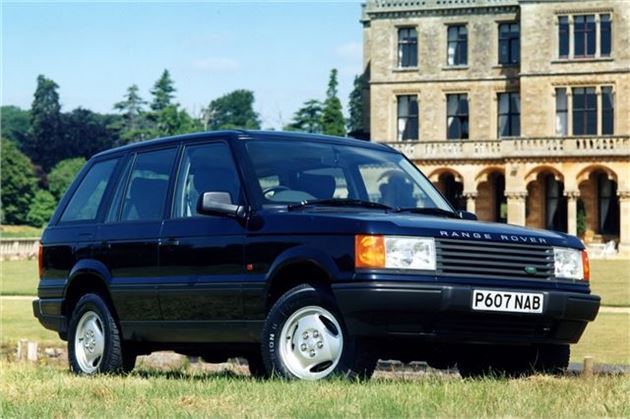 Make no mistake, Land Rovers have a huge following in the UK. There's a wide range of local and national clubs devoted to them and while the serious business of off-roaders is at the centre of planet Land Rover, the lifestyle cars such as Freelander also have a devoted following - galvanised no doubt by the British brand's rather well known ability to break down.
Can I get it on a classic policy?
While early models like Series Land Rovers are accepted as classics everywhere, plenty of insurers will now look at P38 Range Rovers and Discoveries as classics.
What are the benefits?
As well as being with a specialist insurer, a classic policy will often offer benefits such as limited mileage discounts, free European cover, agreed valuation and club member discounts
How much are they worth?
The answer to this question depends on which one you have. A very good Series One will set you back £25k while you'll be lucky to find an early two-door Range Rover at a dealer for under £50k. At the other end of the spectrum, projects are plentiful - you can get a Discovery or Freelander in need of TLC for under a grand.
What to look for when buying one?
While they're easy to fix and designed to be kept on the road, non-service items for early Series models can be hard to find, as can interiors (which often lead a hard life).
How can I lower the cost of my insurance
Insurers often offer discounts if you're a member of a classic car club. And there are plenty of Land Rover Clubs about devoted to all the models as well as off-road acitivities. You could also get yourself a discount by keeping the miles down. If you've recently passed your test, consider taking a PassPlus, IAM or other driver qualification - some insurers will chip a bit off your premium if you do. Keeping your car garaged is also another good idea.
What about modifications?
Always tell your insurer about any modifications to the vehicle - some modifcations such as security systems or tracking devices can reduce your premium. But if your insurer knows your car is modified, you'll most likely get like-for-like cover so you won't be out of pocket if you need to make a claim.
Insurance quotes
The following fully-comprehensive insurance quotes are on a 40-year-old Cambridgeshire-based man in full-time employment. He is named driver on another car and has clean UK licence. Mileage is limited to 3000 a year and the car is kept garaged overnight.
* Sometimes we show a link with a * next to it. It means that it is an affiliate link and as a result helps HonestJohn.co.uk stay free to use. It's tracked to us and if you go through it, it can sometimes result in a payment or benefit to the site.
Compare classic car insurance quotes and buy online. A friendly service offering access to a range of policies and benefits.

Get a quote