Featured review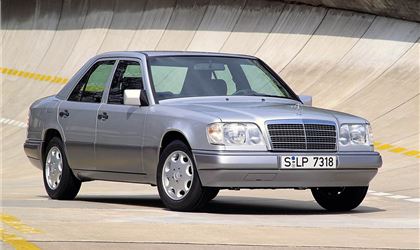 reviewed by McTavish of Rafford on 23 July 2017
5
Cost of maintenance and repairs
5
Experience at the garage or specialist
5
How you rate the manufacturer
Pure quality
Quite simply, I got fed up driving modern cars - efficient, yes, but boring. I looked around and found my late example on the web - one little old lady owner, always loooked after correctly etc etc. It cost her - after discounts - £33,000 in 1996, which was a lot of money for a car in those days, but you can see where the money went, starting with the quality of the steel from which it is built. And everything works exactly as it should with Teutonic efficiency. The ride is outstanding, and travel is so relaxing. You arrive at your destination remarkably quickly and with a smile on your face. Being the estate, it also swallows up huge loads with ease, and my two dogs love travelling in it - bless the built-in dog/luggage guard, another clever MB feature. To add the icing to the cake, I have found a local mechanic who worked on these cars at the MB dealership when they were new, and knows them like the back of his hand. Add to that the fact that MB are still making parts for them, and I think this car could outlast me.
Top 5 most reviewed models
Top 5 best reviewed models
Write your review
Just reviewed...