Featured review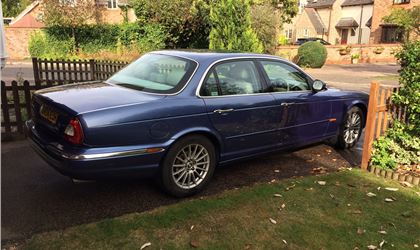 reviewed by Phil Norton on 9 September 2017
5
Cost of maintenance and repairs
5
Experience at the garage or specialist
5
How you rate the manufacturer
Serene, superior motoring.
Purchased almost by chance some years ago after disillusionment with the quality and reliability of previous BMW 7 series, and Mercedes S class. The ride comfort and general handling are superb, and running costs are quite low for such a large car; fuel consumption has averaged 29 mpg over the past 50,000 miles (actual measurement, not from the dashboard), two sensors have failed (total cost £85), and naturally it has needed tyres, brakes and normal servicing. It is now almost at 150,000 yet has no rattles , squeaks, uses no oil or coolant, in fact apart from a few minor marks, a little paint fading and wear on the driver's seat, it's almost as new. I suspect that it will still be running perfectly in another 150,000 miles.
By modern standards it's not especially fast, nonetheless it is quicker than the 5 litre BMW that preceded it.
It is worth almost nothing, so I will keep it until something expensive goes wrong with it.
Top 5 most reviewed models
Top 5 best reviewed models
Write your review
Just reviewed...