Featured review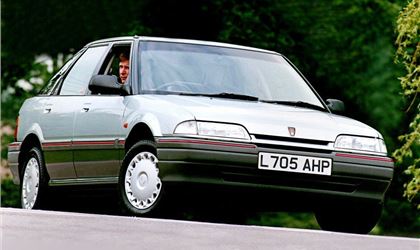 reviewed by Anonymous on 20 February 2018
5
Cost of maintenance and repairs
5
Experience at the garage or specialist
5
How you rate the manufacturer
BRILLIANT!
The car was actually bought on 14th.June 1997 from the Rover dealer in Luton. It is the most comfortable,reliable,& frugal car I have ever owned. It has towed our caravan to France & Spain on many trips over it's 21yrs. After 84000mls.it is still on its original clutch & rear brake shoes,and still looks good in KIngfisher Blue.A tribute to Rover!
Top 5 most reviewed models
Top 5 best reviewed models
Write your review
Just reviewed...