Featured review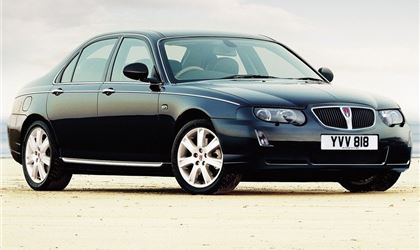 reviewed by John Cushen on 10 August 2017
4
Cost of maintenance and repairs
4
Experience at the garage or specialist
5
How you rate the manufacturer
A comfortable, reliable and relaxing car that loves long journeys and is cheap to run.
After 5 years and nearly 70,000 miles in my ownership I can confirm that these cars are excellent value. It is as happy driving non stop to southern France as it is on the daily commute and economy is very good if not hammered (why would you?). My average consumption is based on mostly daily commutes in heavy traffic- I have done almost 500 miles on a single tank but recommend you keep fuel topped up to a quarter or more if possible.

Very few faults since owning it (mostly wear and tear) and the excellent enthusiasts sites give a wealth of tips and advice on fixing common faults and general maintenance.
Parts are in general easy to source but the engine is squeezed in and it can be a pig to replace water pump etc but otherwise very easy to service or work on - even as an average DIY'er
If you buy one check the owners websites for tips on preventative jobs- a few cheap and easy fixes can save you heartbreak and £££'s

All in all a very comfortable and well appointed car that is a joy to drive on those long trips for very little money.
Top 5 most reviewed models
Top 5 best reviewed models
Write your review
Just reviewed...