Featured review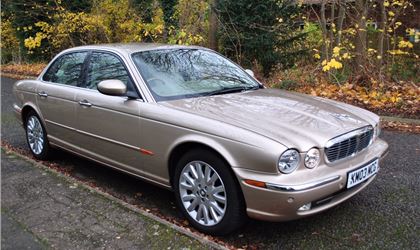 reviewed by Doug1189 on 4 June 2018
5
Cost of maintenance and repairs
5
Experience at the garage or specialist
5
How you rate the manufacturer
Space, Grace and pace.
Fabulous car, effortless driving, either long or short distances. Driving through France I achieved 39mpg, the average since I purchased it is 28mpg. The grandchildren absolutely love it for the space and comfort in the rear, plus plenty of 12v pickups for their games consoles. I sometimes just either go and sit in it, or just take it out for a drive just for the thrill of it. If you like a nice sedate ride normal gearbox mode is good, if you fancy being forced back in your seat and lose your license speed the sports mode would be ideal for you. I took a sports Ferrari around a race track as part of a birthday treat, I was pleasantly surprised when I took mine around the same track. This car is now 15 years old with 64k on the clock but with a private plate you would never know it. If you are umming and aahhing about whether to buy one or not do not hesitate just buy it. Buy one now as they are relatively cheap but prices are bound to rise because they they are such a fantastic car and as a bonus are built of aluminium so no rust. Mind you being such a large car does give problems, getting in the garage is one. The upside is the massive smile from ear to ear whenever I drive it.
Top 5 most reviewed models
Top 5 best reviewed models
Write your review
Just reviewed...