Featured review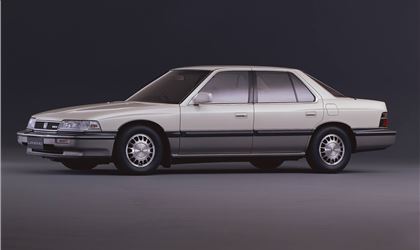 reviewed by Sydney Harris on 8 March 2017
5
Cost of maintenance and repairs
5
Experience at the garage or specialist
5
How you rate the manufacturer
elegant,sporty coupe
6 months of ownership,with a coupe wirth 150.000kms........So far has proved a worthy daily drive,also reliable when only week-end transport. 2.7v6 is lusty and responds well,auto gearbox is easy and although NOT tiptronic is pretty sturdy when shoved around manually! ! all electrics work ok, dials switches as new..... however the air-con has a mysterious ailment that prevents use of!!!! otherwise heater, defrost etc very efficient. turning circle is big when starting or parking, but when in motion is fine! If parked facing downhill in pouring rain the boot lip is not deep enough, and, spare wheel well fills up!!!!easy empty with supplied removable bung! Replacement of ...battery ( 3rd on car!!) and rear exhaust box (1st time) in December last!!! not bad......26 yrs!!!!! on 3rd set of tyres (replace soon), and spare never used.Interior is in vgc no rips or tears and sunroof is tip-top!! main gripe is poorish dip-beam compared to full beam headlights!! will have to upgrade, does not give confidence when driving fast at night!, ...basically very pleased with a 26 yr old classic, no rust at all, and polishes up a treat! (MER)...
Top 5 most reviewed models
Top 5 best reviewed models
Write your review
Just reviewed...