Insuring your classic car when its not roadworthy - the rules on insurance and SORN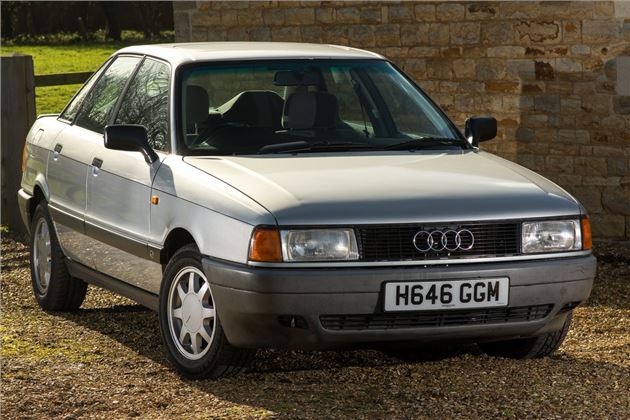 Why do I need laid-up or SORN classic car insurance?
To some of us, classic car ownership is a seasonal affair. Spring and summer are for getting out and enjoying your classic, while autumn and winter are a time to tackle all those little niggles. You might cash in the tax to save a few quid, but what about the insurance?
There are plenty of restoration horror stories of cars getting damaged while they're off the road. It might be laid-up in a garage when a shelf collapses and a full tin of paint lands on the bonnet, damaging your pride and joy. Or it could be a family of mice making their home in your boot. You might even have the car up on axle stands only to discover the metal isn't as solid as you expected.
Without wishing to sound like the opening to an episode of Casualty, we think you'll agree that laid-up cover is something worth considering. It might go by different names – off-the-road cover, SORN insurance, but the product is often made up of the same components.
What is Laid-up insurance cover?
If your classic is garaged, parked on your drive or stored in a secure building then it will qualify for laid-up cover. Some policies will also cover your car while it's temporarily out of the garage and on static display. It could also cover your vehicle as it's being transported to and from specialists.
Every insurer has a slightly different policy, but often this includes cover for accidental damage, fire and theft, agreed valuation, and a premium that reflects that the car isn't being driven. There are also normally options to add a few extra 'bolt-ons' such as key cover.
These policies also apply to kit cars when they're being built – which is handy when you've got a garage full of nickable parts and boxes of bits everywhere. Most policies can be taken out for six or 12 months, and some can be converted to on-road cover.
Do I need insurance for a SORN'd vehicle?
By law, your classic must always have insurance – unless you have completed a statutory off-road notice (SORN). But if you've declared SORN and your car is not insured, your vehicle must be kept off the public roads.
Previously, a driver had to be caught driving in order to prosecuted as uninsured. But with an estimated one million uninsured drivers on UK roads, the Government was forced to step up and it introduced the continuous enforcement rules.
So now, you don't have to be caught driving without insurance. If your vehicle is on the DVLA database it will be crosschecked against insurance records. Drivers who own a car that is neither SORN'd or insured could get a fixed penalty of £80, have their vehicle clamped impounded or destroyed, or face a court prosecution with a minimum fine of £2500.
Ask HJ
Do I have to SORN my classic?
I have owned a classic car which has been off the road since before SORN was introduced. I have never needed to declare a SORN on it in the past. I understand there are are now new regulations, so do I now have to declare a SORN on my car? I appreciate that a SORN is nil cost (at the present!), but I'm just trying to avoid the hassle if I do not have to do it.
If it has been off road since before 1-2-2008 you do not have to make a SORN.
More Questions
* Sometimes we show a link with a * next to it. It means that it is an affiliate link and as a result helps HonestJohn.co.uk stay free to use. It's tracked to us and if you go through it, it can sometimes result in a payment or benefit to the site.
Compare classic car insurance quotes and buy online. A friendly service offering access to a range of policies and benefits.

Get a quote