Does Adrian Flux offer Classic Car Insurance?
Best known for insuring modern cars, we see if Adrian Flux also help with cover for your classic . 
What kind of insurance does Adrian Flux offer?
As one of the more specialised UK insurance companies Adrian Flux has a broader range of policies and cover types than most*. In fact the list of vehicle and even driver types catered for is huge - horsebox insurance anyone? - so its not a surprise that classic insurance is also available. 
What about classic insurance with Adrian Flux?
Adrian Flux say they were one of the first insurance companies to offer limited mileage policies on classic cars, where you agree a lower annual mileage for your classic that is likely to be used on an occasional basis in return for a lower premium. Unless you use your classic as a daily driver too it is a sensible option to slash your insurance bill. 
Agreed value cover is also available from Adrian Flux*, where a specific assessment is made on your car to determine its value rather than simply market value. This may cost you a little more in the long run and it might not match your own valuation of your classic's worth, but it is likely to offer a better result than plain market value. 
What kind of car qualifies as a classic with Adrian Flux?
Everyone has an opinion on what is and isn't a classic, but the Adrian Flux definition is pretty broad. Cars as young as five years old can qualify under a Cherished policy to get preferential rates as well as older vehicles, and policies are also available for modified classics and for track day and rally vehicles too. 
How do I get a quote from Adrian Flux?
Like almost all insurers these days you can get a quote from Adrian Flux by visiting their website and filling in the relevant forms*, but the firm says to get the very best rates you should call them directly and speak to their knowledgeable staff who are well-versed in providing quotes for classic cars. You can even fill in a 'call me' form* with some details and a representative will call you back at a convenient time.
Adrian Flux can be contacted on: 0800 085 6489
How much does insurance from Adrian Flux cost? 
As with any insurance quote many factors influence the final figure, particularly with classic car insurance where the valuation of a vehicle can vary on its age and condition. The below examples are based on a limited mileage policy with the recommended excess figure and included free legal, windscreen and EU cover and are based on an agreed value. 

How do I make a claim with Adrian Flux?
Adrian Flux has a 24/7 claims hotline you can call in the event of a claim while all its policies include legal cover as standard for added reassurance. There are dedicated phone lines for claims made on agreed value policies, personal injury, personal effects and even spare parts, so you claim can be handled as quickly as possible.
Ask HJ
What's the best way to insure a young driver on a classic car policy?
We're having difficulty finding insurance for my son for a 1970 Ford Mustang Couple, left hand drive, 5.7-litre engine. He's 21 and has been driving for three years. He'll be doing less than a 1000 miles a year in it. Are there any insurance brokers you can recommend that specialise in this area?
Adrian Flux, Heritage and Footman James all have young driver policies - but insuring a young driver on a 5.7-litre Mustang is always going to be a tough ask. You might find it easier and cheaper to get insurance for a classic with a smaller engine.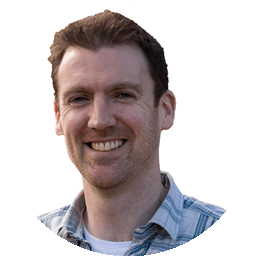 More Questions
More On Classic Insurance
See Also
* Sometimes we show a link with a * next to it. It means that it is an affiliate link and as a result helps HonestJohn.co.uk stay free to use. It's tracked to us and if you go through it, it can sometimes result in a payment or benefit to the site.
Compare classic car insurance quotes and buy online. A friendly service offering access to a range of policies and benefits.

Get a quote