Does Performance Direct offer classic car insurance
In need of classic car insurance but not sure who to call? We see if Performance Direct can help.
What kind of insurance does Performance Direct offer?
The name might suggest Performance Direct only deal in motor insurance for supercars but the reality is that the firm offers a broad spectrum of insurance for vehicles, home and business requirements - who else can offer ice cream van insurance? Better still, under its comprehensive suite of motor insurance products Performance Direct can offer policies for modified, American and classic cars.
What kind of classic insurance is available?
As a specialist broker Performance Direct is familiar with the specific needs that can come with classic car ownership, such as agreed value and laid-up cover, owners club membership discounts, modified classic insurance and policies for multi-car owners and wedding car owners. Most policies automatically include a courtesy car, personal effects and foreign use cover as well as windscreen cover, with the option to add in features like protected no claims bonus, legal expenses and breakdown cover.
What kind of car qualifies as a classic?
According to Performance Direct a car that is over 10 years old has the potential to qualify for classic car insurance, as well as some commercial, military and custom-made replica vehicles. If your particular vehicle isn't listed on the Performance Direct website, it is worth contacting them directly to see if your car can be covered.
How do I get a quote from Performance Direct?
You can obtain an instant quote from Performance Direct by filling out a quick online form, which covers the major details in order to provide a figure. Alternatively you can contact Performance Direct via the telephone to obtain a more detailed quote.
Like almost all insurers these days you can get a quote from Performance Direct by visiting their website and filling in the relevant forms, but the firm says to get the very best rates you should call them directly and speak to their knowledgeable staff who are well-versed in providing quotes for classic cars. You can even fill in a 'call me' form with some details and a representative will call you back at a convenient time.
Performance Direct can be contacted on: 01708 925 054
How much does insurance from Performance Direct cost?
As with any insurance quote many factors influence the final figure, particularly with classic car insurance where the valuation of a vehicle can vary on its age and condition. The below examples are based on a limited mileage policy with the recommended excess figure.
How do I make a claim?
If you need to make a claim you should refer to the dedicated claims number outlined on your policy documents, which is available 24 hours a day, 7 days a week.
Ask HJ
What's the best classic sports car for around £10,000?
I am thinking about buying a sports car for a bit of fun. I'm considering a Lotus Elan M100 or Honda S2000 and have up to £10k to spend or a bit more if necessary. I want something in reasonable nick and not too expensive on the repairs front, hence no Porsche considered. Which do you think is the better buy?
Elan M100s haven't really taken off and if you're not 'hands-on' then the Honda S2000 should prove more reliable and is, therefore, the better choice for you. Early ones don't have as much low-down as torque as later models and have snappier handling. Rust-proofing is minimal, although most cars are garaged over the winter. You'll still want to check for rust though (especially where muck collects like the wheelarches) as bodywork can be one of the most expensive things to sort out. Aside from that, you'll need to make sure that the car's been well looked after, mechanically speaking. Yes, they're reliable, but with peak power coming in at 8300rpm and a rev limiter at 9000rpm, these engines work hard. Values have also been pretty solid on S2000s - perhaps they'll never capture the public's imagination in the same way as 911s do, but you shouldn't lose money as long as you don't scrimp on the upkeep.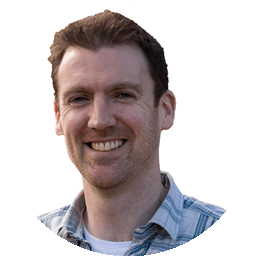 More Questions
More On Classic Insurance
See Also
* Sometimes we show a link with a * next to it. It means that it is an affiliate link and as a result helps HonestJohn.co.uk stay free to use. It's tracked to us and if you go through it, it can sometimes result in a payment or benefit to the site.
Compare classic car insurance quotes and buy online. A friendly service offering access to a range of policies and benefits.

Get a quote