Vauxhall's birthday celebrations at the NEC Classic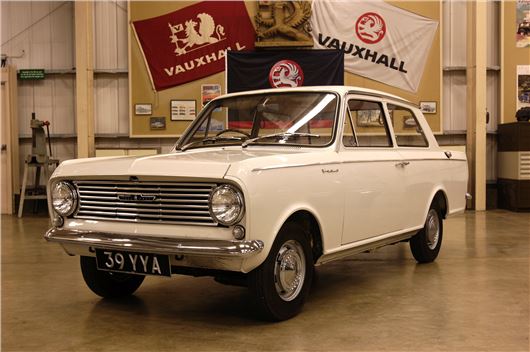 Published 12 November 2013
Vauxhall Motors will be celebrating three anniversaries at the NEC Classic Motor Show, which takes place this weekend (15-17 November). These are 110 years of UK production, the centenary of the 30-98, and 50 years of manufacturing at Ellesmere Port.
Marking 110 years of continuous production, Vauxhall will display is a 1903 5HP. It's fitted with a single-cylinder engine and two-speed epicyclic gearbox, and has a maximum speed of 18mph. Compared with its rivals, it has an advanced chassis, featuring a composite steel and wood structure. 'BS 8213' is the second oldest surviving Vauxhall in the world.
Celebrating its centenary, the 30-98 will show the remarkable engineering progress made by the Luton company in the early 20th century. Officially the first UK production car to achieve 100mph, and was a stern rival for Bentley in motor sport. The 1920 display car is on loan to Vauxhall from former Chairman, Nick Reilly, and is one of the earliest surviving E-type models manufactured.
Fifty years ago, Vauxhall started producing cars at its Ellesmere Port factory in Merseyside, and in 2013 the plant is still going strong, with its future secured into the next decade. Book-ending this remarkable production run are two cars: a 1963 Viva HA and a 2013 Astra. The Viva was a huge success, continuing for nearly 20 years in various iterations.
Also on show will be the VX4/90 812 FNM, which starred (briefly) at the 2013 Goodwood Revival. It takes pride of place on the stand, alongside a painstakingly restored Bedford CA, which Vauxhall supplied in 'Race Support' livery especially for the 2013 Revival. Another car from Vauxhall's Heritage Centre appearing at the show is the Astra GTE Mk1, which can be seen on sponsor, Lancaster Insurance's '80s-themed stand.
For more details, visit www.necclassicmotorshow.com
Classic Motor Show 2013
Comments
Author

Keith Adams
Latest