Plans to introduce cleaner fuel could damage more than a million classic cars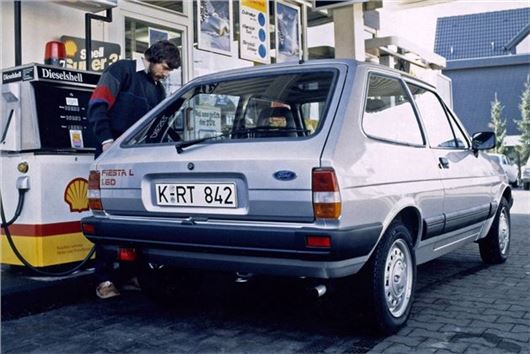 Published 04 March 2020
The Government looks set to introduce fuel containing a higher proportion of ethanol – despite the fact it could potentially be harmful for millions of classics cars.
Transport secretary Grant Shapps says Whitehall is consulting on plans to make E10 regular unleaded on forecourts by 2021, replacing E5.
Shapps said, 'Before electric cars become the norm we want to take advantage of reduced CO2 emissions today.'
Currently, E5 unleaded petrol contains up to 5% bioethanol. E10, which contains 10% bioethanol, is already on sale in Germany, France, Belgium and Finland.
If given the green light, the move has the potential to reduce CO2 emissions by about 750,000 tonnes per year – that's the equivalent of 350,000 fewer cars on the road.
But the move may not be good news for owners of older vehicles. A higher proportion of ethanol in fuel could damage some classics' components.
Previously, the department for Transport has warned that older cars could suffer from blocked fuel filters, damaged fuel pumps, degradation of flexible hoses and corroded carburettors.
Exactly how many older cars will be hurt by the new fuel, is unclear. The Department for Transport says it could have half a million, while figures from the Society for Motor Manufacturers and Traders put that figure close to 1.4m.
The news follows the Government's 2018 consultation into whether or not E10 should be introduced in the UK.
In Detail
The consultation proposes to keep the supply of E5 via the higher octane super grade (known as the protection grade).
It says, 'Users of vehicles and other equipment that need to use this lower ethanol blend would be able to purchase this fuel from forecourts that offer two grades of petrol.
'We are proposing that the protection grade regulations would last for at least five years after E10 is introduced. Five years is the longest period government could impose such a regulation before it must be reviewed under the current legislation.'
Comments
Author

Keith Moody
Latest