Top 10: Classic cars from the Gulf motor racing heritage collection
Published 28 February 2020
Visitors to this year's Retro Classics were wowed by a jaw-dropping display of cars from Gulf's motor racing history. Around 20 cars from the Rofgo Gulf Heritage Collection were on display - here are just ten of our favourites.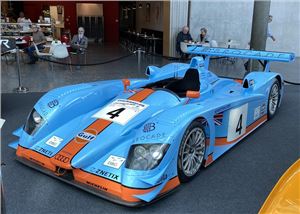 1
Audi R9 LMP900
An extremely competitive and successful car, chassic R8-403 finished third at Le Mans in 2000, followed by a further nine podium finishes out of ten races.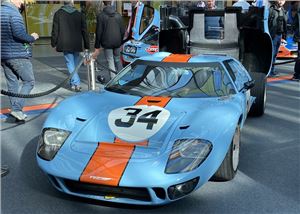 2
Ford GT40
GT40 1084 was run by JW Automotive and raced in 1968, finishing fourth at Spa 1000km and second at Watkins Glen six hour event. After that the car was used by JWA, Ford and Gulf as their press car.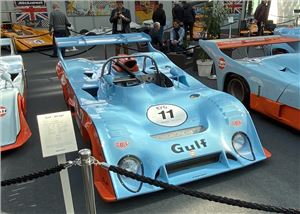 3
Mirage GR7
Gulf Mirage GR7-704 competed at Le Mans 24 Hour in 1974 and was the first Cosworth DFV powered sportscar to finish the famous race - crossing the line in fourth place.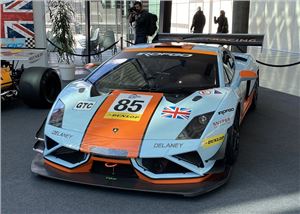 4
Lamborghini Gallardo FL2-GT3
This car was one of the first active race cars used in the ROFGO collection, compaigned internationally in the Blancpain Endurance Series, Intercontinental Le Mans Cup, European Le Mans Series, Dubai 24hr and Abu Dhabi 12hr. It is still an active car that is used regularly by the team.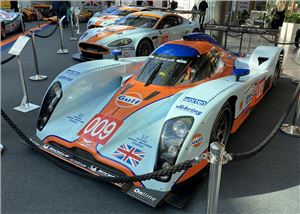 5
Aston Martin - Lola Aston
After this chassis was finished with its Aston Martin Racing factory duties, it was loaned to Team Muscle Milk in America. The car won four races and finished second overall in the American Le Mans series.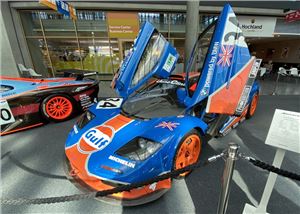 6
McLaren F1 GTR Short-tail
A regular podium finisher over two seasons of BPR, highlights included a highly-credible fifth overall at the 1996 Le Mans 24 Hour Race. The car always ran in the famous Gulf livery except for a one-off apperance at Zhuhai in Marlboro colours.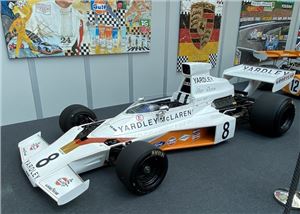 7
McLaren M23
Peter Revson drove M23/4 to a dominant victory at Motorsport Park for the Canadian Grand Prix in ever-changing conditions. This was the first ever race to use a safety car and confusion finding the leader played to Revson's advantage - to finish first, you must first finish.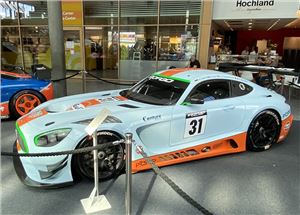 8
Mercedes AMG GT3
A current and active GT3 car, this Mercedes has been used globally by the team in endurance races. Victory at the Silverstone 12-hour in 2018 and a podium finish for Paul Ricard 24 Hours count towards the hundreds of racing hours this car has completed.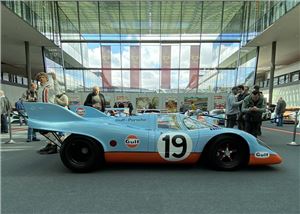 9
Porsche 917K
This 917K came second at Le Mans in 1971 with driver Richard Attwood and Herbert Muller. The Rofgo collection also includes the original race truck that took the car to the race that year.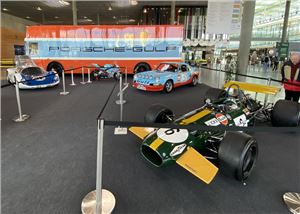 10
Mercedes-Benz 0317
This race transporter was used by John Wyer Automotive Engineering in 1970 and 1971. It transported the cars and equipment to race tracks all over the world.