Morris clubs celebrate landmarks at the NEC Classic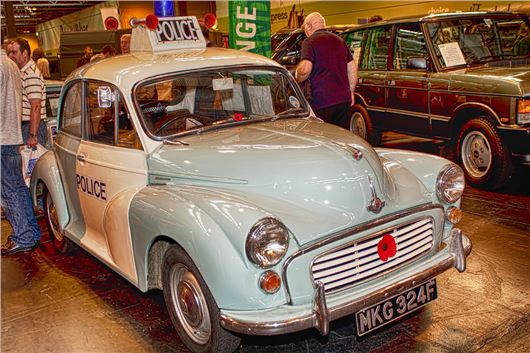 Published 28 August 2013
It's a birthday year for Morris fans - it's a centenary of the founding of the company, and it's 50 years since Lord Nuffield, the company's founder, died. Morris car clubs have joined forces to create a huge celebration of the marque at this year's Lancaster Insurance Classic Motor Show, held at Birmingham's NEC from 15-17 November.
More than 1500 square metres of Hall 17, one of the 11 show halls used for the annual classic motoring celebration, have been allocated to no less than 16 clubs. The centrepiece of the Morris clubs' stands will be a huge display featuring 25 'best of the best' marque's vehicles from the past century. The centriepiece will be a polished chrome chassis of a Morris 8, rarely seen as its been taken from the Morris museum archive.
The clubs involved in the Morris Centenary Celebration are the Morris Minor Owners Club, Morris Register, Morris Cowley and Oxford Owners Club, Minor LCV Register, and 6/80 and MO Club. Joining them will be the 1100 Club, J J/B and 101 Register, Morris Commercials, Cambridge Oxford Owners Club, Pre- War Minor Network, Morris Marina Club, and the Post Office Vehicle Club. The Morris clubs will also be joined by the Austin Maxi Owners Club, Wolseley Register and Landcrab Owners Club International.
John Ford, Chairman of the Morris Register, said: 'This will be the biggest indoor display of Morris vehicles ever seen and will create an amazing buzz for clubs and visitors alike. The biggest problem is selecting which models to showcase but what will be on offer is the best there is!'
For more information on the Lancaster Insurance Classic Motor Show or Classic Motorbike Show, visit www.necclassicmotorshow.com.
Classic Motor Show 2013
Comments
Author

Keith Adams
Latest