Gallery: 20 landmark Golfs in 30 million sales
News that the 30 millionth Volkswagen Golf rolled off the line at Wolfsburg had the HJClassics team thinking about the production milestone that marks this car out as such an enduring success since the launch of the Mk1 in 1974.
It wasn't a technical or engineering pioneer, though - there were plenty of other mid-sized hatchbacks before the Golf - but it was a perfect case of a right-first-time product that kick-stated its maker's future fortunes - so much so that it underpinned the Volkswagen Group's relentless growth into arguably the world's largest car company today. The Golf did popularise the hot hatch and four-door cabriolet in the '80s, and V6 and super-green diesel hold-alls during the 1990s.
Enjoy then, our gallery of some of the classic Golf's finest moments...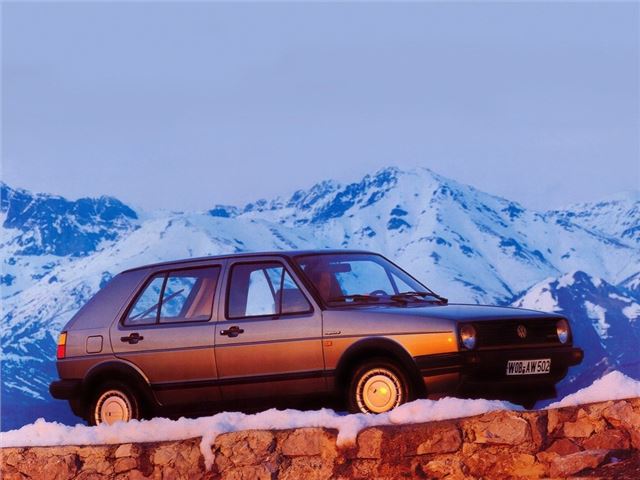 8


1986: Volkswagen Golf Syncro
Four-wheel drive was seen as the next big thing in the car market during the 1980s. Spurred on by the success of all-wheel drive vehicles in motor sport, carmakers saw the huge PR and marketing benefits of offering such cars across the board. Volkswagen's entry in the all-wheel drive sector hit the market typically early - and like so many offerings, was available in bread-and-butter versions as well as the overtly sporting ones.
The Syncro was developed with Steyr-Daimler-Puch of Austria, and featured a viscous coupling variable torque split front to rear. It wasn't a huge hit, with 26,000 built between 1986 and '89. Proof that 4WD was still only a big draw on high performance cars and off-roaders.
Comments