Gallery: 20 landmark Golfs in 30 million sales
News that the 30 millionth Volkswagen Golf rolled off the line at Wolfsburg had the HJClassics team thinking about the production milestone that marks this car out as such an enduring success since the launch of the Mk1 in 1974.
It wasn't a technical or engineering pioneer, though - there were plenty of other mid-sized hatchbacks before the Golf - but it was a perfect case of a right-first-time product that kick-stated its maker's future fortunes - so much so that it underpinned the Volkswagen Group's relentless growth into arguably the world's largest car company today. The Golf did popularise the hot hatch and four-door cabriolet in the '80s, and V6 and super-green diesel hold-alls during the 1990s.
Enjoy then, our gallery of some of the classic Golf's finest moments...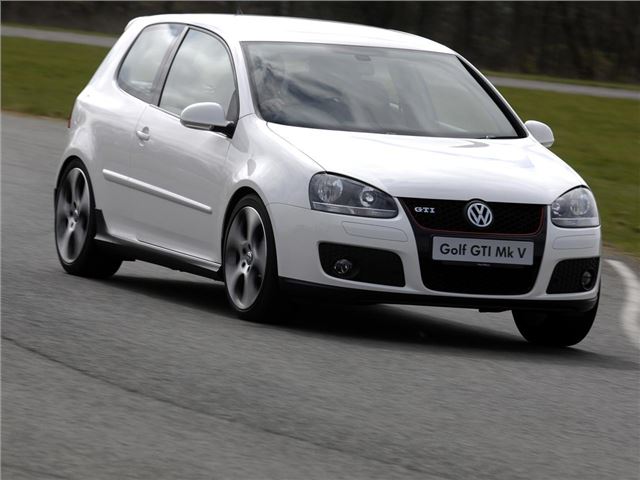 18


2003: Volkswagen Golf Mk5
After the expensive to make Mk4, the Mk5 was a bit of a return to basics for Volkswagen. So it was designed to be cheaper to build without losing too much of that solid feeling that owners loved so much about their Mk4s. There was another important improvement with the Mk5 - and that was that it was designed to drive a lot better than its predecessor. Volkswagen's lead in its market sector had been eroded by the Ford Focus, and much of that had been down to its fabulous road manners and lovely controls.
Volkswagen sought to fight back with the Mk5, and indeed, it was a lot better on the twistier stuff than the stodgy Mk4. The GTI arrived in 2004, and was also a devastating return to form after a decade of neglect in the hands of the Mk3 and insipid Mk4. With a 197bhp 2.0-litre turbo up-front and great suspension set-up underneath, it went straight to the head of the class.
Comments