Gallery: 20 landmark Golfs in 30 million sales
News that the 30 millionth Volkswagen Golf rolled off the line at Wolfsburg had the HJClassics team thinking about the production milestone that marks this car out as such an enduring success since the launch of the Mk1 in 1974.
It wasn't a technical or engineering pioneer, though - there were plenty of other mid-sized hatchbacks before the Golf - but it was a perfect case of a right-first-time product that kick-stated its maker's future fortunes - so much so that it underpinned the Volkswagen Group's relentless growth into arguably the world's largest car company today. The Golf did popularise the hot hatch and four-door cabriolet in the '80s, and V6 and super-green diesel hold-alls during the 1990s.
Enjoy then, our gallery of some of the classic Golf's finest moments...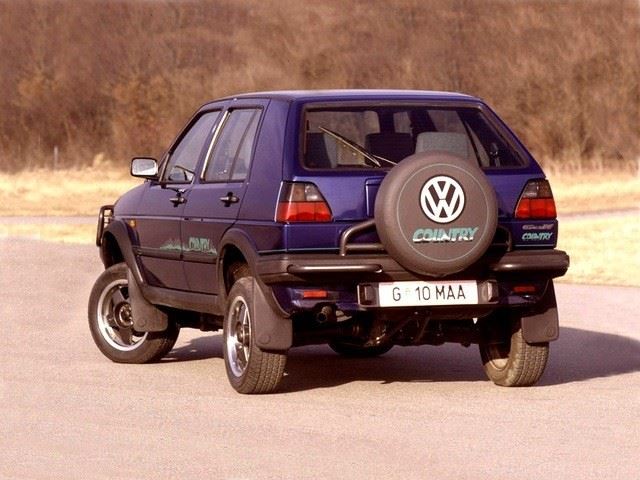 12


1989: Volkswagen Golf Country
Ever keen to make the most of its Syncro drivetrain, Volkswagen produced this rather funky version of the Golf Mk2 called the Country. It featured radically jacked-up suspension with ample travel, four-wheel drive, nudge bars, a tough engine undertray and an externally-mounted spare wheel. It was not a huge seller, with around 3000 built, but one suspects that if a similar car were launched by Volkswagen today, especially with the current trend for niche vehicles, it would do rather better.
Comments