Gallery: 20 landmark Golfs in 30 million sales
News that the 30 millionth Volkswagen Golf rolled off the line at Wolfsburg had the HJClassics team thinking about the production milestone that marks this car out as such an enduring success since the launch of the Mk1 in 1974.
It wasn't a technical or engineering pioneer, though - there were plenty of other mid-sized hatchbacks before the Golf - but it was a perfect case of a right-first-time product that kick-stated its maker's future fortunes - so much so that it underpinned the Volkswagen Group's relentless growth into arguably the world's largest car company today. The Golf did popularise the hot hatch and four-door cabriolet in the '80s, and V6 and super-green diesel hold-alls during the 1990s.
Enjoy then, our gallery of some of the classic Golf's finest moments...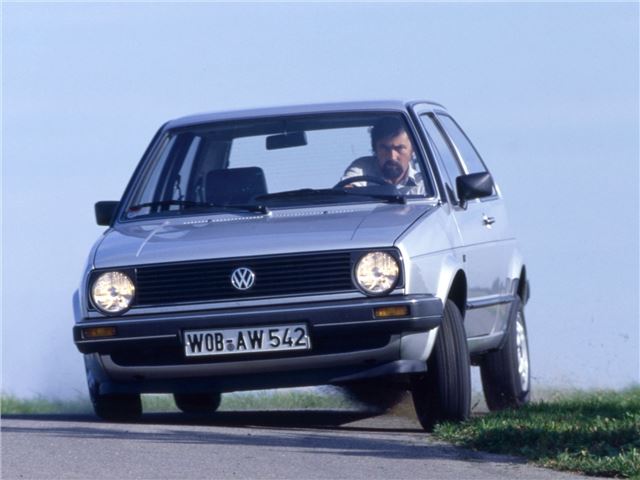 6


1983: Volkswagen Golf Mk2
The all-new Golf was huge news when it was unveiled in the long summer of 1983. It was introduced in the midst of a hugely fertile period in the German motor iundustry, and despite being a visually conservative (and some would say far from pretty) car, it more than made made up for this technically. The Mk2 was bigger, more aerodynamic, a whole lot more efficient, and from the moment it went on sale, it became Germany's best-selling car. Most of Europe also fell under the Mk2's spell.
Although the Mk1 had still looked fresh when it went out of production (in Europe) in 1983, it had been bested by most of its rivals - and it took the Mk2 to gain the initiative against upstarts such as the Ford Escort and Vauxhall Astra. That it continued to be so competitive thoughout its life, with so many survivors to this day, speaks volumes for the quality of the Mk2.
Comments