Gallery: 20 landmark Golfs in 30 million sales
News that the 30 millionth Volkswagen Golf rolled off the line at Wolfsburg had the HJClassics team thinking about the production milestone that marks this car out as such an enduring success since the launch of the Mk1 in 1974.
It wasn't a technical or engineering pioneer, though - there were plenty of other mid-sized hatchbacks before the Golf - but it was a perfect case of a right-first-time product that kick-stated its maker's future fortunes - so much so that it underpinned the Volkswagen Group's relentless growth into arguably the world's largest car company today. The Golf did popularise the hot hatch and four-door cabriolet in the '80s, and V6 and super-green diesel hold-alls during the 1990s.
Enjoy then, our gallery of some of the classic Golf's finest moments...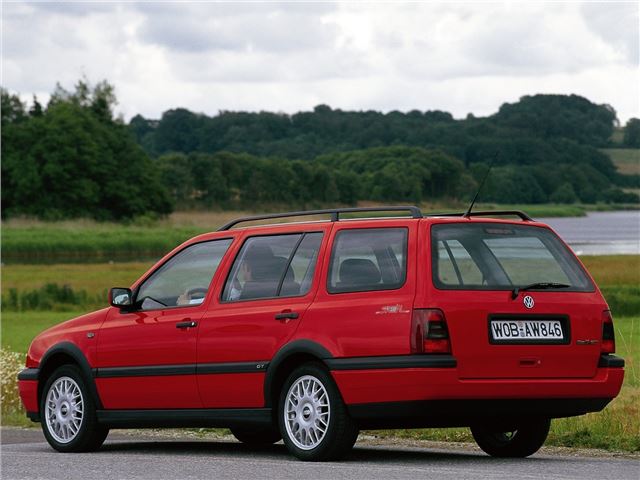 13


1991: Volkswagen Golf Mk3
As with the Mk2 in 1983, fans of the previous generation bemoaned the Mk3 for being less agile and stylish than its predecessor. But the Volkswagen Golf Mk3 was a technical leap forward from what came before - it was larger, more aerodynamic, cleaner and more recyclable than before. It also ushered in yet another body variation in the form of the five-door estate (above), although this time, it was a case of playing catch-up as both the Escort Mk3 and Astra had been available as estates pretty much since launch.
The Mk3 was the first Golf to win the European Car of The Year award (the Mk1 was second in 1975 and the Mk2 was third in 1984), and would remain the only one until the arrival of the Mk7 in 2012. Although it's been established that the Mk3's build and quality wasn't up to the lofty standards of its predecessor, it shouldn't be forgotten for being a bit of a pioneer - the fast-revving 1.9-litre TDI debuted in this car, and the clutchless manual (with start-stop) Ecomatic was also offered (even if it wasn't a big seller).
Comments