Gallery: 20 landmark Golfs in 30 million sales
News that the 30 millionth Volkswagen Golf rolled off the line at Wolfsburg had the HJClassics team thinking about the production milestone that marks this car out as such an enduring success since the launch of the Mk1 in 1974.
It wasn't a technical or engineering pioneer, though - there were plenty of other mid-sized hatchbacks before the Golf - but it was a perfect case of a right-first-time product that kick-stated its maker's future fortunes - so much so that it underpinned the Volkswagen Group's relentless growth into arguably the world's largest car company today. The Golf did popularise the hot hatch and four-door cabriolet in the '80s, and V6 and super-green diesel hold-alls during the 1990s.
Enjoy then, our gallery of some of the classic Golf's finest moments...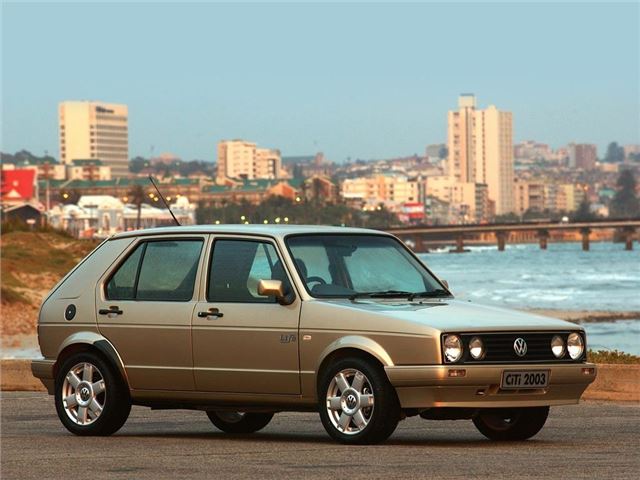 20


...and finally. 1984: Volkswagen CitiGolf
In South Africa, locally produced Golfs had proven popular since their introduction there in 1978. When Volkswagen ceased production of the original Mk1 in 1984, its South African offshoot decided to keep the Mk1 in production, positioning it as an entry-level car. So, it was available in a range of colours, with bright graphics and low prices, and to differentiate it from the smoother, more upmarket Mk2, it was christened the Citi.
Of course, that's not an unusual strategy - many global carmakers keep on with older models discontinued in their homeland for years to come. One only needs to look at the Chinese and South American markets to see some great examples of this. But the CitiGolf won many friends overseas, too - and the longer it remained in production, the more of a cult it became.
The CitiGolf was identifable by its slightly reproifiled nose and ribbed C-pillar, taken from the Mk1 Jetta, but in 2004, it was updated to feature a Skoda Fabia style dashboard. Against the odds, the Citi remained in production until 2009 (some 35 years after the Mk1's introduction).
Comments