Top 10: Utilitarian designs
What we're looking at here are cars that started out in life with a deliberate poverty spec, and remained true to their roots. Cars that were designed to do a job of work, with none of the frills and fanciness that many of their competitors deemed desirable. Cars that were proud to be utilitarian.  
From the last of the 'sit up and beg' Fords to the first of the Minis, with various offerings from France, Italy, Japan and Germany thrown in for good measure, we reckon this is the ultimate list of brilliantly utilitarian post-World War II cars.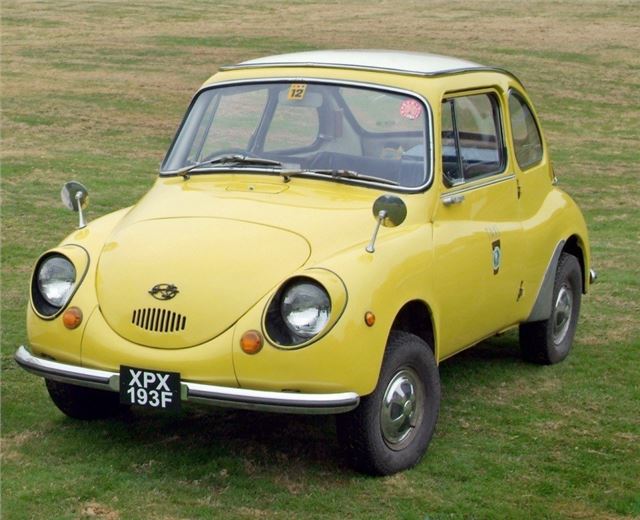 8


Subaru 360
If you've never seen a Subaru 360 on the road, that's because it wasn't officially sold in the UK; and yet it remains an important model in utilitarian motoring history, not only for being Subaru's first ever passenger car but also for being an early example of Japanese Kei car design.
With almost 400,000 built between 1958 and '71, the 360 was quite a success. It was an intriguing design too, thanks to its combination of monocoque construction, rear-mounted two-cylinder engine and swing axle rear suspension. In its homeland, the 360 was affectionately known as the 'Ladybug'.
Comments