Top 10: Utilitarian designs
What we're looking at here are cars that started out in life with a deliberate poverty spec, and remained true to their roots. Cars that were designed to do a job of work, with none of the frills and fanciness that many of their competitors deemed desirable. Cars that were proud to be utilitarian.  
From the last of the 'sit up and beg' Fords to the first of the Minis, with various offerings from France, Italy, Japan and Germany thrown in for good measure, we reckon this is the ultimate list of brilliantly utilitarian post-World War II cars.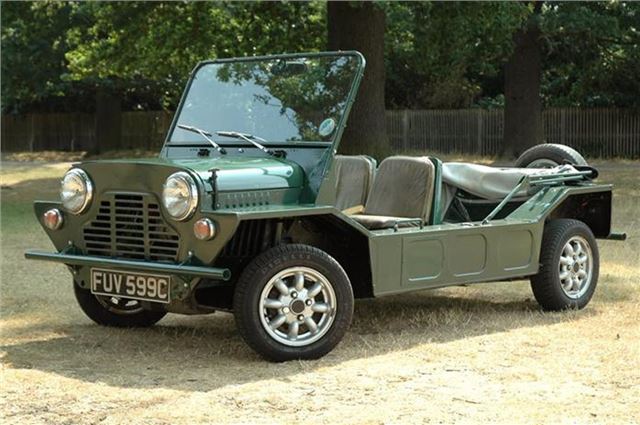 6


Mini Moke
It's hard to think of a more utilitarian device than BMC's 1964-1968 Mini Moke. Originally designed with the armed forces in mind, the Moke was a militarily failure due to its lack of ground clearance; however, that didn't stop a civilian version being produced in Britain through to 1968. The roofless and doorless machine also achieved fame via TV's The Prisoner.
The Moke even enjoyed a new lease of life in Australia (where it was built from 1966 to '81) and Portugal (1980-90), making it one of the most unlikely utilitarian success stories of all.
Comments