Top 10: Utilitarian designs
What we're looking at here are cars that started out in life with a deliberate poverty spec, and remained true to their roots. Cars that were designed to do a job of work, with none of the frills and fanciness that many of their competitors deemed desirable. Cars that were proud to be utilitarian.  
From the last of the 'sit up and beg' Fords to the first of the Minis, with various offerings from France, Italy, Japan and Germany thrown in for good measure, we reckon this is the ultimate list of brilliantly utilitarian post-World War II cars.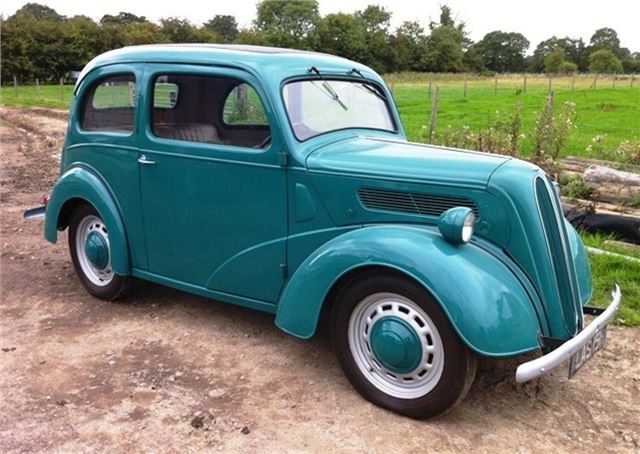 4


Ford Popular 103E
You might have thought that the launch of the new 100E Anglia and Prefect range in 1953 would have meant the end of the road for Ford's 'sit up and beg' design from the pre-World War II years. Instead though, the 'new' Popular 103E arrived, featuring mildly modified styling and the latest 1172cc version of Ford's venerable sidevalve engine.
Remarkably, the 103E ran for a total of six years, despite its antiquated roots and pedestrian performance, selling 155,000 examples to cost-conscious buyers during that time. It might have been old-fashioned but at least it was cheap.
Comments