Top 10: Utilitarian designs
What we're looking at here are cars that started out in life with a deliberate poverty spec, and remained true to their roots. Cars that were designed to do a job of work, with none of the frills and fanciness that many of their competitors deemed desirable. Cars that were proud to be utilitarian.  
From the last of the 'sit up and beg' Fords to the first of the Minis, with various offerings from France, Italy, Japan and Germany thrown in for good measure, we reckon this is the ultimate list of brilliantly utilitarian post-World War II cars.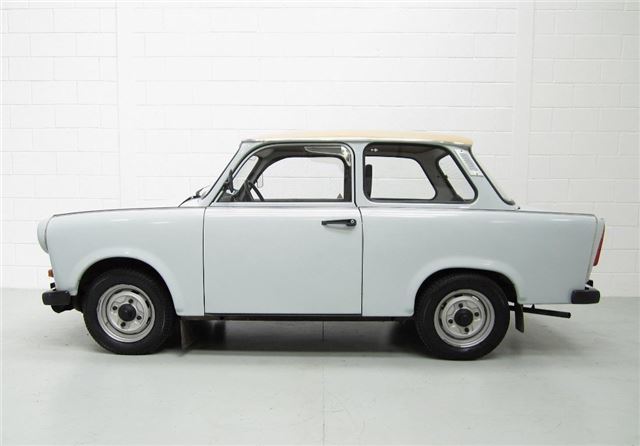 9


Trabant 601
Anyone who remembers the fall of the Berlin Wall at the end of the '80s will also recall how large numbers of Trabants suddenly appeared on our TV screens, as their owners drove from east to west for the first time, accompanied by plumes of exhaust smoke and that unmistakable two-stroke rattle.
The Trabant was suddenly famous, and is still revered by fans of East European classics. But it was the 1963-90 601-series that proved to be the most successful model, its sales of 2.8 million making it East Germany's unofficial 'people's car'. 
Comments