Top 10: Utilitarian designs
What we're looking at here are cars that started out in life with a deliberate poverty spec, and remained true to their roots. Cars that were designed to do a job of work, with none of the frills and fanciness that many of their competitors deemed desirable. Cars that were proud to be utilitarian.  
From the last of the 'sit up and beg' Fords to the first of the Minis, with various offerings from France, Italy, Japan and Germany thrown in for good measure, we reckon this is the ultimate list of brilliantly utilitarian post-World War II cars.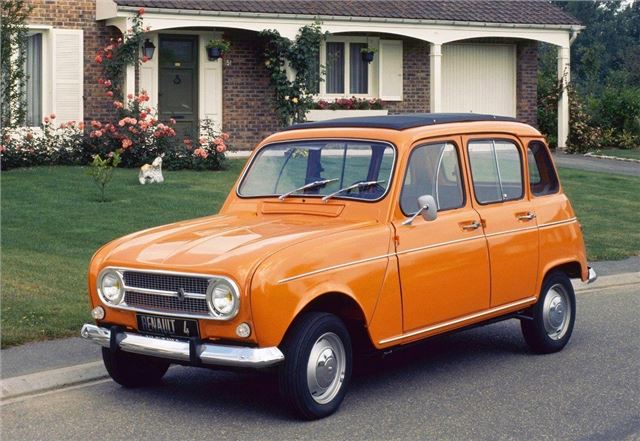 7


Renault 4
Another French utility car that enjoyed major sales success was the Renault 4, a five-door front-wheel drive hatchback that arrived in 1961 and remained on sale in France for more than thirty years. Like the 2CV, the R4 was a practical and roomy machine, albeit less idiosyncratic than its Citroen rival.
Larger-engined, better-equipped versions of the R4 did arrive over the years, yet the car retained its utilitarian image and no-nonsense approach to motoring throughout its career. To its fans, the R4 offered the ultimate combination of basic charm and rugged reliability.  
Comments