Top 10: Ferraris at the Maranello museum
With two new exhibitions opening at the Ferrari museum in Maranello, Italy, we thought we'd take a look at some of our favourite cars from the collection. The new displays, called Under the Skin and Infinite Red are designed to celebrate the famous sports car maker's 70th anniversary.
And with the number of museum visitors growing, the company has expanded the museum's size by 600 metres to 4100sq m, creating a new wing to show off even more of its heritage. If you're considering a trip, here's just a few of the cars you can expect to see.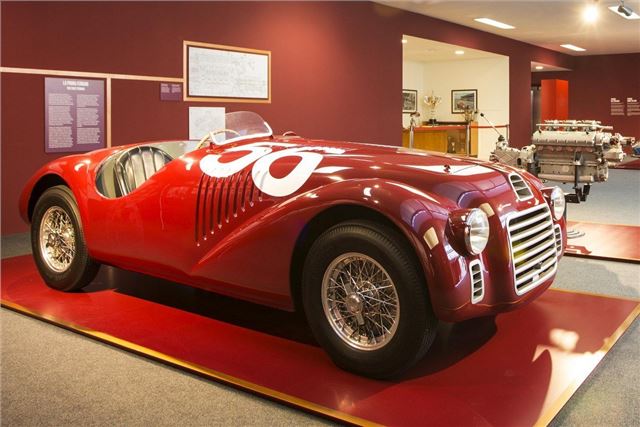 1


1945 Ferrari 125 S
The first Ferrari ever built, the 125 S was designed by Gioacchino Colombo, Giuseppe Busso and Luigi Bazzi. It made its racing debut in Piacenza on 11 May 1947, in the hands of Franco Cortese. The car, which was equipped with a 118hp engine, immediately took pole position, but did not finish the race.
It appeared again on the start line two weeks later at the Rome Grand Prix in the Caracalla circuit, where Cortese triumphed ahead of Guido Barbieri in a Maserati. After little more than one month, the 125 S enjoyed yet another great success on the Parma circuit, placing first and second with Tazio Nuvolari and Franco Cortese.
Comments