Top 10: Ferraris at the Maranello museum
With two new exhibitions opening at the Ferrari museum in Maranello, Italy, we thought we'd take a look at some of our favourite cars from the collection. The new displays, called Under the Skin and Infinite Red are designed to celebrate the famous sports car maker's 70th anniversary.
And with the number of museum visitors growing, the company has expanded the museum's size by 600 metres to 4100sq m, creating a new wing to show off even more of its heritage. If you're considering a trip, here's just a few of the cars you can expect to see.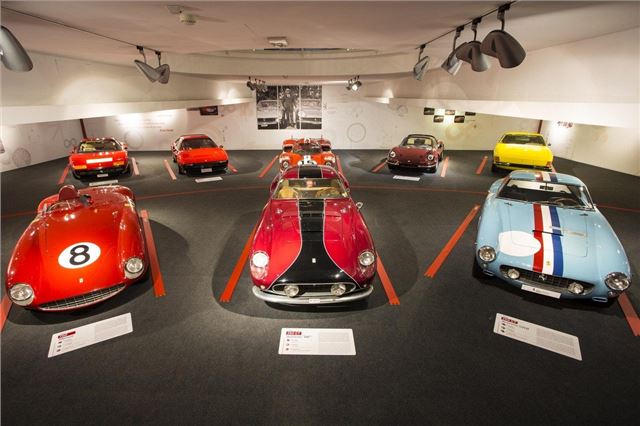 4


1956 250 GTBerlinetta'TdF' (centre)
The 250 GT Berlinetta was created in 1956 for GT racing, but some specimens of the 45 produced until 1959 also ended up on the market in road configuration. The abbreviation TdF was unofficial but bestowed after four consecutive Tour de France victories (from 1956 to 1959), with the car also known as LWB (Long Wheel Base) to distinguish from the next SWB (short wheelbase). The V12 engine had undergone four changes with a boost in power from the initial 240 to the 260hp of 1958 when the spark plugs were moved outside the 'vee'. The 250 TdF dominated races in the second half of the 1950s. It won two Mille Miglias (1956 and 1957) and the 1000km of Nurburgring (1959 and 1960) as well as the Targa Florio in 1957, the 12 hours of Sebring and the 24 hours of Le Mans in 1959.
Comments