Top 10: Ferraris at the Maranello museum
With two new exhibitions opening at the Ferrari museum in Maranello, Italy, we thought we'd take a look at some of our favourite cars from the collection. The new displays, called Under the Skin and Infinite Red are designed to celebrate the famous sports car maker's 70th anniversary.
And with the number of museum visitors growing, the company has expanded the museum's size by 600 metres to 4100sq m, creating a new wing to show off even more of its heritage. If you're considering a trip, here's just a few of the cars you can expect to see.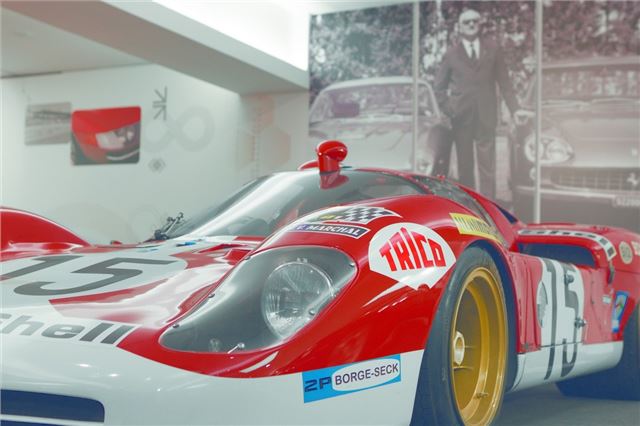 7


1970 Ferrari 512 LM
Ferrari participated in the 1970 World Marques Championship with the 512 S, a sports car that was to be produced in at least 25 specimens with berlinetta and spyder versions. The 512 S was equipped with a light alloy semi-monocoque frame, while the 5.0-litre V12 engine was centrally mounted and had an output of 550hp at 8500rpm. The total weight of the two-seater was 850kg. For the 24 Hours of Le Mans, the long tail car was designed to reach a maximum speed of 340 km/h on the Hunaudières straight. The 512 S won the 12 Hours of Sebring with Giunti, Vaccarella and Andretti, and came second, third and fourth in the Monza 1000 km. Ickx and Surtees secured a podium finish at the 1000km of Spa, while Andretti, Merzario and Ickx took another one at the 24 Hours of Daytona, as did Vaccarella and Giunti at the Targa Florio.
Comments