Top 10: Ferraris at the Maranello museum
With two new exhibitions opening at the Ferrari museum in Maranello, Italy, we thought we'd take a look at some of our favourite cars from the collection. The new displays, called Under the Skin and Infinite Red are designed to celebrate the famous sports car maker's 70th anniversary.
And with the number of museum visitors growing, the company has expanded the museum's size by 600 metres to 4100sq m, creating a new wing to show off even more of its heritage. If you're considering a trip, here's just a few of the cars you can expect to see.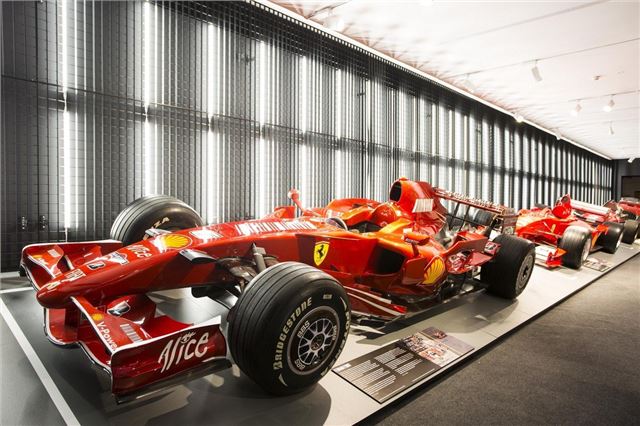 10


2008 F1
The F2008 is the most recent Ferrari to win a Constructors World Championship. Aldo Costa and Nicholas Tombazis designed the car that went down in history as the first with a hole under the nose and the air outlet above the body, which then turned into the S-Duct. For safety, higher side guards in the helmet area became compulsory. Traction control and the electronically assisted starting system were banned, but attention was given to aerodynamic efficiency with the appearance of flaps and winglets everywhere. The V8 engine uses new fuels in line with standards that demand the use of 5.57% biofuel.
Comments