Top 10: Ferraris at the Maranello museum
With two new exhibitions opening at the Ferrari museum in Maranello, Italy, we thought we'd take a look at some of our favourite cars from the collection. The new displays, called Under the Skin and Infinite Red are designed to celebrate the famous sports car maker's 70th anniversary.
And with the number of museum visitors growing, the company has expanded the museum's size by 600 metres to 4100sq m, creating a new wing to show off even more of its heritage. If you're considering a trip, here's just a few of the cars you can expect to see.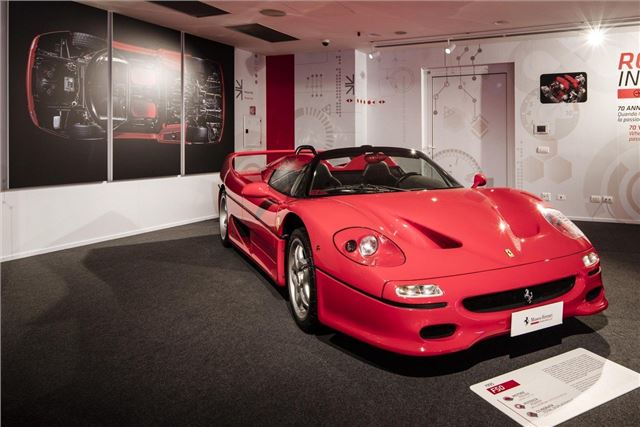 9


1995 Ferrari F50
Ferrari celebrated its 50th anniversary with the F50 - a car that brought F1 tech to the road. With 349 made, the chassis and bodywork were made of composite materials and its engine supported the entire rear. The cockpit was advance with the tank mounted between chassis and engine. The F50 had a push-rod suspension like on single-seaters, while the longitudinal gearbox was a six-speed manual. The body weighed 102 kg, while the V12 produced 520hp at 8500rpm and weighed 198kg. Top speed was 202mph, while 0-63mph took 3.87 seconds.
Comments