Top 10: Ferraris at the Maranello museum
With two new exhibitions opening at the Ferrari museum in Maranello, Italy, we thought we'd take a look at some of our favourite cars from the collection. The new displays, called Under the Skin and Infinite Red are designed to celebrate the famous sports car maker's 70th anniversary.
And with the number of museum visitors growing, the company has expanded the museum's size by 600 metres to 4100sq m, creating a new wing to show off even more of its heritage. If you're considering a trip, here's just a few of the cars you can expect to see.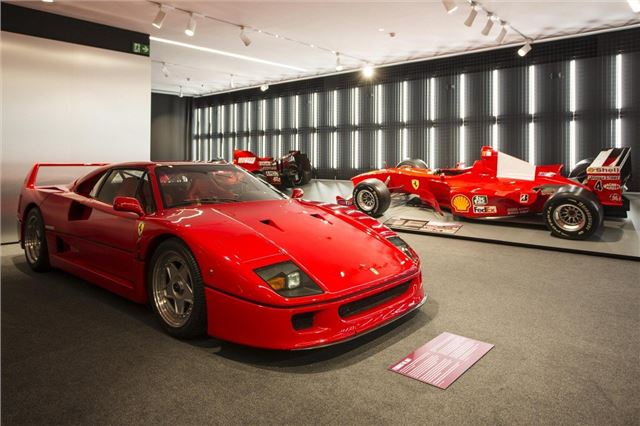 8


1987 Ferrari F40
The F40 was built to celebrate the forty-year anniversary of the first Ferrari. Enzo Ferrari reputedly said, 'Let's make something special…the way we used to do it.' The response was to create a car with all the focus and uncompromising search for performance used for Ferrari racing cars. It was the first production car to use carbon fibre and Kevlar composite structures derived from Formula One technique for the bodywork, which clothed a rigid tubular steel chassis. The car weighs 1100kg. The interior was relentlessly spartan with the sole concession of air conditioning. Despite the absence of the usual road car comforts, collectors clamoured to buy an F40.
Comments