Top 10: Ferraris at the Maranello museum
With two new exhibitions opening at the Ferrari museum in Maranello, Italy, we thought we'd take a look at some of our favourite cars from the collection. The new displays, called Under the Skin and Infinite Red are designed to celebrate the famous sports car maker's 70th anniversary.
And with the number of museum visitors growing, the company has expanded the museum's size by 600 metres to 4100sq m, creating a new wing to show off even more of its heritage. If you're considering a trip, here's just a few of the cars you can expect to see.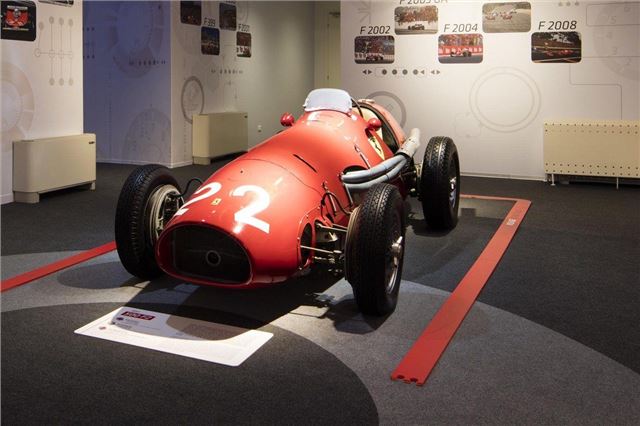 2


1951 Ferrari 500 F2
Ferrari won its first F1 world title in 1952 with the 500. Alberto Ascari went on to win the 1953 F1 title, dominating proceedings with the 'Starlet', the 500's Hollywood film actress inspired nickname. Aurelio Lampredi's creation was designed around a compact lightweight inline four-cylinder engine (45kg less than the V12 of the 166), designed in just one gruelling day of work. It was innovative with five bench supports, pipes screwed to the crankcase, as well as for the control of the timing gears and double body carburettors. It won seven races out of seven GPs (the Indianapolis 500 excluded). Alberto Ascari was responsible for six of the wins and teammate Piero Taruffi one.
Comments