Top 10: Ferraris at the Maranello museum
With two new exhibitions opening at the Ferrari museum in Maranello, Italy, we thought we'd take a look at some of our favourite cars from the collection. The new displays, called Under the Skin and Infinite Red are designed to celebrate the famous sports car maker's 70th anniversary.
And with the number of museum visitors growing, the company has expanded the museum's size by 600 metres to 4100sq m, creating a new wing to show off even more of its heritage. If you're considering a trip, here's just a few of the cars you can expect to see.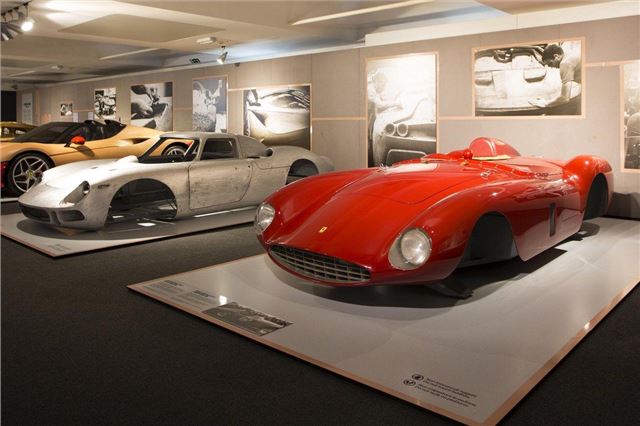 3


1954 750 Monza
The 750 Monza was the Sport Prototype that contributed to Ferrari's victory in the 1954 world championship. The abbreviation derived from the cylinder capacity of the front-mounted three-litre four-cylinder engine designed by Aurelio Lampredi, which became associated with the track where it won its first race, the GP Supercortemaggiore at Monza. It was an engine derived from single-seater power units, sporting a twin-camshaft with two valves per cylinder, with double ignition and two distributors. Two Weber carburettors delivered the fuel. The lowered nose came from an idea of Dino Ferrari. The 750 Monza had a very sophisticated tubular steel frame, independent front suspesions and a De Dion rear axle. The car was fitted with Houdaille hydraulic shock absorbers and drum brakes.
Comments