Top 10: Ferraris at the Maranello museum
With two new exhibitions opening at the Ferrari museum in Maranello, Italy, we thought we'd take a look at some of our favourite cars from the collection. The new displays, called Under the Skin and Infinite Red are designed to celebrate the famous sports car maker's 70th anniversary.
And with the number of museum visitors growing, the company has expanded the museum's size by 600 metres to 4100sq m, creating a new wing to show off even more of its heritage. If you're considering a trip, here's just a few of the cars you can expect to see.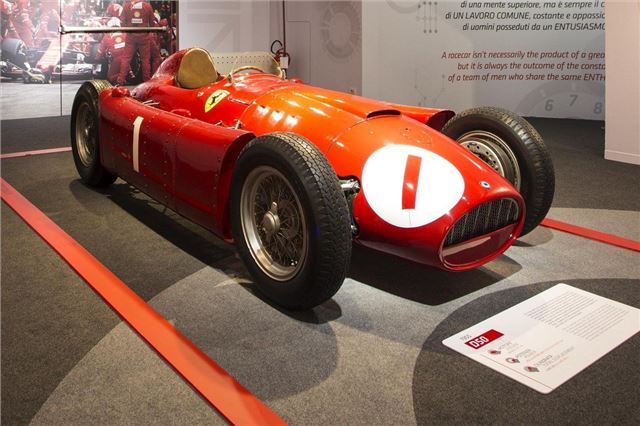 5


1956 D50
With the retirement of the Lancia in 1955, Enzo Ferrari donated all the racing material - six D50s, plus lorries and spare parts. Designer Vittorio Jano followed his revolutionary car. The front-mounted V8 engine, diagonally mounted, with external tanks acting as wheel fairings for a great aerodynamic effect. The car was very stable with a full tank, but it became less so as it lightened. A rear tank was also mounted for balance.Juan Manuel Fangio, Argentina's three-time world champion, drove the car and added a fourth laurel with the Prancing Horse.
Comments