Top 10: Cars from the British Motor Museum
The British Motor Museum re-opens to the public on Saturday, 13 February, following a £1.1m refurbishment. Formerly known as the Heritage Motor Centre, Gaydon, the new museum promises to be visually more exciting than its predecessor – with more interactive displays and more than 500 cars on show.
There'll also be more space to show off the cars with a new collections centre, which allows public access for the first time to an extra 250 cars from the reserve collections of the British Motor Industry Heritage Trust and the Jaguar Heritage Trust.
For prices and opening times visit the museum website at www.britishmotormuseum.co.uk or call 01926 641188.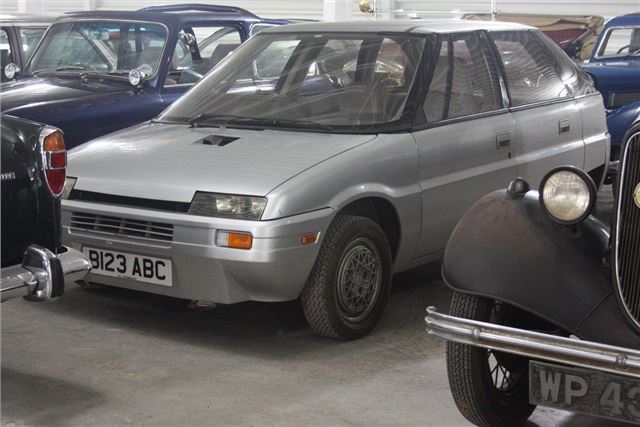 1


1982 Austin Rover Project AR6
This unassuming grey hatchback was actually designed as a replacement for the Metro. Powered by the still-in-development K-series, it was to be Britain's answer to the Fiat Uno and Peugeot 205. Unfortunately, British Leyland wasn't turning in any profit by this point and its majority shareholder was the Thatcher government. And while the Tories were willing to make £250m available to develop a new powerplant, it was a firm 'no' as far as developing a new model went.
Using an aluminium body, the goal was to achieve 100mpg from AR6. Roy Axe, the design director who oversaw the project's styling, said, 'That car started life in our design studio as a simple mock-up of how one of our superminis could look in the future, given some decent funding. Once it had done its thing of impressing visitors to the studios, we passed it to BL Technology, who then turned it into a mobile test bed.'
Comments