Top 10: Cars from the British Motor Museum
The British Motor Museum re-opens to the public on Saturday, 13 February, following a £1.1m refurbishment. Formerly known as the Heritage Motor Centre, Gaydon, the new museum promises to be visually more exciting than its predecessor – with more interactive displays and more than 500 cars on show.
There'll also be more space to show off the cars with a new collections centre, which allows public access for the first time to an extra 250 cars from the reserve collections of the British Motor Industry Heritage Trust and the Jaguar Heritage Trust.
For prices and opening times visit the museum website at www.britishmotormuseum.co.uk or call 01926 641188.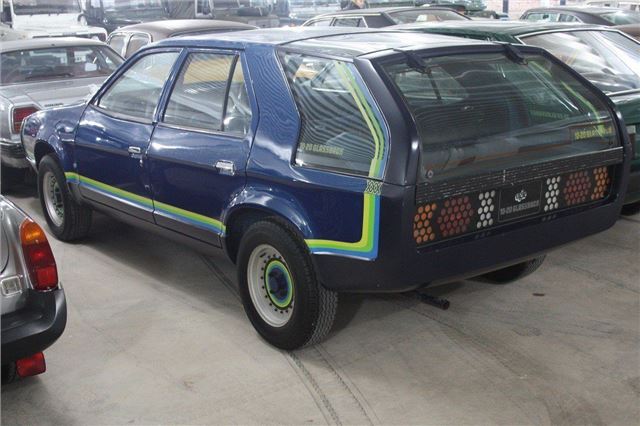 8


Austin Princess Ogle Triplex 10-20 Glass
As a very special one-off, this Princess attracted much attention when it appeared at the 1978 British motor show. Mechanically, the car is a standard Princess 2200 but the bodywork was extensively re-styled by Ogle Design to enable Triplex to demonstrate the possibilities of its most modern glass technology at the time.
The windscreen is made from Triplex Ten-Twenty laminated glass, giving the car its name. The screen has a Triplex Hyviz coating, incorporating built in demisting, de-icing and an aerial – all cutting edge technology for 1978. The wing mirrors have similar de-icing glass.
The one-piece rear glass hatch is remarkable for the sharp curvature achieved and the glass sunroof is made from very thin, flexible glass. At only 2.3mm thick, it enables the sunroof to be opened by simply bending the glass. The side windows and rear roof panel are 3mm thick, saving weight over the standard car. The glass is coated with Triplex Sundym, keeping the occupants cool in sunny weather.
The 10-20's design was completed by Ogle's unique front and rear end styling, including an integral bumper together with a clever and attractive rear light display.
Comments