Top 10: Cars from the British Motor Museum
The British Motor Museum re-opens to the public on Saturday, 13 February, following a £1.1m refurbishment. Formerly known as the Heritage Motor Centre, Gaydon, the new museum promises to be visually more exciting than its predecessor – with more interactive displays and more than 500 cars on show.
There'll also be more space to show off the cars with a new collections centre, which allows public access for the first time to an extra 250 cars from the reserve collections of the British Motor Industry Heritage Trust and the Jaguar Heritage Trust.
For prices and opening times visit the museum website at www.britishmotormuseum.co.uk or call 01926 641188.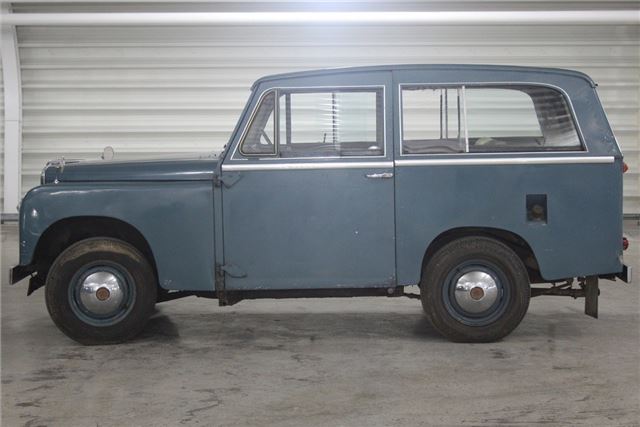 7


1955 Road Rover prototype
As early as the 1950s, the idea of a vehicle to bridge the gap between Rover cars and the Land Rover was under consideration. According to Land Rover's designer, Maurice Wilkes, it should be a cross-country vehicle adapted to road use, in contrast to the 'workhorse' Land Rover, hence the choice of the name 'Road Rover'.
The 1952-55 Road Rover design was based on a modified P4 car chassis, fitted with a Land Rover engine. Initially, four-wheel drive was planned but later prototypes had rear-wheel drive only. The austere and simple body was nicknamed 'Greenhouse' and the prototype car on display is of this type.
More stylish versions were later developed showing an American influence. The last prototype resembled a Chevrolet station wagon and was to have been fitted with a six-cylinder engine. The project was finally abandoned in 1959 and the idea lay dormant until the mid-1960s when Spen King and Gordon Bashford started to work on the vehicle which emerged as Range Rover in 1970.
Comments