Top 10: Cars from the British Motor Museum
The British Motor Museum re-opens to the public on Saturday, 13 February, following a £1.1m refurbishment. Formerly known as the Heritage Motor Centre, Gaydon, the new museum promises to be visually more exciting than its predecessor – with more interactive displays and more than 500 cars on show.
There'll also be more space to show off the cars with a new collections centre, which allows public access for the first time to an extra 250 cars from the reserve collections of the British Motor Industry Heritage Trust and the Jaguar Heritage Trust.
For prices and opening times visit the museum website at www.britishmotormuseum.co.uk or call 01926 641188.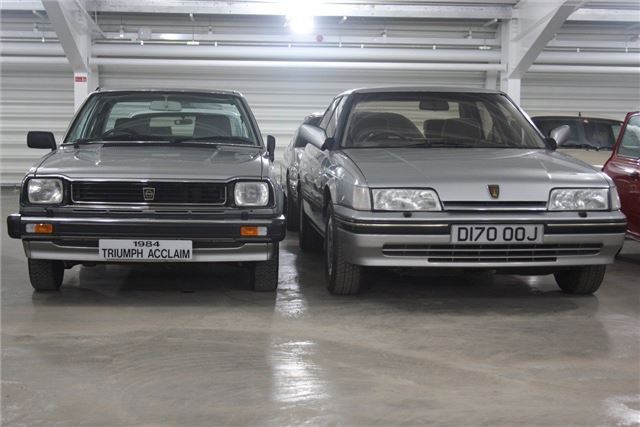 4


1984 Triumph Accliam & 1986 Rover 825
One of Sir Michael Edwardes' most important moves during his time as chairman of British Leyland was to sign an agreement with Honda Motors of Japan in late 1979. The two companies were to co-operate in the development and manufacture of motor cars, a relationship that was to last more than a decade.
The first real result of this agreement was the Triumph Acclaim, which was based on the Honda Ballade. This particular car – the last Acclaim (and Triumph) to be produced - is a top-of-line CD model fitted with the automatic 'Triomatic' gearbox.
To the right is the first production version of the new Rover 800 series to come off the Cowley production line in 1986. The 800 was the first car developed in co-operation between Rover and Honda, with the equivalent Honda Legend model appearing a few months before the Rover was launched in July 1986.
Comments