Top 10: Cars from the British Motor Museum
The British Motor Museum re-opens to the public on Saturday, 13 February, following a £1.1m refurbishment. Formerly known as the Heritage Motor Centre, Gaydon, the new museum promises to be visually more exciting than its predecessor – with more interactive displays and more than 500 cars on show.
There'll also be more space to show off the cars with a new collections centre, which allows public access for the first time to an extra 250 cars from the reserve collections of the British Motor Industry Heritage Trust and the Jaguar Heritage Trust.
For prices and opening times visit the museum website at www.britishmotormuseum.co.uk or call 01926 641188.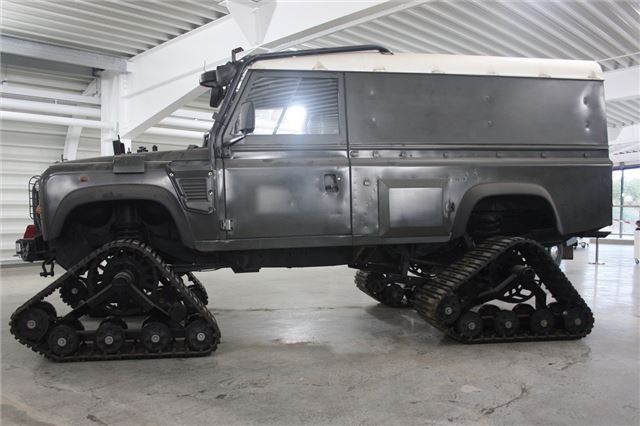 6


Tracked Expedition Defender
This is one of seven vehicles that were specially prepared for the 1997-1998 Global Expedition that was to be led by the explorer Sir Ranulph Fiennes. They were based on Defender XD models, the special heavy-duty military derivative that had been developed for a British MoD contract. The expedition was planned to cover 23,000 miles, leaving London and travelling through Russia and Alaska to finish in New York, but was cancelled at the last minute.
For the crossing of the normally frozen Bering Straits, the vehicles were prepared with special track conversions at each wheel station. These followed the principle of a 1960s conversion but were more modern in design and were supplied by the US company, Mattracks. The vehicles also carried custom-made paddle-wheel catamarans made of Kevlar and driven from hydraulic pumps on their PTOs.
Comments