Top 10: Cars from the British Motor Museum
The British Motor Museum re-opens to the public on Saturday, 13 February, following a £1.1m refurbishment. Formerly known as the Heritage Motor Centre, Gaydon, the new museum promises to be visually more exciting than its predecessor – with more interactive displays and more than 500 cars on show.
There'll also be more space to show off the cars with a new collections centre, which allows public access for the first time to an extra 250 cars from the reserve collections of the British Motor Industry Heritage Trust and the Jaguar Heritage Trust.
For prices and opening times visit the museum website at www.britishmotormuseum.co.uk or call 01926 641188.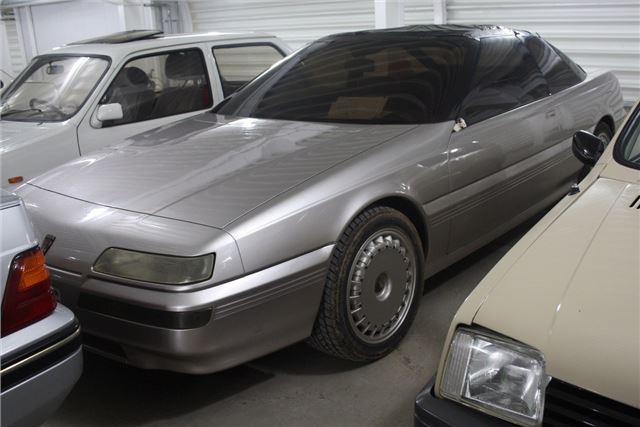 10


1986 Rover CCV coupé concept vehicle
The CCV was launched at the Turin motor show in April 1986. It was purely a styling concept, developed by Roy Axe and his team in the Rover design Studio at Canley. It was based on the yet-to-be launched Rover 800 (which appeared in July 1986) and echoed many of the styling themes of this car. In due course, a production coupé version of the 800-series did appear (in June 1992) and this was then rather different from the CCV.
The smooth shape of the CCV offered a low aerodynamic coefficient of only 0.27 Cd, assisted by the sleek greenhouse with no external pillars disturbing the airflow. A ceramic coated polycarbonate roof panel with a glass sunroof was fitted over an internal steel frame. The front and rear body sections incorporated moulded impact-absorbing structures. The interior was finished to a very high standard, with traditional hide and walnut contrasting with up-to-date equipment including a liquid crystal instrument display, a CD player, a hands-off cellular telephone and - for the rear seat passengers - a video cassette unit and monitor.
Comments