Top 10: Cars from the British Motor Museum
The British Motor Museum re-opens to the public on Saturday, 13 February, following a £1.1m refurbishment. Formerly known as the Heritage Motor Centre, Gaydon, the new museum promises to be visually more exciting than its predecessor – with more interactive displays and more than 500 cars on show.
There'll also be more space to show off the cars with a new collections centre, which allows public access for the first time to an extra 250 cars from the reserve collections of the British Motor Industry Heritage Trust and the Jaguar Heritage Trust.
For prices and opening times visit the museum website at www.britishmotormuseum.co.uk or call 01926 641188.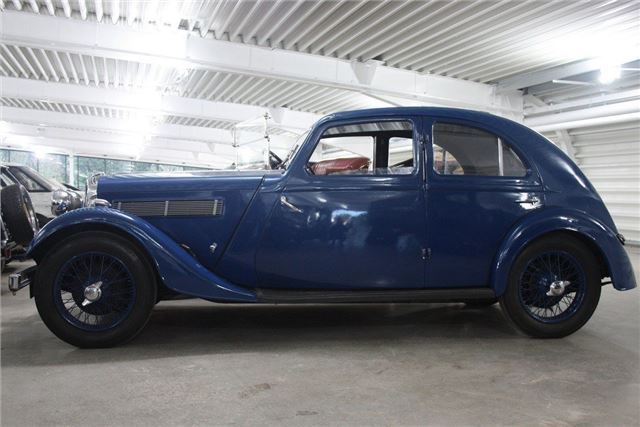 5


1936 Rover Speed 14 'Streamline'
Under the direction of the Wilkes brothers, Spencer and Maurice, the Rover company was one of the leading independent car manufacturers in Britain by 1939. The backbone of the Rover range was a series of three models introduced for the 1934 season - the 10hp and 12hp models which had a newly designed four-cylinder engine, and the 14hp model which inherited its six-cylinder engine from the Rover 'Pilot'.
Throughout the 1930s, most Rover cars had restrained but elegant styling, well suited to the requirements of professional upper-middle class people who bought most of Rover's products. At times, however, even Rover would bow to fashion as they did during 1935-36 when they offered fastback 'Streamline Saloon' and 'Streamline Coupé' aluminium bodies on the 14 and Speed 14 chassis. The vehicle on show is the latter model, which featured a tuned three-carburettor engine.
Comments