Top 10: Cars from the British Motor Museum
The British Motor Museum re-opens to the public on Saturday, 13 February, following a £1.1m refurbishment. Formerly known as the Heritage Motor Centre, Gaydon, the new museum promises to be visually more exciting than its predecessor – with more interactive displays and more than 500 cars on show.
There'll also be more space to show off the cars with a new collections centre, which allows public access for the first time to an extra 250 cars from the reserve collections of the British Motor Industry Heritage Trust and the Jaguar Heritage Trust.
For prices and opening times visit the museum website at www.britishmotormuseum.co.uk or call 01926 641188.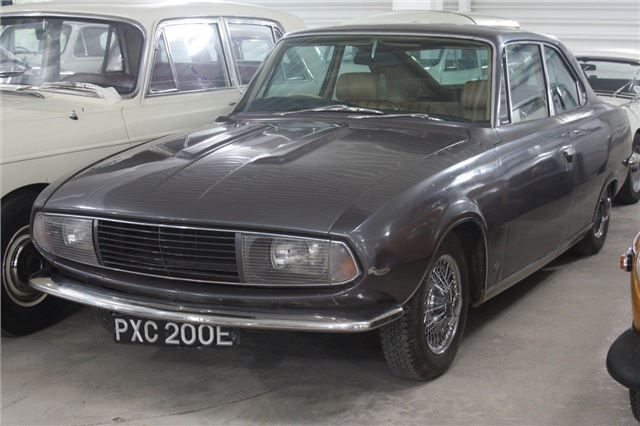 9


1966 Rover/Alvis GTS prototype
This prototype two-door fastback coupé was styled by the Rover designer David Bache. Although the car carried the Rover name, the design became the prototype replacement for the ageing Alvis 3-litre TF model (Rover had bought out the Alvis company in 1965). In fact, the full-scale clay was badged Alvis GTS.
The car is based on the chassis of a contemporary P6 2000S, in itself special, as only 15 of the 'S' model were built, 12 for the home market and three for export. All but one of the home market cars went to Rover's engineering department and this is the last of the 12. It is powered by a four-cylinder, 1978cc, 90bhp engine.
Much of the lower panelling of the car reflected the standard P6 but the bonnet, roof, windows, front and rear end were new. The car was built by Radford coachbuilders of London in late 1966 and the car was registered in early 1967.
It earned the nickname 'Gladys' at Rover, perhaps because of its heavy skirted look! The Alvis name was lost with the Leyland takeover of 1967 and no more came of the GTS project, although many of the interior features of the car found their way into later production P6s.
After the project lapsed, David Bache kept the car as his personal transport and also for his wife.
Comments