Top 10: Cars from the British Motor Museum
The British Motor Museum re-opens to the public on Saturday, 13 February, following a £1.1m refurbishment. Formerly known as the Heritage Motor Centre, Gaydon, the new museum promises to be visually more exciting than its predecessor – with more interactive displays and more than 500 cars on show.
There'll also be more space to show off the cars with a new collections centre, which allows public access for the first time to an extra 250 cars from the reserve collections of the British Motor Industry Heritage Trust and the Jaguar Heritage Trust.
For prices and opening times visit the museum website at www.britishmotormuseum.co.uk or call 01926 641188.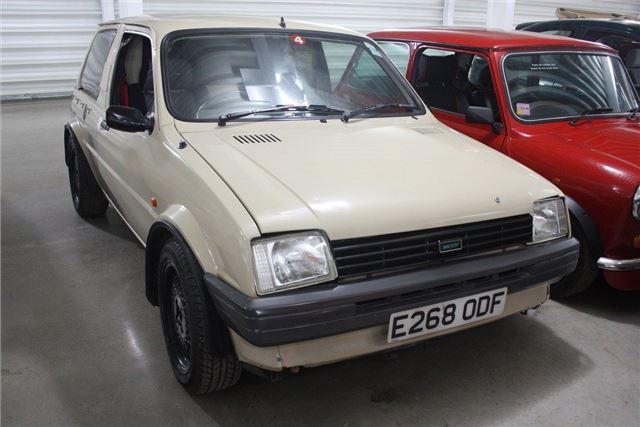 2


1993 MGF Engineering Mule
Three original design concepts were considered for the MGF: PR1, PR2 and PR3. Each investigated a different layout. PR1 was front (2.0-litre) engine, front wheel drive, built by Motor Panels. PR2, was Reliant-built front-engine (V8), rear-wheel drive. And PR3, the ADC built mid-engine (1400cc), rear-wheel drive. PR3 was the layout that would be chosen as the basis for the production car.
Once the design was chosen, the next step was to test the cars and running gear.  A number of engineering 'mules' - running test cars - were built. Perhaps the most elaborate was this Metro van, or at least that is what it looks like.
With a casual glance one might easily be forgiven for thinking it was an everyday, well-used courier's delivery van. On closer inspection, however, wide wheels and non-standard wheelarches indicate it is no ordinary van. Lift up the whole rear section and underneath you find the mechanics of the mid-engined MGF. The van was able to run on the road and test many MGF miles without being given a second look.
Comments