Gallery: HJC's Top 10 classics at Silverstone's 22-23 February auction
Silverstone Auctions returns to Stoneleigh Park for the third year this weekend (22 February) to host its biggest ever Race Retro auction, with more than 100 classic cars and motor cycles on offer. As you'd expect for the venue, it's heavy on competition cars, but there are also more than a few fascinating road cars on offer.
As usual, we've highlighted 10 entries that might not be capturing the headlines, but are hidden gems the catalogue for those looking for something perfect to enjoy during the classic season. We've already highlighted some of the more interesting cars in the sale, such as Ayton Senna's Honda NSX and Stephen Ward's Jaguar XK, so here are 10 that we just couldn't resist previewing. The sale commences on Saturday 22 February with Lots 401-653 offered on Sunday 23 February. More at www.silverstoneauctions.com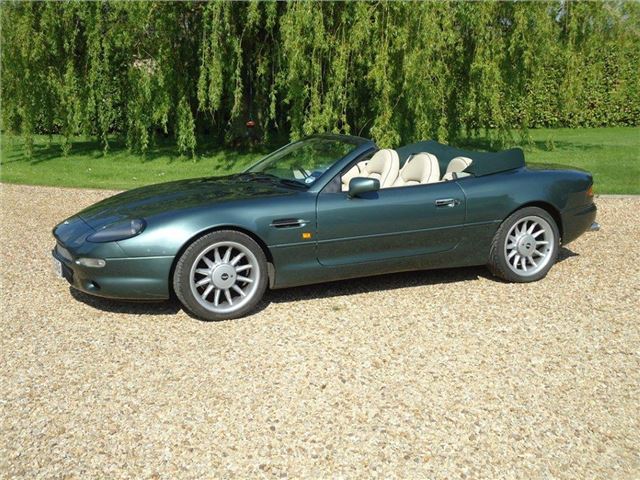 1


Aston Martin DB7 Volante
£17,000-20,000
Aston Martin DB7s are still brilliant value for money, offering bags of badge kudos and performance for a very reasonable price. It probably won't remain like this forever, so if you're looking to secure one, getting a low-mileage Volante looks like your best bet for long-term enjoyment, and investment potential. This example looks like a good example - 67,850 miles and the last owner for six years. It's in the best colour, has all the right options, and still rides on its original alloys. Should be good fun with the added reassurance of a fresh MoT.
Comments
Silverstone Auctions: Race Retro sale