Gallery: HJC's Top 10 classics at Silverstone's 22-23 February auction
Silverstone Auctions returns to Stoneleigh Park for the third year this weekend (22 February) to host its biggest ever Race Retro auction, with more than 100 classic cars and motor cycles on offer. As you'd expect for the venue, it's heavy on competition cars, but there are also more than a few fascinating road cars on offer.
As usual, we've highlighted 10 entries that might not be capturing the headlines, but are hidden gems the catalogue for those looking for something perfect to enjoy during the classic season. We've already highlighted some of the more interesting cars in the sale, such as Ayton Senna's Honda NSX and Stephen Ward's Jaguar XK, so here are 10 that we just couldn't resist previewing. The sale commences on Saturday 22 February with Lots 401-653 offered on Sunday 23 February. More at www.silverstoneauctions.com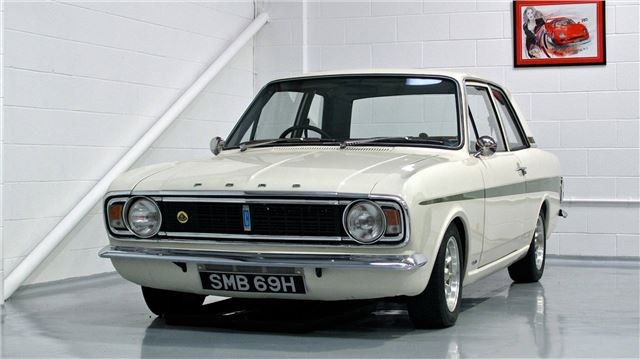 6


1969 Ford Lotus Cortina
£12,000-15,000
Wonder if we're alone in preferring the Cortina Mk2 to the Mk1? If you look at the relative values and desirability of the Lotus versions of both, it would certainly appear to be the case. Still, if you're after a Mk2 Lotus Cortina, then you're clearly someone who enjoys a great car, but also on the right side of sensible - good on you! This one, which estimates at £12,000-15,000 has been properly looked after, stored in a climate controlled environment, as part of a cherished collection. Mileage stands at 41,489 miles, and the interior and exterior are both good, both correctrly patinated for the age. It would be a shame for the nexct owner to keep it under lock and key - these cars are meant to be driven!
Comments
Silverstone Auctions: Race Retro sale