Gallery: HJC's Top 10 classics at Silverstone's 22-23 February auction
Silverstone Auctions returns to Stoneleigh Park for the third year this weekend (22 February) to host its biggest ever Race Retro auction, with more than 100 classic cars and motor cycles on offer. As you'd expect for the venue, it's heavy on competition cars, but there are also more than a few fascinating road cars on offer.
As usual, we've highlighted 10 entries that might not be capturing the headlines, but are hidden gems the catalogue for those looking for something perfect to enjoy during the classic season. We've already highlighted some of the more interesting cars in the sale, such as Ayton Senna's Honda NSX and Stephen Ward's Jaguar XK, so here are 10 that we just couldn't resist previewing. The sale commences on Saturday 22 February with Lots 401-653 offered on Sunday 23 February. More at www.silverstoneauctions.com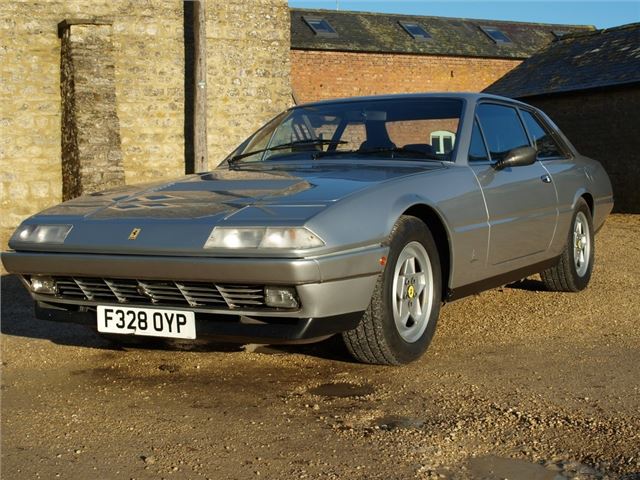 5


Ferrari 412
£18,000-22,000
If the 365 is the '400'-series Ferrari that the enthusiasts clamber for, then the 412 is generally regarded to be the most capable overall. An injection of power saw the 400's flabbiness overcome, giving it performance that was more than suitable for a car bearing the prancing horse on its bonnet. This one's covered a few miles (for a Ferrari), with 72,271 on the clock, but it has all the right stamps in the service book. It's described as rust-free, with a good interior, and assuming you can afford the costs, it looks ready to run. In comparison with the 365, the lower estimate reflects the later car's relative lack of desirability. And that makes it a potential bargain in our books. 
Comments
Silverstone Auctions: Race Retro sale